This is Big. Toyota's New Multimedia System
With the recent reveal of the upcoming 2022 Toyota Tundra, there's a lot to digest and work through. Though, it's hardly work. New Toyota products put a pep in our step with every press release and product reveal. While the Tundra gave us a great look into what the new truck has to offer to avid fans, it also provided a good look into what Toyota is planning for the future. For starters, engines are going to be smaller but exude power like nothing we've seen so far. There will also be a bigger emphasis on electrification.
But, the focus of this piece is one particular thing we noticed. The introduction of a new Toyota multimedia system. It looks sleek, new, dramatically updated. If you're interested in this futuristic upgrade, follow along with us at Toyota of Clermont while we dissect. ¡Dale!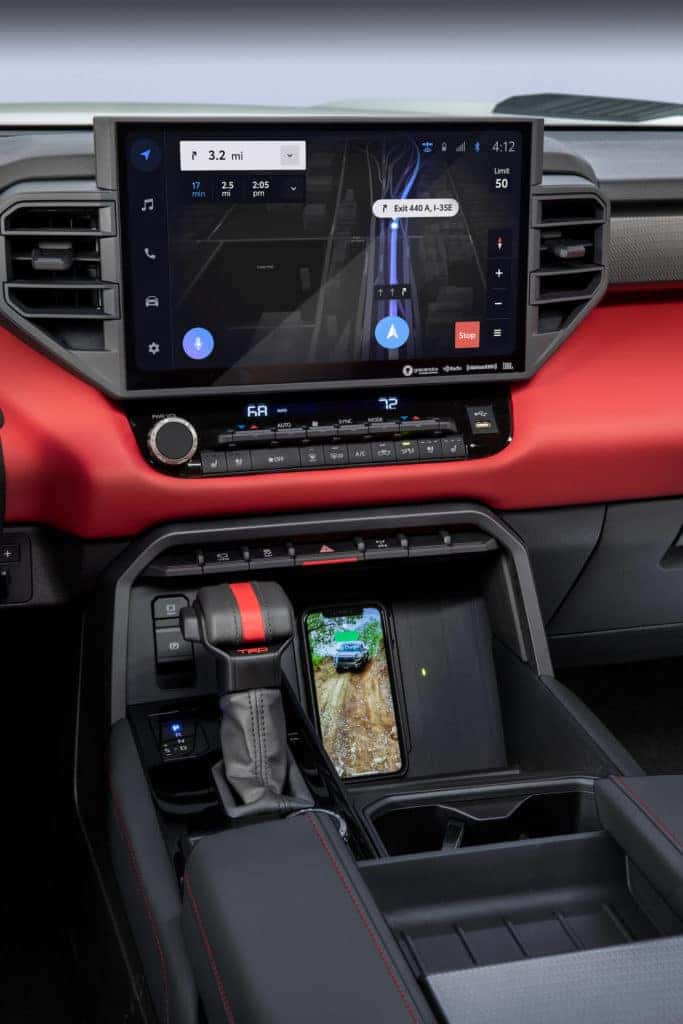 All New Toyota Multimedia System Incoming
If we know our readers like we think we do, we know ya'll like bullets. After all, they're more digestible and easy to mentally process. Like little verbal hors d'oeuvres. Anyway, I digress. Let's dive into some quick things to know about the new Toyota multimedia system featured in the upcoming Clermont Toyota Tundra.
First off, this new system has a new name. The Human Machine Interface (HMI) is an all new infotainment platform designed by Toyota to be in better competition with Apple CarPlay and Android Auto. Granted, both of these UI platforms are still able to be used on the upcoming Clermont Tundra, but drivers now have more options.
The HMI Toyota multimedia system is designed to emphasize key sensory processes like sight, touch, and voice. Entune (while we love it) was, admittedly, dated and flawed in many ways. Apple CarPlay and Android Auto provided much more accessibility for drivers, but HMI is aiming to turn that around.
Processing power is increased 5-fold and the system, at least in the Clermont Toyota Tundra, is operated on a 8-inch or 14-inch touchscreen display. For the sake of convenience and optimal tactile function, the system still includes a volume knob, but uses pinch and zoom touch functions.
The HMI Toyota multimedia system also uses a voice-activated Intelligent Assistant (eat your heart out, Siri) for easier use while behind the wheel. Two front of cabin microphones make using it simple for both driver and front passenger. The voice activated assistant creates an environment for conversation-like interaction between the system and driver.
User profiles can be set through the HMI Clermont Toyota multimedia system. Profiles store essential info like noise settings, seating setting preferences, climate controls, and more. Logging into a user profile can be logged in via a connection to a smartphone via bluetooth or username and password login on the infotainment screen itself.
Native navigation is far more advanced with over the air updates to mapping and points of interest. Maps can be used both online and offline in the event that you're driving through an area that drops service.
Pretty incredible, right? Check out the latest Toyota multimedia system right here at Toyota of Clermont at 16851 State Road 50!