The Birth of a Powerhouse. Hello 2022 Toyota Tundra
Well, fam, the slow burn has finally been reduced to cinders and the long-awaited result has been revealed. The new Toyota Tundra, specs and all, has been revealed to the world and our excitement can hardly be contained! We've been waiting too long to see the full face of this new truck and it does not disappoint.
We at Toyota of Clermont are dedicated today to its unpacking and, there's a lot of that to do. With a lengthy press release to sift through, let's not exhaust any more time. Let's dive in!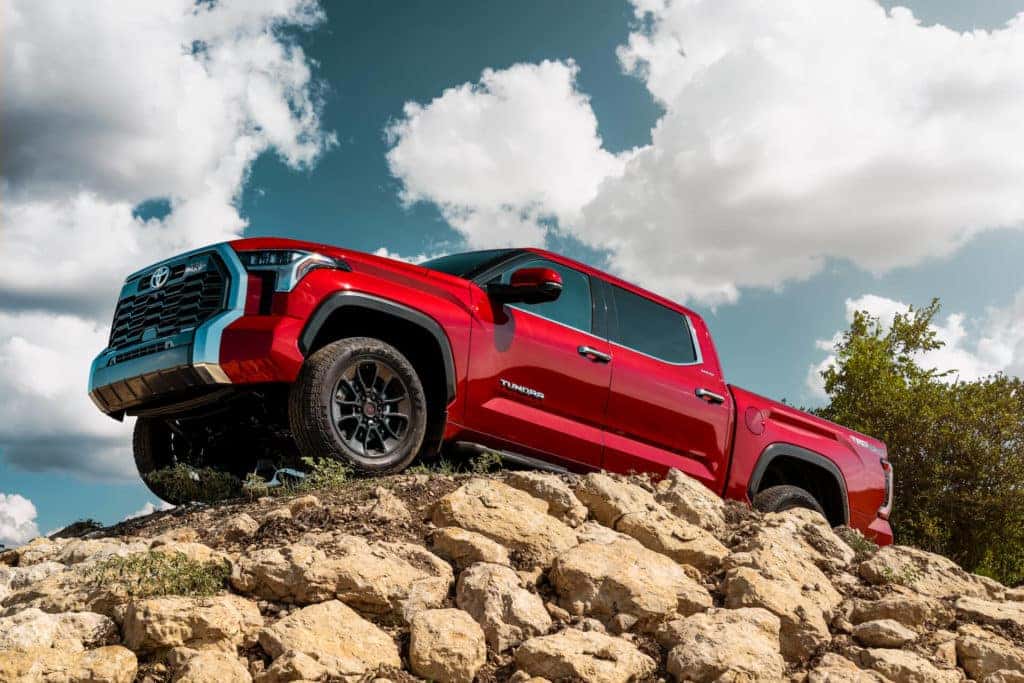 An Ideal Vessel for Toyota's Future
Seeing the press release and everything the new Clermont Toyota Tundra is packing, it's no surprise that much time was taken to roll this one out. This truck represents a lot of Toyota's initiatives going forward and they picked the perfect vessel. Here are the highlights in all important categories:
A Bold Statement Made – Exterior
Style is everything, as you know, and the Tundra is packing quite the punch. Toyota describes the mantra for designing the new truck as "technical muscle" and it makes so much sense when looking at the Tundra. The body design is aggressive and body, but yet cutting edge with sleek lines and bold statement pieces like the front bumper. It's a fine line between off-roading ruggedness and futuristic sleekness that the Clermont Toyota Tundra just strikes so well.
The interior continues the same motif with a more horizontal orientation when it comes to the orientation of the instrument panel and center console. High-touch locations, like armrests and dashboard pads, are accented with premium materials that elevates the classiness while still maintaining that rugged vibe.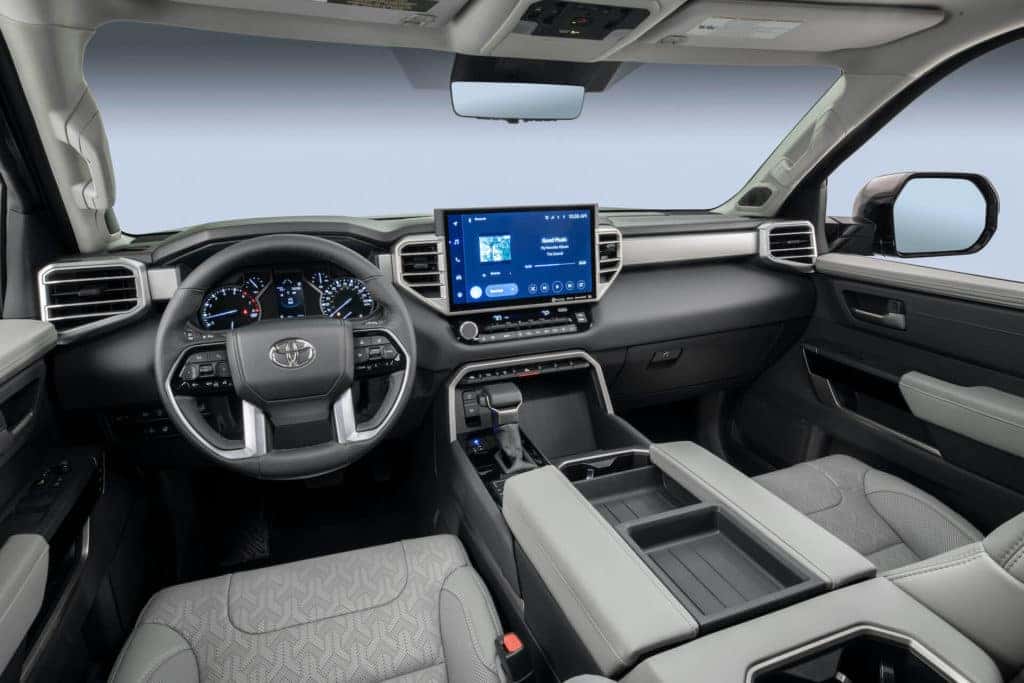 A Powerhouse Indeed – Engineering
With a new design generation beginning for the Clermont Toyota Tundra, you can bet there's more power involved. Here's what you'll see under the hood and under the body:
True to the internet rumors, the new Tundra is in fact powered by a twin-turbo V6 and will include an optional hybrid drivetrain. The base twin-turbo V6 engine is rated for 389 horsepower and 479 lb./ft. of torque. Believe it or not, the hybrid drivetrain actually takes those incredible ratings way up a notch. 437 horsepower and 583 lb./ft. of torque all from a hybrid twin-turbo V6 engine.
12,000 pounds towing capacity with a max payload of 1,940 pounds is incredibly high and can deal with whatever you can stick on a trailer hitch (maybe a space shuttle?).
In turning over a new leaf (quite a callback), Toyota has ditched the leaf-spring suspension of Tundras of old and swapped in coil springs and a new multi-link rear suspension.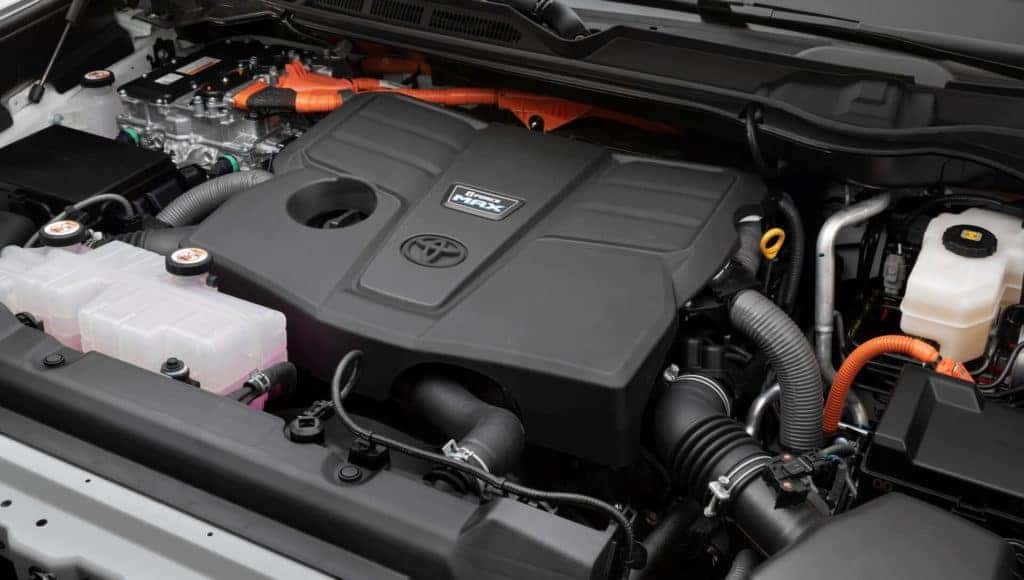 Tech Upgrades FTW – Technology
We described the Clermont Toyota Tundra as a vessel for the future and the inclusion of an all new infotainment interface is perfectly indicative of that. The Human Machine Interface (HMI) takes Toyota infotainment into the modern era. This new operating system will be housed in a standard 8-inch touchscreen or optional 14-inch touchscreen system and feature all new experience features.
Are you excited about the all-new Toyota Tundra? Expect it to come to Toyota of Clermont later this year! Check it out at 16851 State Road 50.