The New Toyota Mirai is Coming Soon!
It's been a while since we revealed the second generation Toyota Mirai to you, our readers, so you might be wondering how things are shaping up for this amazing and stylish new alternative fuel vehicle? When it is releasing? Will it be available at Toyota of Clermont? What are the final draft features it will have available? Luckily, we have the latest scoop on this new hydrogen fuel cell vehicle right here so read on for more!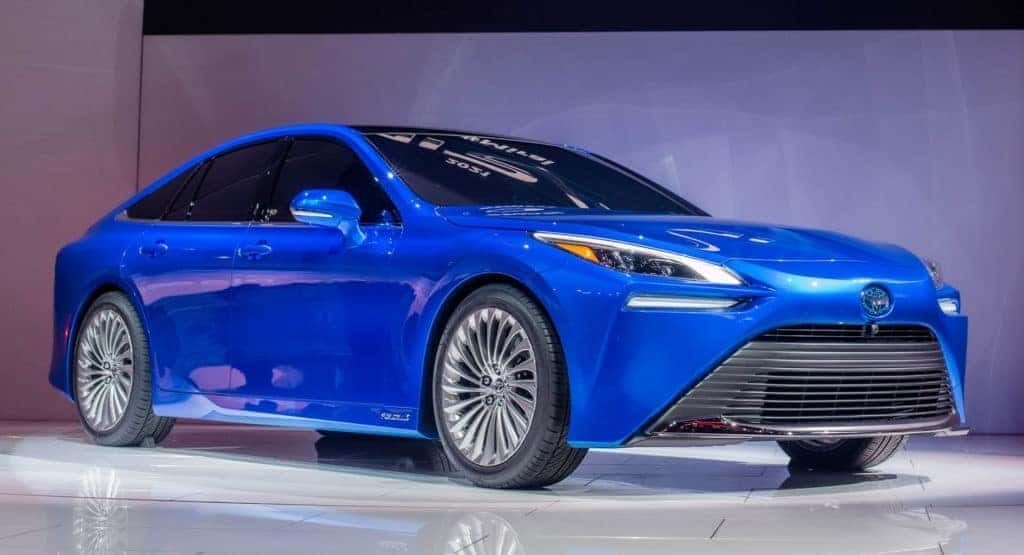 The Next Generation Toyota Mirai is Almost Here!
The second generation Toyota Mirai was revealed several months ago much to everyone's surprise and astonishment. Having undergone a complete style rework, the Mirai no longer looks like a Prius that runs on hydrogen-based fuel. No, this Clermont Toyota alternative fuel vehicle stands on its own and does so in the most impressive of ways. However, most people might have forgotten about this amazing bit of news with several Toyota news events and a global pandemic happening since then. The Toyota Mirai is still a bit of an odd-duck as it's primarily available on the west coast and there's not much infrastructure in Clermont to accommodate its fueling needs. That might all change with the release of the second generation model.
Recently, the second generation Toyota Mirai was spotted on practical road tests (in camouflage of course). According to the photos we've seen here at Toyota of Clermont, the Mirai is going to be staying true to its initial designs from the reveal events from last year. With odes to the Camry and Avalon, smoother lines, a lower stance, and premium RWD TNGA platform, this new ride is ready to perform.
The new Toyota Mirai will also include updated interior features like:
A leather-trimmed interior
Qi-wireless charging for your smartphone and other compatible devices
A larger touch-screen infotainment interface
A 14-speaker JBL sound system
And digital instrumentation.
While we're impressed with the interior feature upgrades of the new Clermont Toyota Mirai, the performance features are what's really getting us excited. While the previous iteration of the Mirai managed an impressive 312-mile range on a full tank of hydrogen fuel, the new generation can achieve 400 miles on a tank. The new Mirai is also equipped with rear-wheel drive which offers superior acceleration and improved handling. The wheel base is also lower and longer to offer enhanced comfort for yourself and passengers.
As we said, the new Toyota Mirai is impressive and truly an eye-catching ride. However, we're still not sure if it will arrive to Toyota of Clermont. The second generation model will likely drum up the necessary enthusiasm for this vehicle, but the infrastructure needed for fueling and logistical commuting will likely take some time to come to fruition. For now, the best way to achieve your dreams of driving a Toyota Mirai (without having to pack up and move to a different city) is by staying up to date on the latest hydrogen fuel technology news and always advocating for it to be provided in your area.
If you have questions about hydrogen fuel cell vehicles like the Toyota Mirai or want to get behind the wheel of a different alternative fuel vehicle like one of our hybrids, visit Toyota of Clermont today at 16851 State Road 50 or shop our inventory online today.