Best Short Road Trip Destinations for a Long Weekend
It's Memorial Day weekend and, hopefully, you plan on taking full advantage of the long weekend. It's the perfect time to get things done, hit the beach, or go to the theme parks near Orlando. However, now may also be the perfect time to try something new like exploring a new place out of town! Living in Clermont, it's easy to take a road trip to a variety of different places and have the journey there be relatively short regarding time and miles. If you're ready to explore an all-new destination during this long weekend, Toyota of Clermont is here with a guide on short road trip destinations you should visit!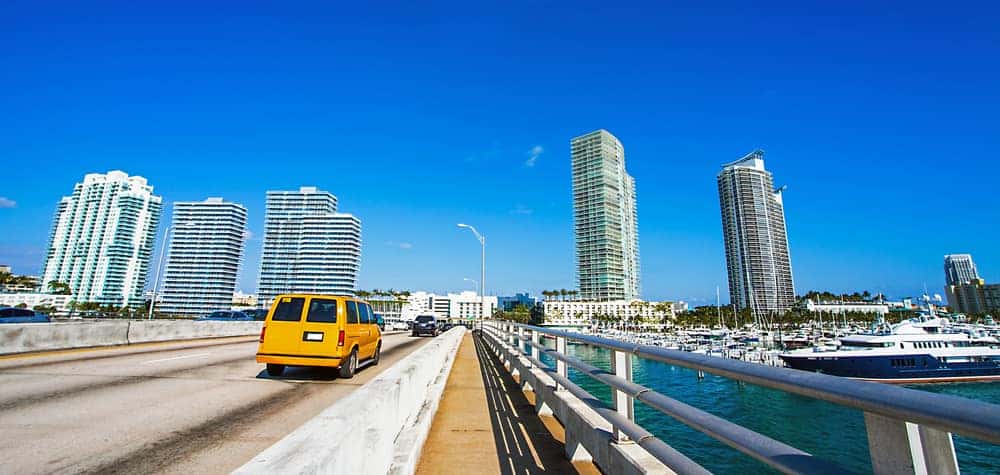 Best Short Road Trip Destinations from Toyota of Clermont
1) Savannah, GA
While it may seem quite a ways from Clermont, Savannah is actually a very doable four hour drive and there are so many options and attractions to see that make every minute on the road worth it. Forsyth Park is packed with plenty of ongoing events and beautiful scenery perfect for anyone looking to up their photography game. The City Market offers dining, art, and lots of shopping, the Cathedral of St John the Baptist and the Owens-Thomas House are perfect for those into architecture, and a quick trip to Leopold's Ice Cream are just a few of the many awesome things to do in this city.
2) Miami, FL
Clocking in at about four hours for the drive, Miami is another perfect short road trip destination for this long weekend. The beaches are some of the best in the state with Miami Beach and South Beach being the most iconic. The Bayside Marketplace is perfect for shopping and the Art Deco District is perfect for more of an artsy experience during the day. The Wynwood Walls are perfect for selfies and pictures and visiting Little Havana is absolutely essential.
3) Tampa/St Pete, FL
Being Clermont's neighboring big cities, Tampa and St Pete are perfect for a very short road trip (only an hour and a half from here). The Dali Museum is truly a sight to behold if you're looking for something to enrich your artistic palette. Clearwater and St Pete beaches are ranked some of the best in the U.S. and are always worth visiting to soak up some up some sun. The Tampa riverwalk is a gorgeous trek around sunset and, if you're looking to experience different theme parks, Busch Gardens and Adventure Island are great options. Make sure to stop by the historic Ybor City for a walk through history.
4) Atlanta, GA
While a bit farther than the other options on our list from Toyota of Clermont (about six and half hours away), it's well worth it. Atlanta is home to the Coca-Cola Factory and right across the street is arguably one of the best aquariums around, the Georgia Aquarium. The CNN Center will give you an up close and personal look at newscasting and the Center for Civil and Human Rights provide a more thought-provoking experience.
5) St. Augustine, FL
At just an hour and 45 minutes away from Clermont, St Augustine is a wonderful short road trip destination and its packed with history. Take a guided tour through the Colonial Quarter and learn what life was like hundreds of years ago, the Pirate and Treasure Museum is perfect for learning about the savage history of piracy, and haunted night tours are a aplenty if you're looking for something on the scary side. Make sure to pay a visit to the iconic St Augustine lighthouse and the beaches to soak up some sun.
Ready to conquer the long weekend with a short road trip? Have fun and drive safe!