New Toyota Sedans are Getting AWD
Winter is here and, if you live up north or plan on commuting that way, the roads are about to get a little bit slicker. Typically, SUVs, trucks, and crossovers have been the best equipped vehicles when it comes to tackling rough weather because of their drivetrain and sturdy composition. Now that winter is here and snow is starting to fall, you need to make sure that you're ready and that your ride is ready to keep a grip on the road. Luckily, if you're someone who is a true-to-heart Toyota sedan driver, you don't have to worry anymore. Introducing, the all new 2020 Toyota Camry with AWD and the 2021 Toyota Avalon with AWD. These two new drivetrain equipped models will be exclusive and assembled in North America.
Toyota of Clermont is here with the latest facts on these new iterations coming soon to our dealership!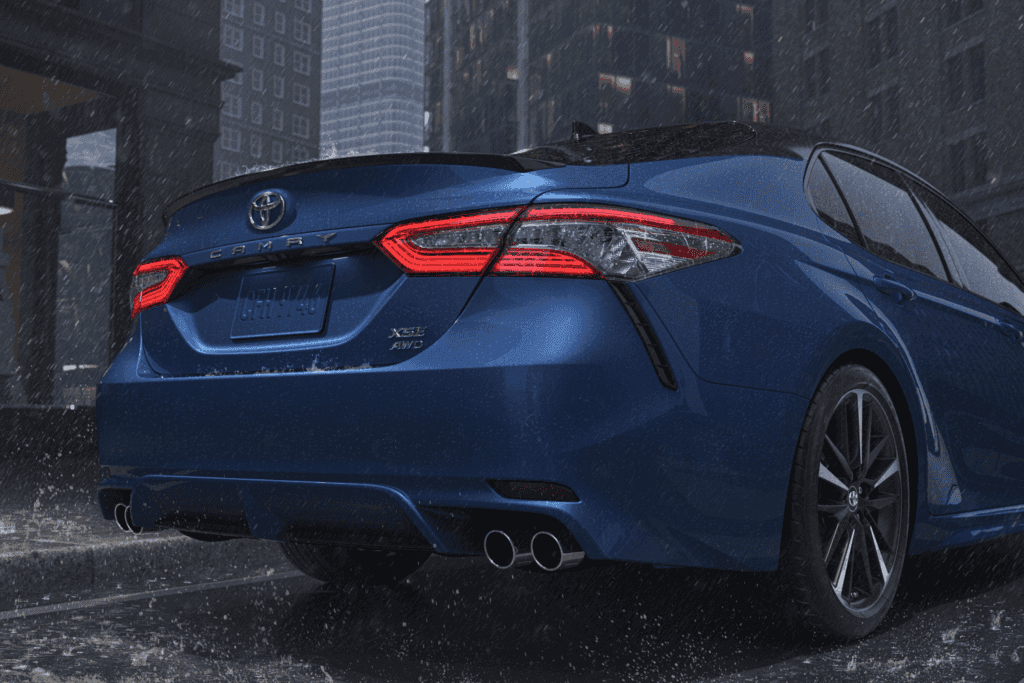 Toyota Sedans Built to Tackle Any Terrain
Before we dive into the unique features of these new Toyota models, let's have a little refresher course on what All-Wheel Drive is and why it matters when it comes to tackling adverse road conditions.
All-Wheel Drive (AWD) is a drivetrain like front and rear drive that controls the wheels and distributes power to get your vehicle moving. While front and rear wheel drives use only two wheels when moving your Clermont Toyota forward, AWD uses all four wheels. This drivetrain can be either full or part-time. Full-time means that AWD is always active and your Toyota sedan's wheels are all in use. Part-time means that AWD will activate depending on the terrain your vehicle comes in contact with or if the driver engages the setting.
More About New AWD Toyota Sedans
The Clermont Toyota Camry and Avalon AWD sedans will soon be available, starting early next year. Here are some of the features you can expect to see from these new and capable sedans:
Both the Toyota sedan Camry and Avalon will be equipped with Dynamic Torque Control AWD on several different trim levels. For the Camry, this option will be available on the LE, XLE, SE and XSE trim levels and for the Avalon on the XLE and Limited trim levels.
The Clermont Camry and Avalon will be equipped with a 2.5L DOHC four-cylinder engine with an 8-speed direct shift automatic transmission. For the Camry, this will afford 202 horsepower and 205 for the Avalon.
Part-time AWD technology will be used on the new Clermont Toyota sedans that will allow both models to maintain great fuel-efficiency while providing ample grip on the road at a moment's notice.
Both models will still include essential safety features like Toyota Safety Sense P and the Star Safety System.
Are you ready to experience the Toyota Camry and Toyota Avalon in a whole new way? Tackle winter in style without sacrificing the Toyota sedans you know and love. Before their release, come check out our great selection of Toyota sedans today at Toyota of Clermont! Shop our inventory online or in store at 16851 State Road 50.