Is a new Toyota SUV coming? Toyota of Clermont weighs in.
There's been a lot of speculation as of late in the world of Toyotas (we're mostly talking about the new GR Corolla Hot Hatch). Well, Toyota is stirring the pot yet again – their latest press release teased a new Toyota SUV that'll be headed our way soon. We've got two guesses as to what it is… check it out!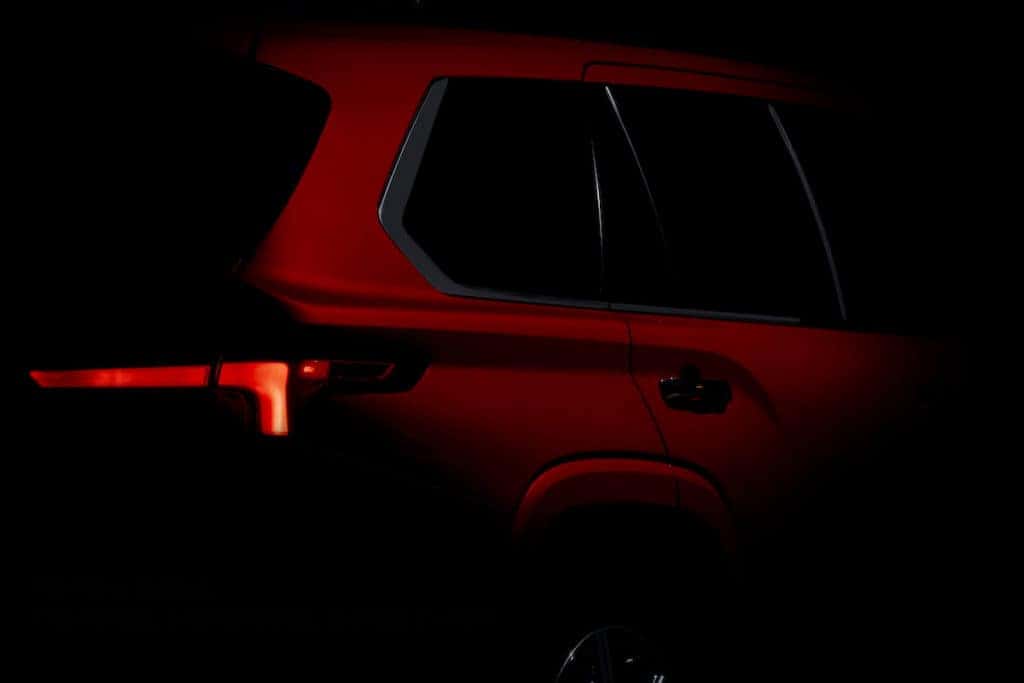 Which new Toyota SUV will it be? We're speculating…
Before we talk about anything, let's talk about the press release. Yesterday, Toyota released a teaser image of the rear half of a Toyota SUV in a press release. There was very little info in the press release itself; the headline reads "The next big thing from Toyota" while the copy merely read "Something big is coming to the Toyota SUV lineup. A clear picture will come into view soon. Stay tuned." So all in all, not a ton to go on… but we're going to run with it.
Our two guesses as to what this new Toyota SUV might be? Either the new 2023 Toyota Sequoia  or the highly speculated new Toyota Grand Highlander. Here's why:
The Clermont Toyota Sequoia is due for a reboot – there's not denying that. The last time it was redesigned was waaaay back in 2007. It needs a major refresh inside and out, plus under the hood. Toyota hasn't released any official info on what it'll have to offer for the 2023 model year, but we do know it's going to be redesigned. Here's what we're thinking it'll have to offer when it arrives later this year:

A brand-new engine option (or options). The 5.7L V8 engine will be kicked to the curb, undoubtedly, and we're thinking it'll likely be replaced with the turbocharged V6 engine that's found in the new 2022 Toyota Tundra. It could also possibly offer a hybrid model like its truck sibling.
It'll also be updated in a big way in terms of appearance. It'll likely look similar to the new 2022 Toyota Tundra on the exterior and the interior will be decked out with plush textures and a more ergonomic design. Additionally, it'll sit on the new TNGA-F platform, which was updated to provide better ride comfort and safety features.

On the other hand, there's been a loooot of speculation about a new model coming out to fill the hole in the lineup left by the retirement of the Toyota Land Cruiser. Toyota recently patented the name "Grand Highlander" and people are speculating in a big, big way that a new Toyota SUV is headed to the lineup. Supposedly, the Grand Highlander will be a bit larger than the existing Clermont Toyota Highlander and have three rows of comfortable seating.
Follow Toyota of Clermont on social media for updates!
Which will it be? Maybe neither… but stay tuned and follow our social media for updates! Toyota of Clermont is open seven days a week at 16851 State Road 50 just west of the Florida Turnpike. You can call us for updates or to schedule your test drive at (352) 404-7000 today.