Get prepped for hurricane season NOW with Toyota of Clermont
Are you ready for hurricane season? It's officially here – it kicked off June 1 (although we did have a few "disturbances" swirling around even before then) and stretches all the way into November. Hopefully, you took advantage of the tax-free week and stocked up on supplies and have a plan of defense for your home. However, what about your car? And what if you have to evacuate in your vehicle? Toyota of Clermont is here with tips.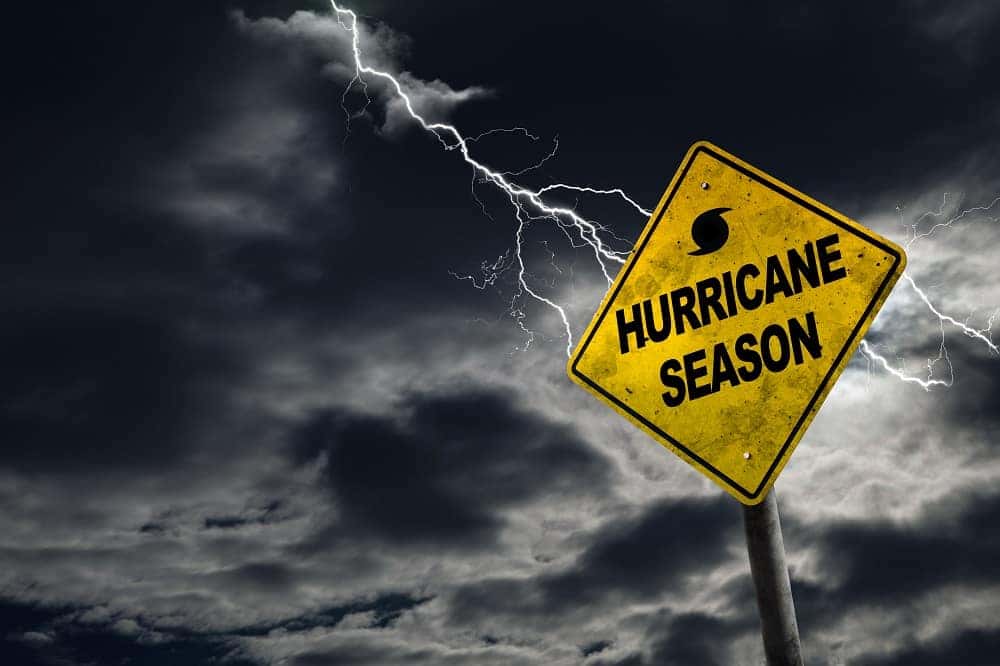 Prep your car for hurricane season with these tips
1) Know where to park your car. If you live near the coast, it's a smart idea to find higher ground for parking during a hurricane. You don't want your car to sustain damage in flood waters. Protected parking is best, like a garage, parking garage, or even a carport. If you can't find protected parking for your ride then at least try to park away from trees and power poles that can fall and damage your car.
2) Check your insurance policy. What kind of coverage does your insurance policy offer in the case of a hurricane? Be sure to call your insurance company or review your papers, and make adjustments if you feel like what you have isn't going to be enough to protect your vehicle.
3) Gas up beforehand. Be sure to fill up your tank with gas BEFORE the storm hits. Plan to do it 48 hours beforehand if you possibly can (and limit your driving after that) so you're not stuck waiting in long lines right before or right after the storm. Also, you don't want to have to do an emergency evacuation and have an empty tank!
4) Remove all valuables and take plenty of pictures. Take pictures of your car to help out on your insurance claim and prove the condition it was in before the storm. Also, be sure to get any and all valuables and paperwork out of the car before you park it.
Use these Clermont Toyota tips in the case of an evacuation
Forced to evacuate? Check out these Clermont Toyota tips for that situation:
1) Have a route planned before. Everyone knows to get away from the storm, but what specific roads will you take to get out of dodge? What if those roads are backed up with traffic – are there alternate routes for you to take? Plot everything out beforehand and make sure you know how to use the navigation in your vehicle.
2) Pack early. Pack early so you're not rushing and forgetting things. Be sure to bring food and water (especially if you're going to a shelter), clothes, medications, phone and tablet chargers, important papers, cash, and valuables. And don't forget about your pets – you'll need food, water, treats, toys, and medications for them, too.
3) Keep your car in good shape. Make sure you stay up to date on brakes, tires, oil changes, coolant, batteries, headlights, and wipers so you're ready to hit the road at a moment's notice.
Are you and your car ready for hurricane season? Get your ride prepped today at Toyota of Clermont – we're open seven days a week at 16851 State Road 50, just off the Florida Turnpike.