An Epic History of the Epic Toyota Supra
The Toyota Supra. A legend in its own right and a truly iconic sportscar. This Toyota coupe has had quite the historical ride and follow up resurrection that was long overdue. In honor of this iconic moniker, we at Toyota of Clermont are chronicling the journey of the Supra, so far. Check out this car's history and more below!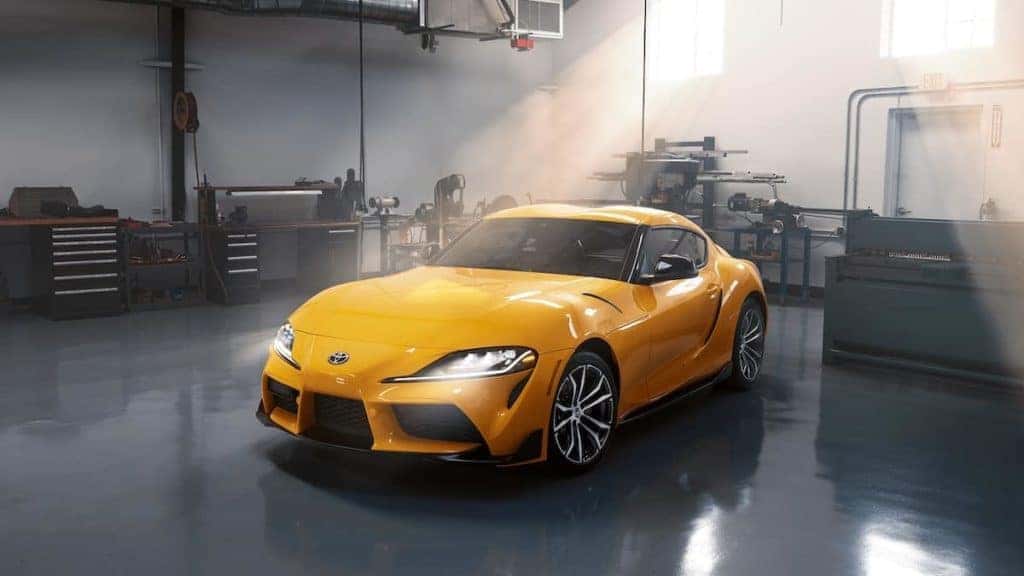 Where the Toyota Supra has Been and Where it's Going
Beginning in 1978 the Clermont Toyota Supra was introduced to the world and since then we've been graced with 5 generations. Here are the finer points of the Supra's history on and off the Toyota lineup.
Gen 1) A40/A50
The first generation of the Toyota Supra was actually born as an offshoot of the Toyota Celica that was widely popular at the time. In fact, the Toyota Supra carried the name Celica Supra for a while before getting its own moniker. For the Japanese market the Supra was known as the Celica XX and Celica Supra in the states. Some features of the original iteration included a 4-speed automatic or 5-speed manual transmission, four-link rear suspension, MacPherson strut front suspension, and disc brakes. This generation lasted until 1980.
Gen 2) A60
For the second generation, the Clermont Toyota Supra was introduced in 1981 and was available in either a Performance (P-Type) and Luxury (L-Type) submodel. Mechanically, these two models were identical but presented different exterior looks. The L-Type made use of bougie aesthetics with leather seating, digital instrumentation, and more. The P-Type upped the horsepower significantly and included different exterior styling to give off speedier vibe.
Gen 3) A70
Jumping to 1986, the third generation Clermont Toyota Supra, the A70, was made available. This is generation in which the Supra went solo and dropped the "Celica" from its name. The A70 was engineered with 200 horsepower and a 3.0L inline six cylinder under the hood along with a rear-wheel drivetrain. Customers could also add an optional turbocharger if they were looking for a little extra kick. Not only was this model more powerful, it also included features like 3-channel ABS, Acoustic Control Induction System, and double wishbone suspension.
Gen 4) A80
What was to be the final generation of the iconic Toyota Supra. The A80 generation  was offered with two engine options including a naturally aspirated inline-six engine that repped 210 horsepower and a twin-turbocharged that could push 276 horsepower. This generation came equipped with integral features like dual airbags, traction control, and more. But, it was built lighter so as to achieve higher speeds. Unfortunately, due to declining sales and lack of enthusiasm from the North American market, the Supra was retired. For the moment.
Gen 5) GR Supra
Fast forward to today and you have the new Clermont GR Toyota Supra that was introduced in 2019. This collaborative project with BMW is based on the Z4. This new model Toyota sportscar is quite a step up aesthetically and engineering-wise from its predecessor and we're head over heels with how it turned out.
If you're ready to check out the Toyota Supra, come shop for one with us at Toyota of Clermont! We're open seven days a week and located at 16851 State Road 50.