Sure-fire Ways to Troubleshoot your Suspension
Think you may be having problems with your car's suspension? Find out easy ways to troubleshoot them with our Toyota of Clermont auto tech experts!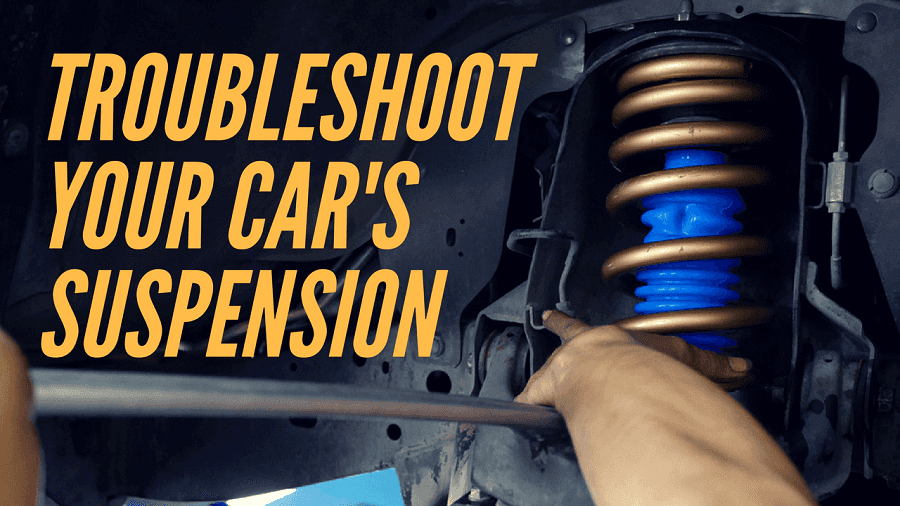 The Importance of your Car Suspension
Before we get into how you can troubleshoot your car suspension, you should be in the know about the details of this vital automotive component. This system's main responsibility is to provide you with a smooth and enjoyable ride. Your suspension gives you control over the direction of your wheels through the steering wheel. It also plays an important role when you press on the brakes. Needless to say, it is of the utmost importance you keep your car suspension in tip-top shape. If it's not, your car will suffer some pretty serious damages.
With this system, you have five different types to choose from – Trailing Arm, Swing Axle, MacPherson Strut, Double Wishbone, and Leading Arm. MacPherson Strut being the most commonly used system with Double Wishbone close behind it. High-performance suspension systems are also available for purchase for vehicles specifically built for racing, towing, or off-roading.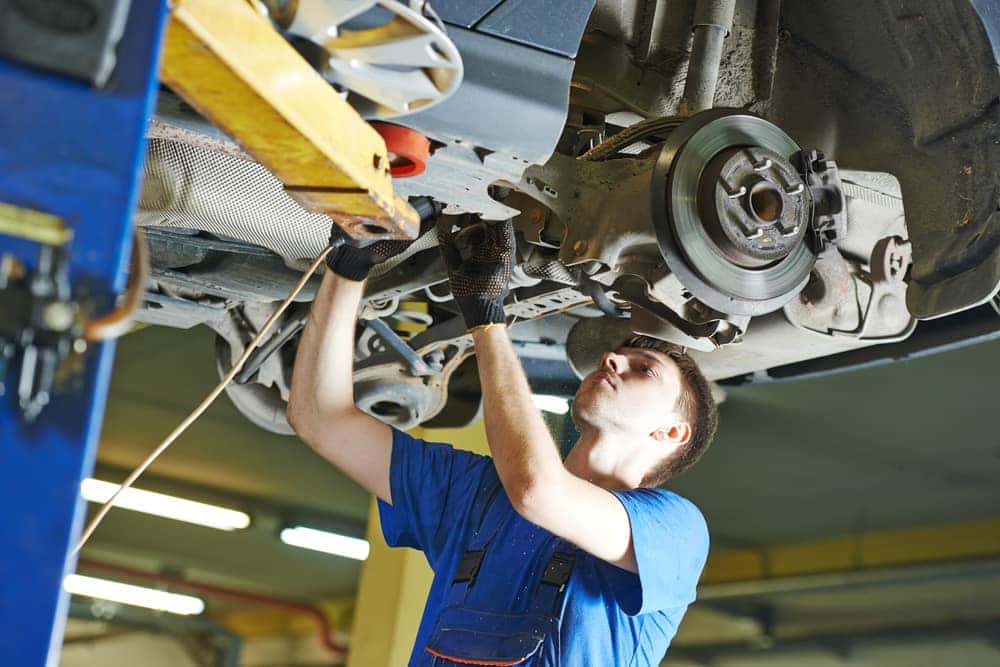 Toyota of Clermont Tells you the Symptoms  
Keeping your car's suspension in good condition is easy if you stay on top of its maintenance. Our Clermont service center can put you on a good car maintenance routine so all you'll have to do is drive in at your appointment times. Plus, each time you come in for maintenance our certified auto techs will conduct a multi-point inspection to catch any car malfunctions that may be developing before they become serious.
How can you tell if there is a problem with your suspension? Here is a list of the tell-tale signs straight from our Clermont experts:
You're having difficulty steering.
Your car is riding more rough than normal. A good way to spot this symptom is by going over potholes or speed bumps. If these driving obstacles are more noticeable than usual, you most likely have a suspension issue.
Your vehicle isn't driving straight. If you take your hands off the wheel and your car veers to the side this is a good indicator there is a suspension problem.
Your steering wheel vibrates or shudders when you drive.
Your car makes knocking or squeaking noises when you turn.
You hear knocking, squeaking, or clunking noises every time you make a turn.
Your steering feels looser than it usually does. If your steering feels loose you will have to turn your wheel further to make the same turns you normally would.
Is your car exhibiting any of these symptoms? Then you most likely have a suspension issue on your hands. Don't let the situation worsen and bring your set of wheels into our Toyota of Clermont dealership. You can find us at 16851 State Road 50 just off the Florida Turnpike. We're open seven days a week for your convenience and are always running service specials. Call and schedule your appointment today at (352) 404-7001.