2 New Tacomas, Paul Walker's Supra, and More!
Toyota is like an ever-giving birthday gift. Every time you look, there's always something new to unpack and get excited about. For this week at Toyota of Clermont, we have 2 new Toyota Tacomas coming soon, Paul Walker's Toyota Supra from The Fast and the Furious (yes, that Toyota Supra) is heading to Barrett-Jackson, and there's a Nightshade Prius coming soon. Without further adieu, let's dive into the latest news from Toyota!
There's Always Something New with Toyota
New Toyota Tacoma Mystery Pair
For all the taco fans out there, Toyota has heard your cries and there are now not one, but two Toyota Tacomas coming soon! The Tacoma is likely not going to receive a total style and engineering overhaul, like it's bigger sibling, the Clermont Tundra, but it will be getting something new. Toyota has released two side-by-side images of the wheels of the new trucks and there are a few things we can determine.
In one image, the Toyota Tacoma the wheel is attached to is painted a highlighter/neon yellow and there's a TRD cap on the wheel. If this tells us anything, it's that Toyota is likely going to release a new paint color option for it's TRD line and it's likely to be this yellow seen here.
In the other, we see a bronze colored wheel attached to a white and/or silver new Toyota Tacoma. While the paint color is likely nothing new, we can see that the "TOYOTA" logo on the wheel is an older/vintage design. It might be a left-field speculation, but this might be a heritage or retro-inspired design option for the next model year.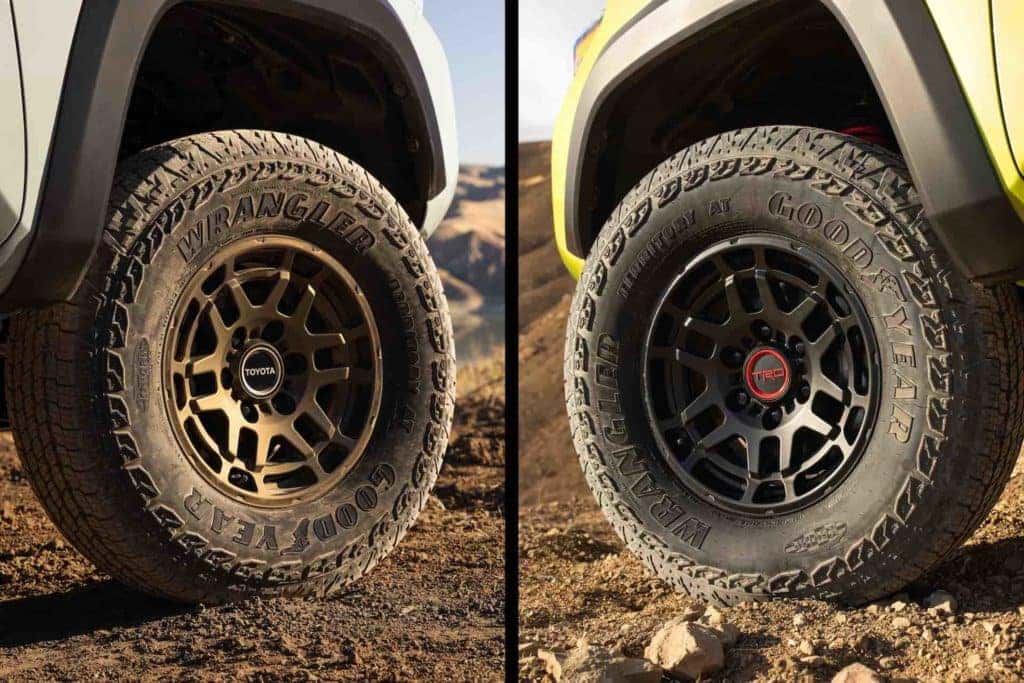 The 10th Nightshade Fam Member
Toyota's Clermont Nightshade is exuding popularity. Many new Toyota's with these design options attached don't stay too long at our dealership and it looks like there's another one to add to the list. Currently, the list includes the 4Runner, C-HR, Avalon, Camry, Sequoia, Corolla, Corolla Hatchback, Tundra, and Tacoma. The Prius would become the 10th member of the Nightshade lineup and include similar accessories to its counterparts. It's possible that the new Toyota Prius could receive additional upgrades like a different front bumper (similar to the Highlander XSE) or an added rear diffuser.
No official word on pricing or release date, yet. But, Toyota plans to fully unveil both of the Clermont Toyota Tacoma models and the Nightshade Prius on June 2nd.
Paul Walker's Supra is Heading to Auction
Love the movies or not (if you don't, what's your problem?), you can't deny that the Fast Saga had a lot to do with the new Toyota Supra's renewed popularity. Almost everyone has seen Brian O'Conner's iconic Lamborghini Orange MkIV Supra at some point or another. Now, it can be yours! If you manage to be the highest bidder in a no-reserve Barrett-Jackson auction, that is.
The vehicle was used, according to Barrett-Jackson, for "multiple interior and exterior shots" during production and comes with a great deal of documentation to verify that claim. We're sure this Clermont Toyota Supra will soar in price once it makes it to the auction floor!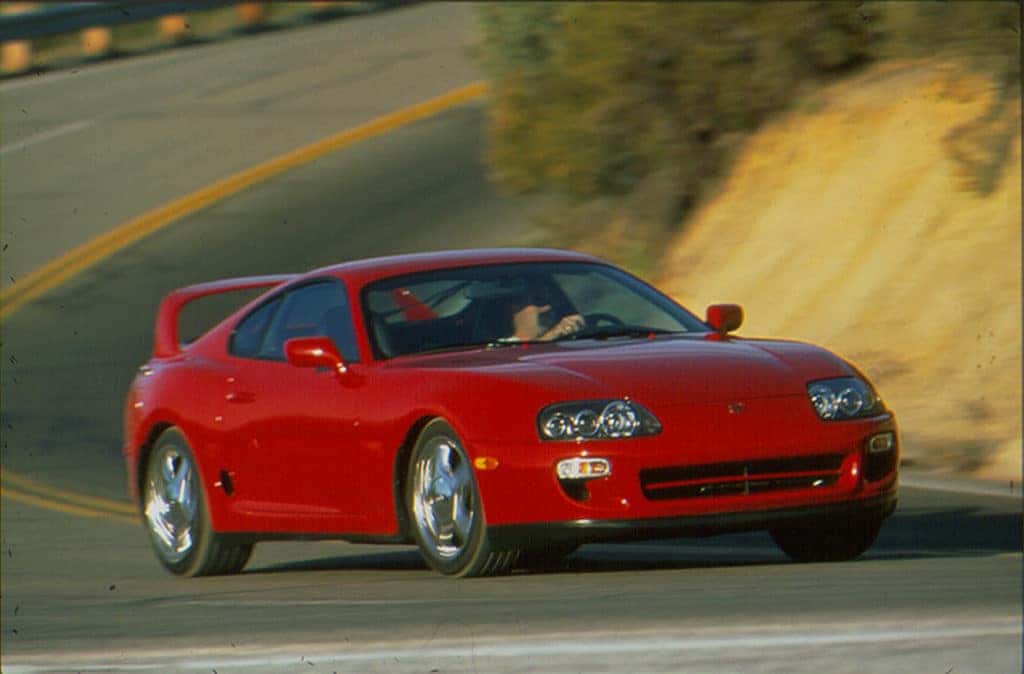 Thanks for catching up on the latest Toyota news with us! If you're ready to shop for a new Toyota with us today, visit Toyota of Clermont at 16851 State Road 50.