Toyota Unveils a New Electric Vehicle: A C-HR
It's been a while since Toyota has committed to a fully electric vehicle. The last one was a collaboration with Tesla (yes, that Tesla) and became the Clermont Toyota RAV4 EV that was produced until 2014. This RAV4 was unique in the fact it achieved a 113-mile range, got an MPGe range of 78 city and 74 highway, and had a top speed of 85 mph. Electric powered vehicles have come a long way since then. They're powered solely on rechargeable lithium-ion battery technology and can achieve mileage and speed numbers no one thought possible for something that runs on electricity. While Toyota has stuck mainly to hybrids over the years, the automotive giant has finally unveiled a new electric vehicle. Toyota of Clermont is here with all the details on this new production vehicle and what you can expect to see from Toyota's electric powered adventure!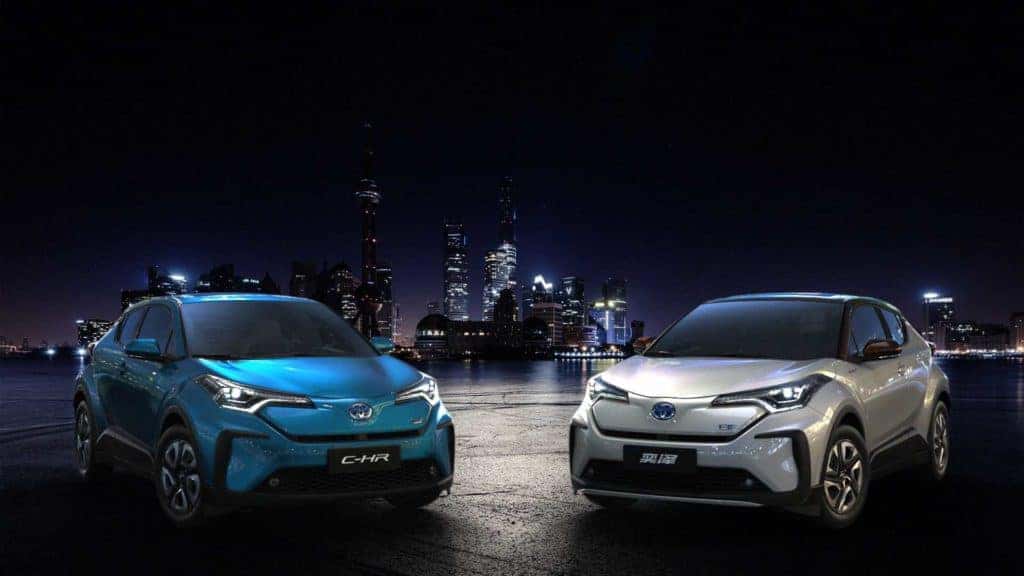 Make Way for a More Electrifying Future
People who are fans of Toyota are familiar with the Toyota brand know of the many hybrid vehicle options available to them. Since the Prius hit the automotive market in 1997, Toyota has offered hybrid versions of the Clermont Toyota RAV4, Corolla, Highlander, Camry, and Avalon. These vehicles use both internal combustion and electrically powered engineering components to power and propel themselves. In some cases, the internal combustion engine is used to charge the battery components while the battery powers the wheels or the electrical components assist the internal combustion engine to ease some of the power generation. Toyota also offers the Mirai which uses electric vehicle based components, but instead of using gasoline it uses hydrogen fuel.
Coming soon, hopefully to Toyota of Clermont, is a fully-electric version of the Toyota C-HR! This unique diamond-shaped crossover SUV is slated to arrive sometime in 2020 and not too much is known about the vehicle's specifications. It's expected to be introduced first to the China market before making its way to the U.S. and will be introduced with an identical twin model called the IZOA. Both vehicles are expected to run on a fully-electric drivetrain system, rather than just being hybrid versions of the C-HR. It's unknown what the mileage range will be for these Clermont Toyota electric vehicles or what specific drivetrain they'll have, whether front or all-wheel drive. The internal combustion Toyota C-HR doesn't come equipped with an all-wheel drivetrain currently but, with some reengineering for this new EV model, it can be done. Because the new Toyota Prius features an AWDe drivetrain it's likely this new C-HR will feature something similar.
The new Clermont Toyota electric vehicle C-HR is wrapped in mystery and more will be revealed soon as 2019 comes to a close. When it'll make its way to the U.S. is unknown, but an EV from Toyota would be a welcomed new vehicle to the expanding lineup we love. Toyota aims to sell 5.5 million electrified vehicles by 2030 (these being hybrids, plug-ins, electric, and hydrogen fuel-cell) in an effort to reduce CO2 emissions exponentially.
Shop Your New Electric Vehicle at Toyota of Clermont
If you're looking for more electrified driving experience from your ride, Toyota of Clermont is the place to go. We have the perfect hybrid ride to take your ride to a new fuel-efficient and technologically advanced level. Come visit us today at 16851 State Road 50 or give us a call at (352) 404 – 7000.