Toyota announces nationwide Yakima Partnership
Do you consider yourself an outdoor adventurer? Well, then Toyota of Clermont has exciting news for you. Toyota has a new partnership with Yakima car racks! This means Toyota customers can directly purchase their car accessories nationwide from participating dealerships.
For those of you who don't know, Yakima is a well-known and trusted outdoor gear company that has long provided Toyota owners with top-of-the-line outdoor car accessories. Bike racks, ski racks, boat mounts, cargo boxes, cargo management, you name it, Yakima has it. The partnership gives Clermont customers new opportunities to add adventurous touches to their set of wheels and give them the option of including outdoor gear into their new vehicle financing.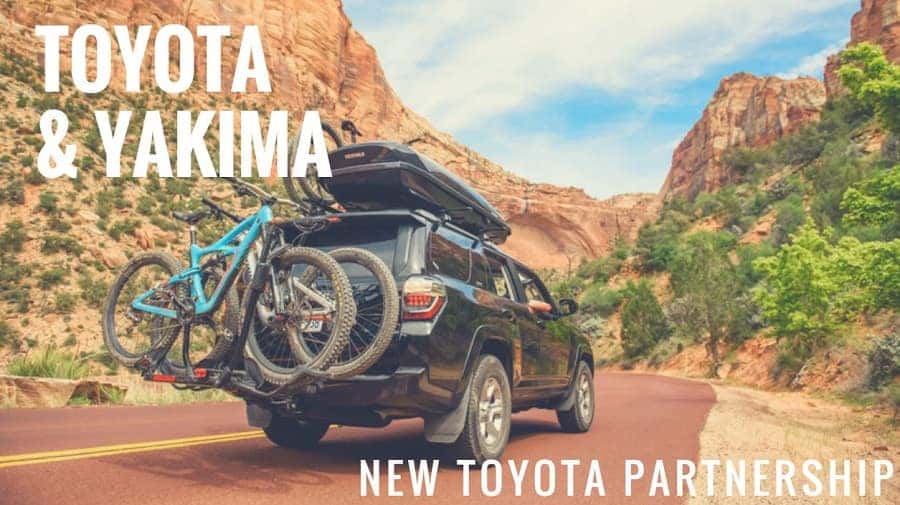 Purchasing car accessories made easy
The idea for the partnership stemmed from research done by SEMA on Toyota drivers' accessory purchasing habits. The research found 90 percent of car buyers will purchase add-ons and 60 percent of these consumers will spend at least $1,500 on the additions. Plus, the bulk of car accessories are bought within the first 90 days of vehicle purchase. SEMA also found that most people prefer to purchase add-ons at the dealership but typically don't due to a lack of availability. Toyota fixed these problems with the new partnership.
Now owners can make their purchase when and where they want as well as have the best financing options possible. Yakima CEO, Ryan Martin, summed up the partnership well saying, "integrating Yakima products into the Toyota purchasing process is a natural step, making it simpler than ever for people to maximize their lifestyle with their Toyota."
The most adventurous picks of the Clermont Family
Before you start picking out your favorite car accessories, be sure you know which Clermont Toyota is best-suited for your adventures first. Check out our top three picks:
The Toyota 4Runner
This Toyota SUV is a trailblazing legend. It's stocked with the latest in off-road technology, making it the perfect roadster to get you to any campsite, bike trail, or boat ramp you desire. Here are some of the 4Runner's highlights:
4.0-liter V6 engine capable of 270 horsepower
Standard hill and downhill start assist controls
4 wheel drive with active traction control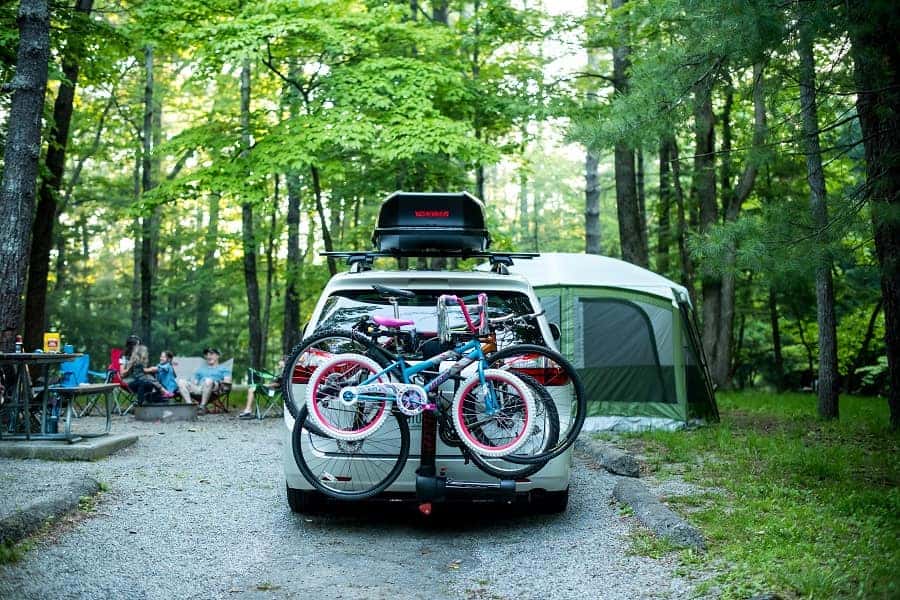 The Toyota Tundra
The Toyota Tundra is the best choice for the adventurer with a lot of equipment. Its impressive towing power combined with Yakima gear will make it an indispensable asset to your weekend outings. Take a look at its best features:
An i-FORCE 5.7L V8 engine that can tow over 10,000 lbs.
Automatic limited-slip differentials
Available 38-gallon fuel tank for your longest adventures
The Toyota RAV4
The Toyota RAV4 is as versatile as they come. It will turn heads on busy city streets and power through rough, rocky trails. Its multifaceted design is perfect for the well-rounded driver. Check out some of this SUV's most notable qualities:
Dynamic Torque Control for the best engine power distribution
5- liter 4 cylinder engine
Available adventure grade
Get behind the wheel of your dream adventure mobile with top-of-the-line Yakima car accessories at Toyota of Clermont today! Find us at 16851 State Road 50 just off the Florida Turnpike.