Theme Park Tips from Toyota of Clermont
The weekend is finally here and, if you're a true weekend warrior, you're likely getting ready to enjoy your days off with something fun! Luckily, living near Orlando, you have a lot of options when it comes to building out your weekend plan roster. Other than driving all the way to the beach, wandering around I-Drive, or trying out craft breweries, there's a hugely fun option that we think you'll love. Theme parks! The Universal parks, the Disney parks, SeaWorld, Busch Gardens, and everything in between. There's nothing like a fun day in the parks to make your weekend truly memorable. But, we all know that a day in the theme parks can be exhausting and stressful.
If you plan to tackle the parks this weekend, Toyota of Clermont is here with a catalog of hacks to ease the stress and enhance the fun you'll have in the parks!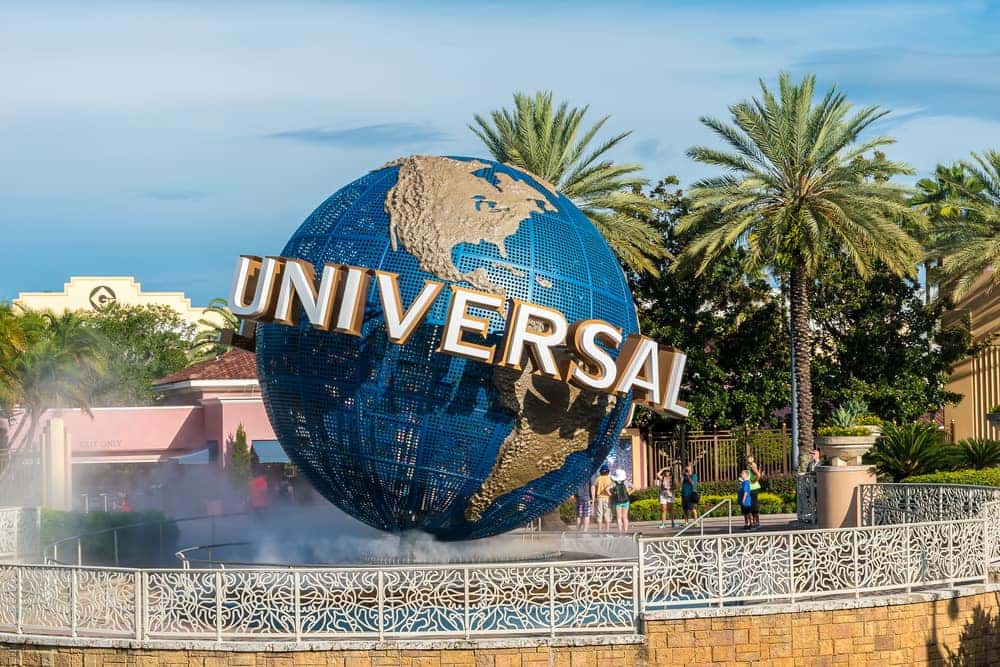 Life Hacks for the Theme Parks
1) Wear Sunscreen
Living in Clermont, we know the sun and heat can be brutal. Most of the time we have the A/C to escape to, but the theme parks offer few places to avoid the sun (unless you want to get soaked on a water ride). To deal with the heat, we recommend wearing clothes like shorts and tank tops, but that leaves you exposed to the harsh rays of the sun all day. So, make sure to wear and reapply sunscreen throughout the day. Sun burns and skin cancer are real threats and you need to make sure you and your loved ones are protected. Before you get into the theme parks, make sure you packed a bottle or two of sunscreen.
2) Protect Your Phone in a Ziplock Bag
Waterproof phone cases and carriers are always great to bring to the theme parks to avoid damaging your devices. But, unfortunately, these tools are often pretty pricey and you're not going to use them as often as you think. The solution, use ziplock bags! If sealed properly, these can keep your phone protected even through the most soaking of water rides. Take a few in your bag and keep your devices protected all day.
3) Take a Picture of Where you Parked
Forget long lines or unbearable heat, walking back to the car after a full day of fun is probably the worst. What makes the situation even better is getting lost because you can't remember where you parked. Luckily, you can use your phone to take a picture of where you parked your Clermont Toyota car. This will make finding your ride at the end of the day a breeze and you'll never spend hours trying to find your car again.
4) Strategize Your Waiting
Let's face it, theme parks are a lot of fun but long lines and wait times easily ruin that. The solution? A full-fledged strategy to maximize rides ridden and minimize your wait times. Show up early to the park and start at the back to avoid long lines. Use single rider lines when you can and are willing and use the child swap if you plan to bring your little ones with you for the day. Follow these steps and you'll be able to get through all the rides you want in no time.
5) Have Safety Measures for Your Kids
Part of what makes a day in the theme parks stressful is making sure your little ones are safe and accounted for. To help make this easier, we have a few safety hacks you might want to try. For little kids, write a phone number on their wrist or hand and seal it with a product like Skin Shield. This will ensure that they never forget how to contact you and park attendants will have a much easier time getting ahold of you. You can also establish a meeting spot in the event that your kids wander off. For older kids this is easy and lets them have fun on their own. But, for little ones, make sure they really know where to go and that they can describe the location to a park attendant if they get separated from you.
From all of us at Toyota of Clermont, have a great weekend and enjoy the theme parks!