5 Fun Things to do Near Orlando This Weekend!
If you're like us, you're likely thinking it's finally Friday and this week seemed to drag on forever. But, now that the weekend is finally here, you're probably also trying to drum up a list of things to do near Orlando to maximize your time off. Luckily there's always a lot to do in the Clermont area on the weekends and there's always something for everyone to enjoy. If you're in the process of narrowing down your gameplan for weekend and looking for fun things to do, check out these five fun things to do near Orlando this weekend and celebrate the arrival of Friday!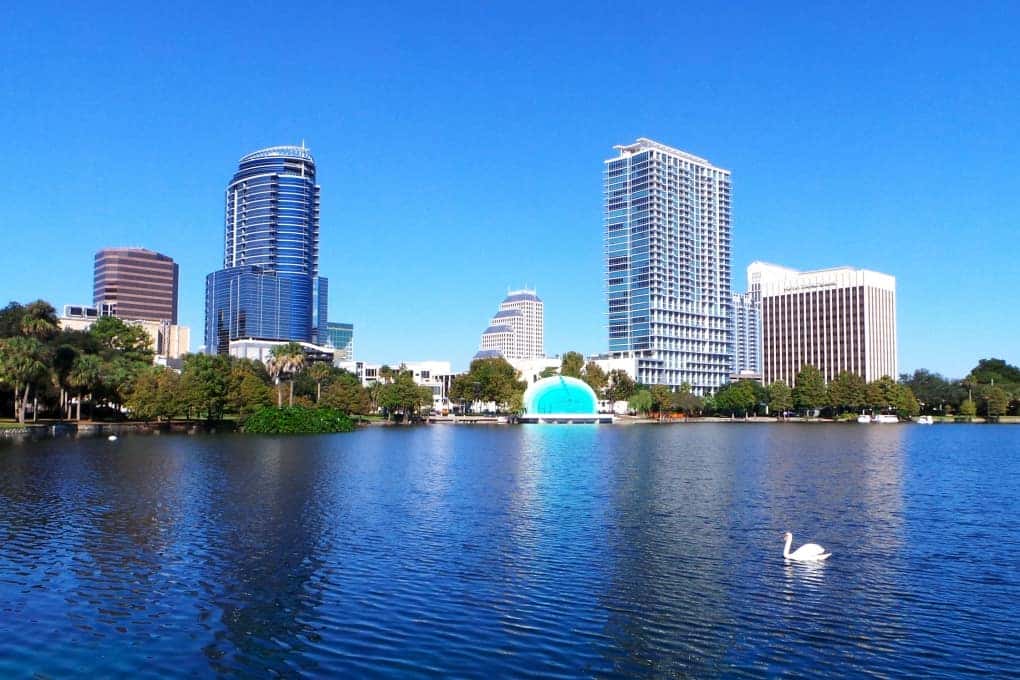 There's Always Something to do in the Clermont Area
1) German Fest Hosted by Orlando German American Club of Central Florida
When: Friday from 5 – 10 pm and Saturday from noon – 10 pm
Where: 381 Orange Lane, Winter Park Area
Happening on Friday and Saturday this weekend, the German Fest is hosted by the Orlando German American Club of Central Florida and features oktoberfest like festivities. From 5 to 10 pm on Friday and noon to 10 pm on Saturday, enjoy German styled amenities like music, drinks in a beer garden, Schuhplattler (music and dance) performances, and plenty of food! Purchase your tickets online for this event near Orlando and take advantage of special prepay pricing. Also, you can upgrade your ticket to a VIP package that includes several exclusive amenities you won't want to pass up.
2) Movieola Screening of Wall-E
When: Friday from 6 – 10 pm
Where: Lake Eola, Downtown Orlando area
Everyone's favorite Earth cleaning robot is being screened under stars at the beautiful Lake Eola on Friday! Bring a blanket and some lawn chairs and arrive early to get the best view. This event happening near Orlando is also complete with activities before the movie and food vendors for those who get hungry. This is a must for your things to do list!
3) Freddy vs Michael
When: Friday at 7 pm
Where: Gods and Monsters Vault 5421 (5421 International Drive)
Horror movie icons Freddy Krueger and Michael Myers are frightening but tonight they're being celebrated with a free event at Gods and Monsters with a free event you won't want to miss. Themed drinks, movies, and music are only a few things to expect from this gathering of horror movie geeks. There will also be a raffle held at 11:30 pm with great prizes to choose from.
4) Orlando Shakes Presents Richard II
When: Friday – Sunday, times vary
Where: 812 E Rollins St
Need a little dose of Shakespeare to liven up your weekend things to do list? Look no further than Orlando Shakes' production of Richard II. This play is part of Shakespeare's Fire and Reign series that chronicles the events of the Hundred Years' War and Wars of the Roses. Purchase your tickets online and enjoy the show going on all weekend!
5) Independent Bookstore Day
When: Saturday, all day
Where: Writer's Block Bookstore, Winter Park
If you have a local independent bookstore near Orlando that you shop at, Saturday is the day to celebrate them! Independent Bookstore Day celebrates local book stores and small businesses that help to enrich our communities with literacy and good books. Writer's Block Bookstore will be hosting a celebration and you should definitely include this on your things to do list for this weekend!
In Clermont and the Orlando area, there's always something going on! Make sure to check out as many events as you can and enjoy your weekend!