The Meaning Behind New Toyota Model Names
It's what's in a name that can make people remember and Toyota is one automotive brand that truly embodies this idea. Thinking of all the names that Toyota has branded their vehicles with makes you wonder how they came up with them and what they mean. You might know a few as part of your far-reaching trivia knowledge goes, but do you know them all?
Toyota of Clermont is here with a quick guide on the various new Toyota model names, what they mean, and a little of how they came to be.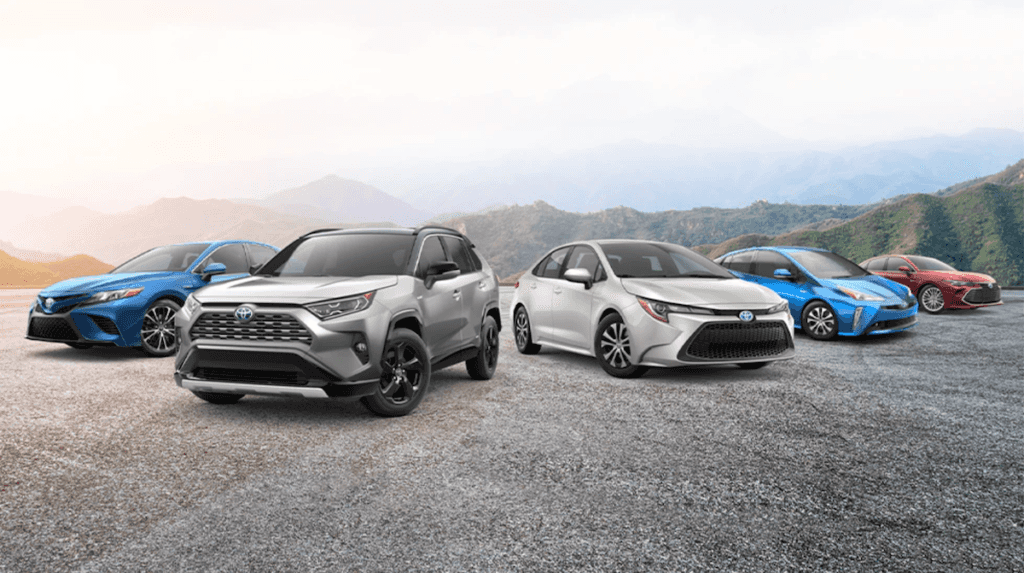 What's in a Name, Shakespeare?
Toyota's various monikers carry some incredible names with interesting (maybe even, tragic?) backstories.
Toyota Camry
One of Toyota's most recognizable and most sold world cars, the Clermont new Toyota Camry's name is derived from the Japanese word for crown. Toyota has had other models on its lineup at one point or another invoking the word crown. The Camry's name is such to suggest that it's royalty among the Toyota lineup.
Toyota Sequoia
If you've ever wandered through the redwood forest in California, you'd probably catch vibes of the larger than life Toyota SUV. The Sequoia is aptly named after the towering redwood trees of Sequoia National Forest.
Toyota RAV4
Despite the third generation Toyota RAV4 on sale in Mexico being the only time this new Toyota model ever had 4WD, the RAV4 gets its name as a acronym for Recreational Active Vehicle with 4WD.
Toyota Land Cruiser
The Toyota Land Cruiser has a fascinating history beginning as a Jeep clone bred for battlefield commuting and mountain climbing and it's named as such. The Clermont Land Cruiser name comes from the idea that you can traverse or cruise any land with the famous Toyota SUV.
Toyota Highlander
While you might think this Toyota model is named after a particular 80s movie franchise (it's not), the Clermont new Toyota Highlander is actually named after the Scottish Highlands.
Toyota Corolla
With a name originated from quite an unexpected place, the Toyota Corolla is unique and Toyota's best-selling model. It's name actually comes from the central portion of a flower bud or the area the petals surround. It's to describe the compact beauty of this Clermont new Toyota car.
Toyota Supra
While Latin might be a dead language, the Toyota Supra is no longer. In fact, the name comes from a Latin prefix that means above, to surpass, and go beyond. Makes sense for a car that was made to go fast.
Toyota 86
This new Toyota model's name is far more than a numerical reference. Well, it's actually a numerical reference, but that's not the point. The Toyota 86's name is derived from the model codes for the Corolla Levin and Sprinter Trueno. The Trueno was actually canonized by a famous anime and manga series called Initial D.
Toyota Tacoma
If you've ever ventured into the Pacific Northwest you likely paid a visit to the mountain that the new Toyota Tacoma is named after. The Clermont Toyota is named after Mt Rainier's other name, Tacoma.
Are you ready to check out these new Toyota models and more? Visit Toyota of Clermont today at 16851 State Road 50 and shop with us!