Should you invest in a used hybrid car?
When shopping for used cars here in Clermont, there are SO many options. The good news? That means you'll have a ton of cars to choose from so the chances of you finding the right one at the right price are high. The bad news? It can be a little overwhelming! How do you narrow your search? Luckily, Toyota of Clermont is here to help and today we're tackling an issue faced by drivers who want to go green – are used hybrid cars really a good investment?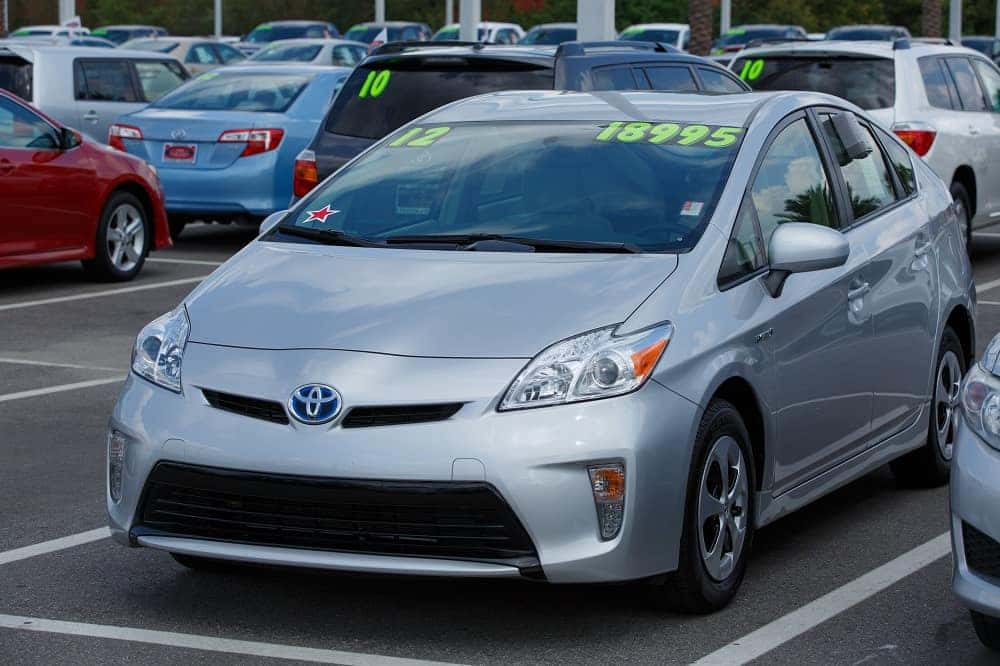 Is a used hybrid car a wise way to spend your money?
In short? Yes. Used hybrid cars like the used Toyota Prius here at Toyota of Clermont are a great investment. Hybrids bring a lot of perks to the table (and we'll go over all of them in a bit). However, some drivers find themselves hesitating a little when it's time to sign the dotted line and for one reason – the battery.
Hybrid batteries are very different than traditional batteries found in gasoline-powered cars. They're more durable and a lot more powerful; they need to be to be able to seamlessly integrated into a hybrid's system. However, they're also a lot more expensive. A normal battery will run you around $100-150 unless you decide to go with something special. Hybrid batteries, on the other hand, are closer to $2,000 to replace.
DON'T PANIC – the good news is that hybrid batteries only have to be replaced every ten years at the MINIMUM. That means you won't have to shell out for one very often and your car has a lot of years and miles ahead of it before you have to make the investment. However, it's definitely something to think about when shopping used hybrid cars. Here's what you should keep in mind – if the car is relatively new (say 3-4 years old) you won't need a new battery for quite some time still. If the car is a late model and closer to ten years of age, chances are you may need to replace the battery soon. Your best bet? Have a mechanic take a peek under the hood to see what's going on and when they think the battery will konk out on you.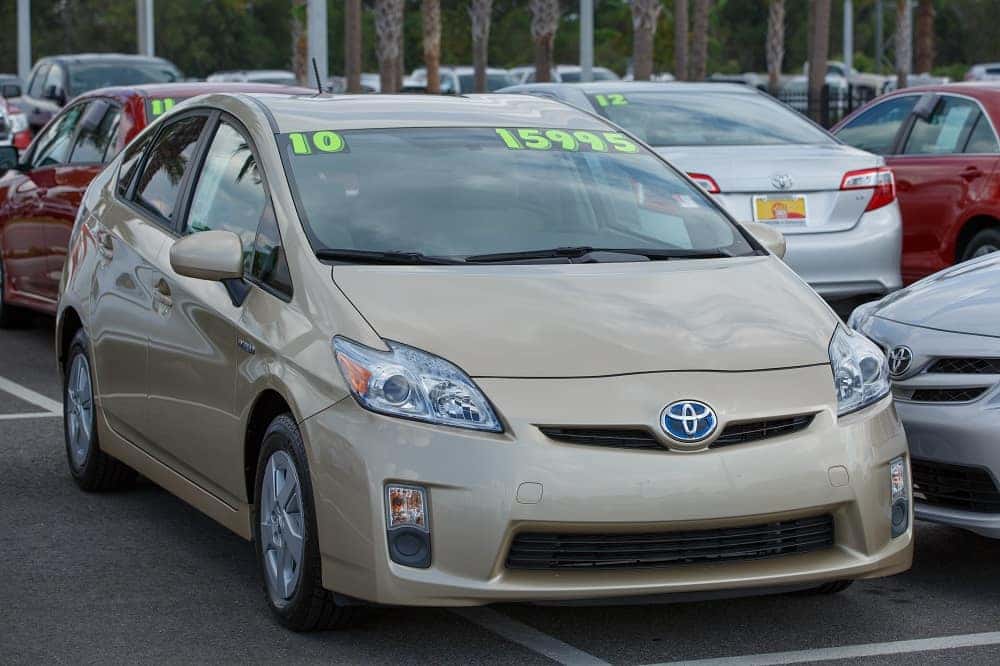 Toyota of Clermont explains the perks of these green used cars
So yes, used hybrid cars are a great investment, especially if you buy a Clermont Toyota hybrid! Here are some of the highlights that come with hybrid ownership:
Reduced fuel costs. These green cars get incredible fuel efficiency – for example, the Toyota Prius gets 54 mpg in the city and 50 mpg on the highway. Your stops at the pump will be few and far between.
Eco-friendly performance. You'll find it easy to go green when you're behind the wheel of one of these cars. They cut way, way down on emissions and also use less natural resources because they use less gas. You're doing your part for the planet just by pressing the start button.
Plus, you'll find the best of the best when it comes to technology, safety, AND style features. Why not shop today?
Test drive and and all of our used hybrid cars today – call Toyota of Clermont at (352) 404-7000!