Buying a Toyota of Clermont pickup truck: what you need to know
Having a truck has so many great benefits, other than being on call for when your friends need help moving. You can carry a lot of cargo, tow trailers, take it camping, go off-roading, and so much more. While the conveniences of a truck sound great, they are expensive vehicles and require plenty of research and budgeting to consider before signing on the dotted line. Toyota of Clermont is here to help make the pickup truck buying process easier with a great guide straight from our auto sales experts.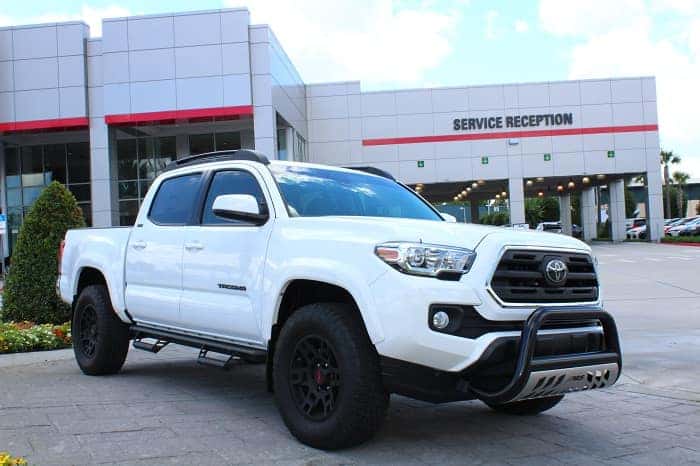 What to consider when buying a pickup truck
Buying a truck comes with several new possibilities for driving and utility, but it comes at a cost both on the price tag and gas mileage. Before you take the keys and drive off the lot, here are a few things to consider when buying a pickup truck:
Budget accordingly. While buying a midsize car or SUV is affordable, a pickup truck is an different animal. A typical Clermont Toyota Tundra has a starting MSRP of $31,320 and that's not including upgrades to towing capability or interior features. Trucks are great to have and drive but be prepared for a higher sticker price than your average vehicle.
What are you going to use it for? Buying a pickup truck to sit up high and have greater engine power seems like the clear option, but there are several Clermont SUV's that will get you those same features at a much lower price. Trucks are meant to be used for towing and hauling and should only be considered as a driving option if you plan on using them for those jobs.
Light, medium, or heavy duty. After you've decided on how much you plan on towing with your Clermont pickup truck, it's time to figure out what size you're going to need to get the job done. The Toyota Tundra has a max towing capacity of 10,100 pounds and several towing friendly features as well, but depending on what you're hauling you may need to upgrade to medium or heavy duty.
Engine to axle ratio. Choosing the right engine size for the job you need can be challenging because of all the options offered with pickup trucks. Diesel versus gasoline, V6 versus V8, better fuel economy versus more power. All are things to consider when buying a Clermont Toyota pickup truck and, depending on how you want to use the truck, these options can make a world of difference. The axle ratio will also play a big role in what you can tow and the amount of work your truck can do. The higher your axle ratio, the more you can tow, but it comes at the cost of fuel economy.
Trim and options. It seems like the combinations for pickup truck features is practically limitless and that seems even more true when you factor in trim and interior options. For the Clermont Toyota Tundra, the SR5, Limited, and Platinum trim options are all equipped with different towing capacities, fuel economy, engine sizes, and much more. Toyota Safety Sense P comes standard in these vehicles and interior features like a sunroof, leather seats, and dual climate control air conditioning are available options as well.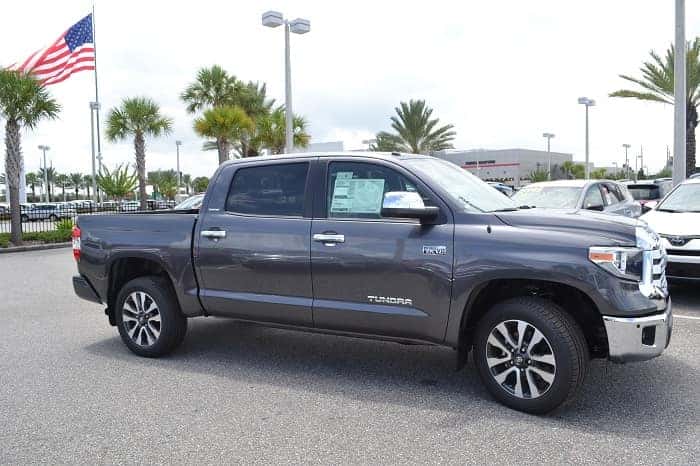 Check out our inventory at Toyota of Clermont 
Buying a pickup truck can seem like a lot, but thankfully our auto sales and service experts at Toyota of Clermont are here to help! We can answer any questions you have if you're looking to purchase a Toyota Tacoma or Tundra and get you in the driver's seat for an affordable price. Visit us at 16851 State Road 50 or give us a call at (352) 404 – 7000 to schedule an appointment.