New Toyota SUV coming to European market
When you want options for your next ride, you should shop Toyota. After all, the brand is pretty well known for having a lot of options – whether you want a sedan, SUV, truck, van, hatchback, sports car, hybrid, or coupe, there's something for you in the Toyota lineup. And we just got word that yet another model is being thrown into the mix – in Europe, at least. The 2022 Toyota Yaris Cross will be joining the family and Toyota of Clermont has the details on what this innovative new Toyota SUV will have to offer when it hits dealerships.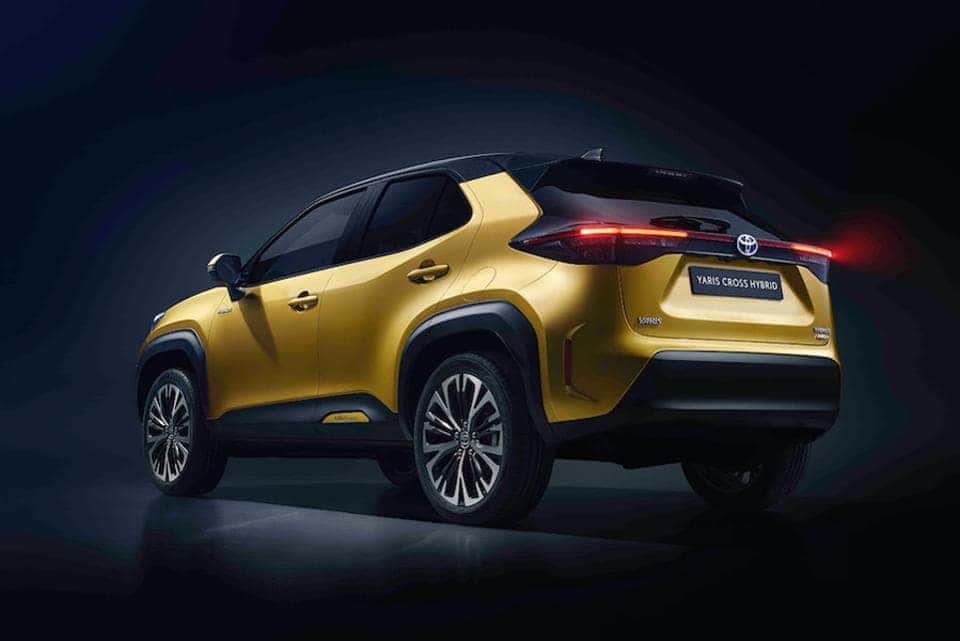 Get to know the 2022 Toyota Yaris Cross
The 2022 Toyota Yaris Cross is sort of a "big brother" to the original Clermont Toyota Yaris – it's more spacious and has different performance features, but it does share some similarities. Let's take a look at the info we've got on this brand-new Toyota compact SUV!
It won't be available in the US. The 2022 Toyota Yaris Cross will only be up for grabs in Japan this fall (of 2020) and Europe at some point next summer (2021). We won't see it stateside, probably because we have the Toyota C-HR in our lineup at Toyota of Clermont.
The new Toyota Yaris Cross was supposed to be debuted at the Geneva Motor Show way back in the beginning of March, but COVID-19 obviously threw a wrench in that. That's why Toyota decided to unveil the new Toyota SUV on their website last week instead.
The Toyota Yaris Cross has some similarities to the Toyota Yaris, as noted, but it definitely differs when it comes to performance. While it sits on an Clermont Toyota Yaris wheelbase, it's taller, more spacious inside, and has longer overhangs to overall just be a bigger and more SUV-like vehicle that its predecessor.
It'll also offer a hybrid model, something the current Toyota Yaris doesn't. The Cross will come with a 1.5L 3-cylinder engine under the hood, optional all-wheel drive or front-wheel drive, and the choice of CVT or a six-speed manual transmission.
When it comes to appearance, the interior of the Toyota Yaris Cross does share some similarities with the original model. However, as noted it's more spacious and will offer both Apple CarPlay and Android Auto via its large touchscreen interface in the dash.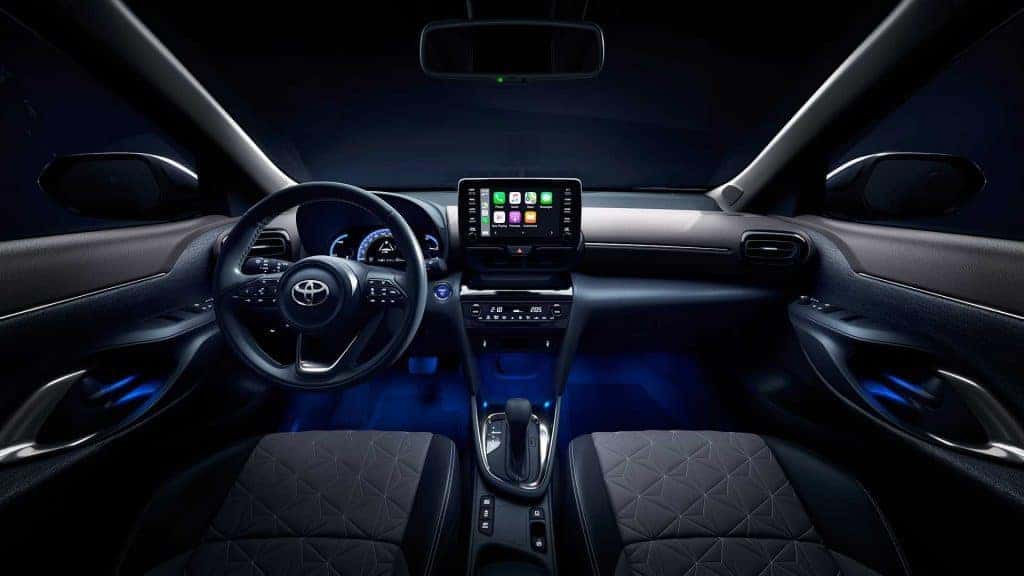 How about the exterior? This new Toyota trends more toward the design of the Clermont Toyota C-HR than the Toyota Yaris. It boasts angular design elements, a two-toned paint scheme, edgy new taillights and headlights, black wheel arch surrounds, and more. It's more aggressive, and also more sophisticated than its sibling.
See how the Clermont Toyota C-HR stacks up today
We won't see this new Toyota SUV at Toyota of Clermont (like, ever) but if you like the look of it, get behind the wheel of the Toyota C-HR to see if it fits your needs! You can schedule a test drive today at (352) 404-7000, or stop by and see us at 16851 State Road 50, just west of the Florida Turnpike.