Get answers to these 5 common car care questions
When it comes to car care, are you a bit baffled by what goes on under the hood? You're not the only one. Plenty of people are unnerved by the inner workings of their car and would prefer to pass the keys off to someone more experienced. However, even that can be anxiety-inducing – how do you know if they're really on your side and are going to give you the best advice AND pricing to keep your car in the best shape? Toyota of Clermont wants to help by educating you when it comes to what's under the hood. We've answered five common car care questions and you can explore the information below.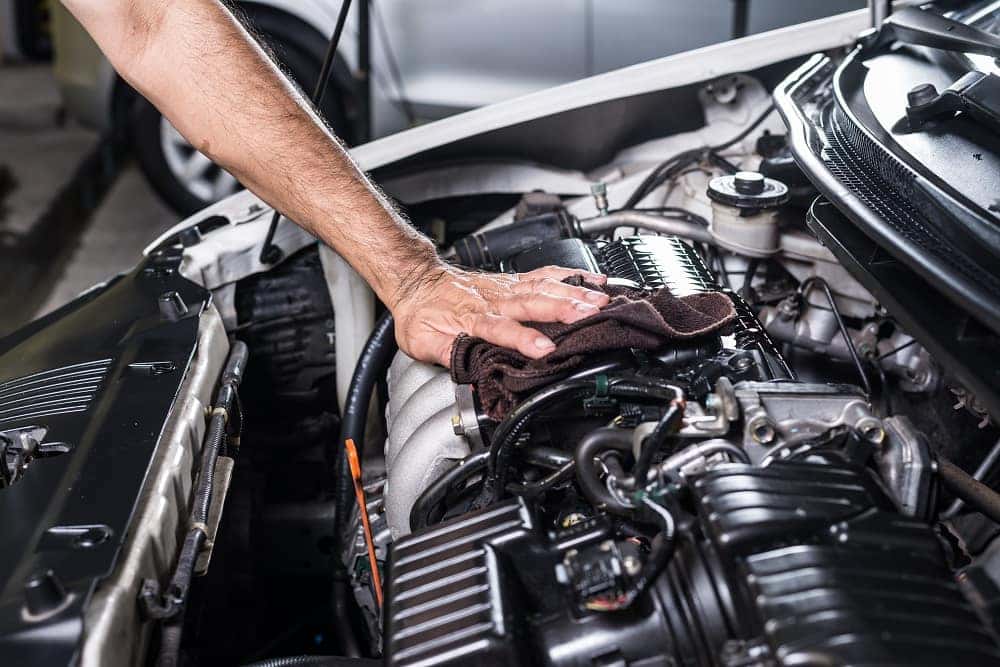 What do you want to know about car care?
Question #1: Can I switch from conventional oil to synthetic? What about synthetic to conventional? 
Yes – most of the time. Some drivers like to use conventional oil because it's what they're accustomed to and because it's cheaper than synthetic (but doesn't last as long). Other drivers lean toward synthetic because it burns cleaner, lasts longer, and some swear it even improves performance. You can choose whichever you like as long as your car doesn't call for a specific type of motor oil. Ask our car care experts – some cars HAVE to use synthetic oil and using conventional could damage them.
Question #2: Should I pay more attention to my owner's manual, my technician, or my instrument panel when it comes to routine car service? 
You should always pay the most attention to your instrument panel in your car. The warning lights illuminate for a reason, after all. Next, listen to your car care technician. When they're working on your car at Toyota of Clermont, they'll do a multi-point inspection to look for any other issues and can advise you as to which services you need and when. Finally, use your owner's manual as a backup reference for a car care schedule.
Question #3: Are winter tires really necessary? 
Not all the time, but sometimes, yes. If you're a resident in the southern United States, chances are your all-weather tires will suit you just fine throughout the winter. If you live in a colder climate that sees heavy snow, extreme cold, and lots of ice, then you need to schedule a car care appointment to change out your tires. Winter tires are better suited to extreme cold and are more pliable in these conditions, giving them better traction.
Question #4: Do I have to replace my timing belt? 
YES. There's no getting around it – we know that it's expensive, but it's totally necessary. Your timing belt ensures that everything is running smoothly under the hood and if it gives out, you could face a whole host of other issues. Additionally, did you know that if it breaks while the car is in motion, it can damage other parts of your engine? Visit Toyota of Clermont for this car care appointment today.
Question #5: Will using premium gasoline improve my fuel efficiency? 
Nope. This is a common myth. Using premium gasoline won't improve any aspect of your car's performance. In fact, you only need it if your car specifically calls for it. Save yourself some money at the pump!
Schedule your car's service at Toyota of Clermont
Have more car care questions? Think it's time to schedule service for your ride? Call Toyota of Clermont today at (352) 404-7001.