Deodorizing your car: a how to guide from Toyota of Clermont
There's nothing more annoying to you and your passengers than sitting in the driver's seat of your car and smelling something that's a little on the sour or smelly side. While interior car smells are largely harmless to Clermont Toyota drivers, they can get pretty irritating over time. If your nose is picking up on something a little odd in your vehicle, don't panic and take it to the wash! Deodorizing your car is easy and with a little elbow grease and some investigative work, you can get your car smelling like you just drove it off the lot. Check out this guide from Toyota of Clermont and get your car smelling fresh in no time!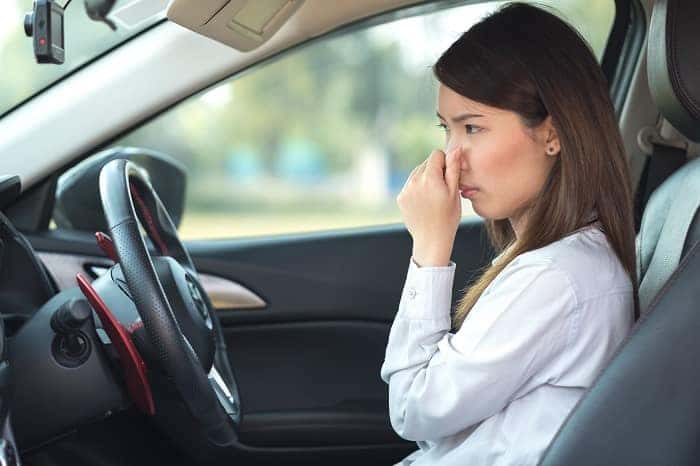 Step 1) Investigate for the source of the smell.
If you've started to notice a smell in your car interior there's likely a source of it. Eating more frequently in your Clermont Toyota vehicle can lead to spills and there could always be a lost fry or two between your seats. Keeping your clothes in your car can also be a cause of smells in your car's interior. To begin deodorizing your car, find the source of the smell.
Step 2) Throw away all trash.
Trash can be an obvious source of the smell and if you have a lot in your door pockets or under the seats, it's time to start cleaning. Get a trash bag and remove items like food wrappers, paper, gum wrappers, water bottles, and anything else that may be causing the smell.
Step 3) Vacuum the interior.
Now that you've taken care of the larger pieces of trash, it's time to break out the good old vacuum. To deodorize your car effectively, make sure to deep vacuum your floor mats, seats, and Clermont Toyota car carpets.
Step 4) Use carpet stain remover.
Spill stains in carpet are a likely source for smells that require a little more elbow grease to get rid of. Before using stain remover to deodorize your car, make sure to test it on a small stain area and dilute it with water. Use this on several stain spots in your vehicle to not only look nice but smell nice as well.
Step 5) Wipe-down all other surface.
Your dashboard and door touchpoints can collect dust over time that could contribute to your vehicle's odor. Use surface specific cleaner and wipe down all surfaces to deodorize your car and give your interior a new and clean shine.
Step 6) Use various odor absorbing materials.
If the odor in your Clermont Toyota car persists after applying these various cleaning methods, it's time to get creative. Use substances like AC cleaner, baking soda, dryer sheets, pet deodorizer, white vinegar, and more to deodorize your car.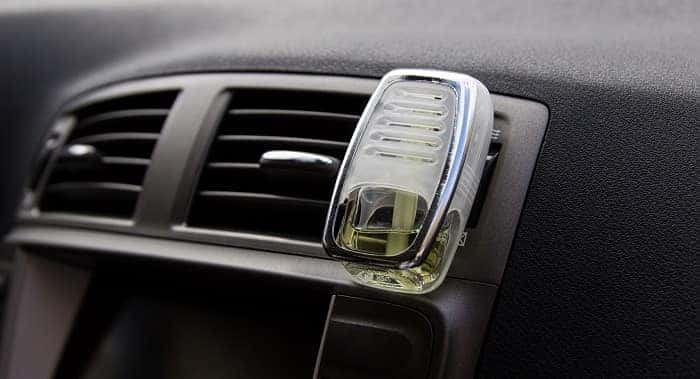 Still can't get that pesky smell out of your car? Not to worry, Toyota of Clermont has your back! Give us a call at (352) 404 – 7000 and our expert auto service staff will be happy to help you out!