Carpet floor mats vs all-weather: A quick guide
When you buy a new car – or a car that's at least new to you – one of the things to consider if whether or not you should buy floor mats. Here at Toyota of Clermont, we have a great selection of different options available in our Toyota parts store and we can help you choose the right ones for your drive time needs. But if you're buying aftermarket or buying them from somewhere else, it's good to have some basic knowledge about which ones you should install in your ride. Check out this quick guide to floor mats from the experts at our Clermont Toyota parts store.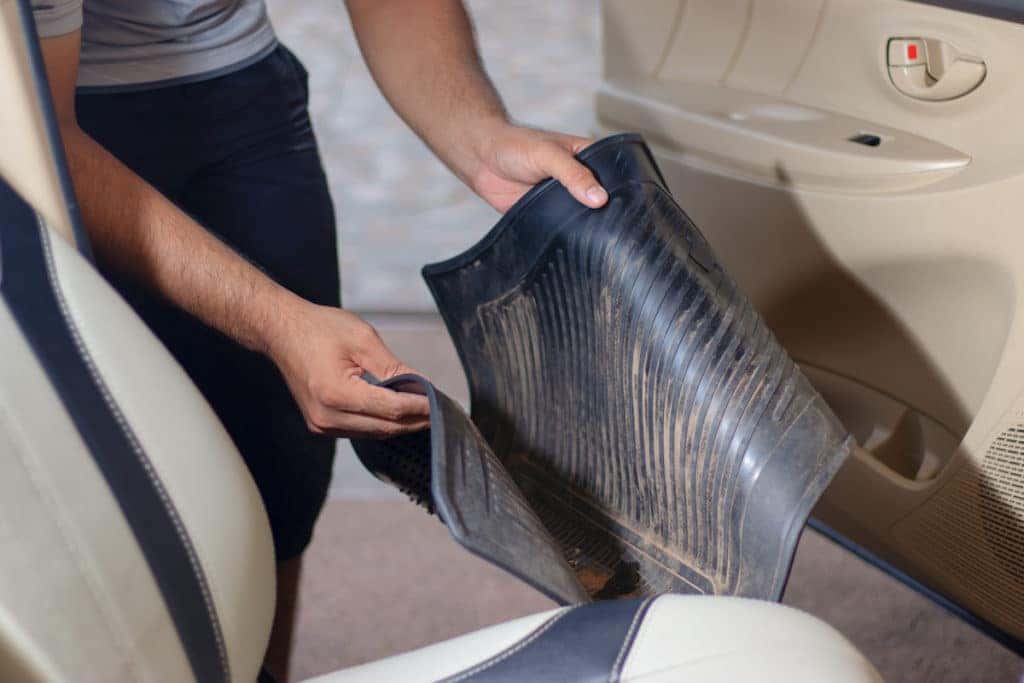 Why do you need floor mats in your car?
First of all, the question we hear all the time: Are floor mats REALLY necessary? Our answer? Yes. Whether you buy them from us at the Toyota of Clermont parts store or get them somewhere else, they're a necessity for your new ride. Here's why:
They protect the floor. Remember, you're going to be driving your car, not just staring at it in the driveway. This means that crumbs, dirt, mud, coffee, and other spills and messes will inevitably happen, all of which can do a number to your interior if it's not protected. Floor mats will keep your car clean, keep your resale value high, and help ensure that you don't have to detail it every single day.
They're an easy and affordable way to customize. It can cost money and take a lot of time to customize your ride, but floor mats are a simple and affordable way to add some individual style to your car without having to invest a lot of time or money.
Should you buy carpet or all-weather floor mats?
So, should you stick with carpet mats or spring for all-weather floor mats? Toyota of Clermont's parts experts are here with answers.
Carpet mats definitely have their advantages. At face value, they're cheaper than all-weather mats so if you're sticking to a budget, you're covered. And if you shop for them at Toyota of Clermont, you'll have a ton of options and variety to choose from. Carpet mats are typically made from tough fabric (like Berber) so they're pretty durable, and they're easily customizable as they come in a variety of sizes, colors, and materials.
All-weather floor mats, on the other hand, are more expensive than carpet mats, but they last a lot longer and offer a lot more durability. These special floor mats are made from water-resistant materials and they're laser cut to have special grooves that catch dirt, liquids, and anything else that might destroy your car's interior. Plus, they're super easy to clean – all you have to do is shake or even rinse them out and voila.
Still not sure which floor mats are right for your new Clermont Toyota? Call us today! Toyota of Clermont's parts store is open seven days a week at (352) 404-7001. You can also stop by 16851 State Road 50 just west of the Florida Turnpike to see all of your options in person!