5 ways to prepare your car for driving in the rain
While Florida is known around the country as the "Sunshine State", we definitely get our fair share of rain, especially in the summer. Anyone who lives here knows that we're prone to heavy afternoon thunderstorms throughout the summer season that can lead to downpours, heavy winds, lightning, and more. Not only that, we're at risk for hurricanes from May to November. Basically, if you're a resident of the Sunshine State, you need to have your car ready for driving in the rain. Toyota of Clermont is here with 5 tips from our Toyota service center techs to help you get your car prepped for wet weather.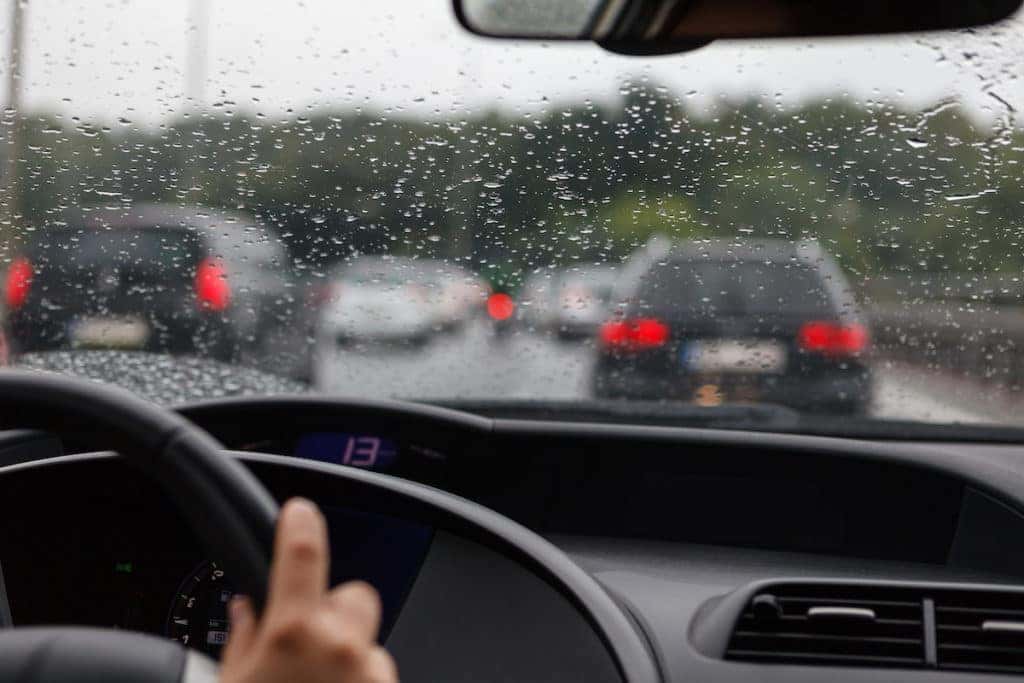 Prep for driving in the rain with these simple auto service appointments
Tip #1: Get routine brake service as scheduled. 
You always want full stopping power on your side when driving, but even more so when you're driving in the rain. Slippery roads and the possibility of sudden stops mean you need your brakes to be in top-notch condition. Let our Clermont auto service techs put you on a brake service schedule so you can ensure your entire braking system is always where it needs to be.
Tip #2: Don't forget to regularly check your tires. 
Your tires are what comes in contact with wet roads, so you need them to provide as much grip as possible. Regularly inspect them for any damage (like blisters, sidewall separation, punctures, etc.) and make sure they're always properly inflated to the right PSI (this information can be found in your owner's manual). You should also routinely check that the tread level is high enough and if it's too low to allow for proper traction, replace your tires to avoid skidding out and losing control of your vehicle.
Tip #3: Make sure your defroster is working. 
When combined with heat and humidity, driving in the rain can cause some seriously foggy windows. The best way to combat the lack of visibility is to run the defroster – make sure yours is working so you have a clear view out of the front of your car AND the back.
Tip #4: Replace your windshield wipers as necessary. 
Your wiper blades are another imperative part of your visibility when you're driving in the rain. If they're making chattering or squeaking noises, leaving streaks on the glass, or simply smearing water around instead of clearing your windshield properly, it's time for a new set. Our Toyota of Clermont parts store can help you choose the right set and even assist in installing them to get you back out on the road.
Tip #5: Make sure your headlights are shining bright. 
Even if you're driving in the rain in the daytime, you still need to turn your headlights on… and this means you want them shining brightly. If your headlights are dull or you have a burnt out bulb, it's time to visit our Clermont auto service center and have our techs take a look.
Toyota of Clermont can help you beat the wet weather
Need to schedule auto service or buy parts and accessories to prep your car for driving in the rain? Call Toyota of Clermont today at (352) 404-7001.