What's in your roadside emergency kit?
Do you have a roadside emergency kit in your car? If you do, what's in it? While you can typically buy these kits prepackaged, they usually don't have all the ins and outs you need to face an emergency out on the road. However, Toyota of Clermont is here to help! Our parts store at our dealership is stocked with all sorts of supplies that can come in handy when life throws the unexpected at you, and we've also compiled a list of all the necessary elements you'd want in a roadside emergency kit so you can build your own. Check out what our Clermont auto service techs recommend having on hand.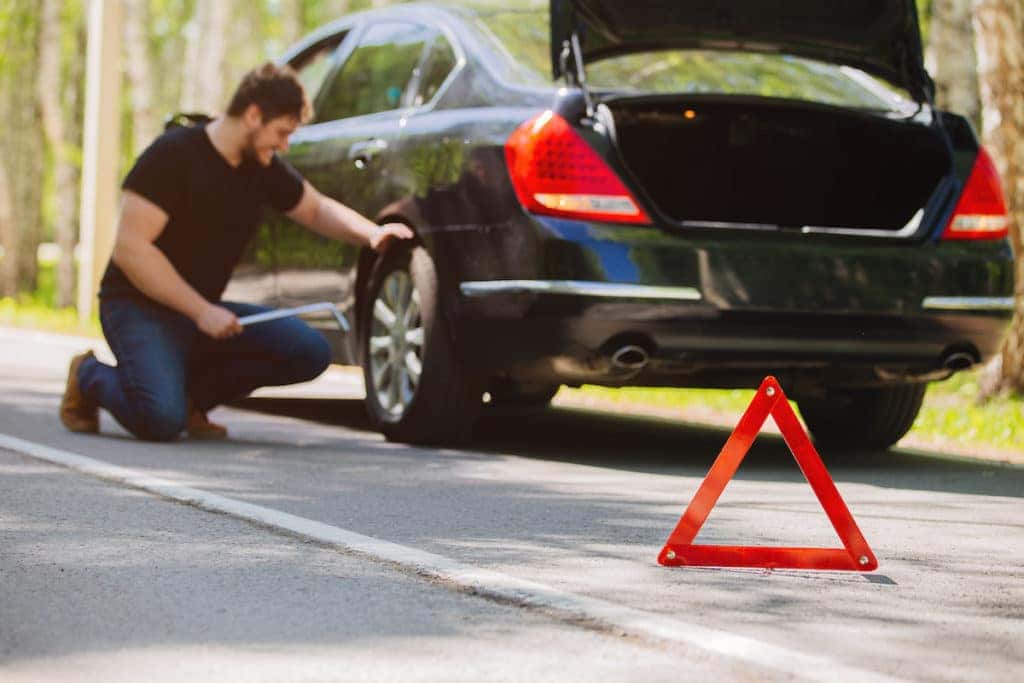 Build your own basic roadside emergency kit
To build a basic roadside emergency kit, we suggest you include the following items:
A fully inflated spare tire – be sure to consistently check the spare for damage and inflation levels – as well as a tire jack and a lug wrench. This makes it easy to handle flat tires and blowouts.
Jumper cables in case your battery goes dead
Paper towels or rags to clean up messes fast
A flashlight with extra batteries in case you need to deal with an emergency at night
Road flares, glow sticks, or reflective signs so you can draw attention to your vehicle and avoid being hit by other drivers
A non-explosive can of Fix-a-Flat as a backup to the spare tire
A small first aid kit with all the basics you need to deal with minor injuries when you're out on the road
A cell phone charger so you can always keep your devices charged up on the go
A basic tool kit with duct tape OR a multi-purpose tool and a roll of duct tape
Bottled water (be sure to rotate it out frequently) and non-perishable snacks, like nuts or granola
An extra umbrella and a rain poncho (especially during Florida summers)
And if you live in areas prone to cold weather, be sure to pack seasonal supplies. This means including items like a small foldable shovel, blankets, a bag of kitty litter (for traction on ice), an ice scraper, and an extra pair of gloves and a hat.
Shop supplies for your kit at Toyota of Clermont
If you REALLY want to take preparation up a level, here are a few other things our Clermont Toyota service techs recommend packing in your roadside emergency kit:
Extra oil, coolant, and wiper fluid
Spare fuses and lightbulbs so you can make quick repairs out on the road
Tow ropes or straps
Paper maps in case your navigation or GPS conks out
An empty gas can
A portable air pump for your tires
A portable battery charger for a dead battery
A car escape tool (it has a seatbelt cutter on one end and a window breaker on the other), which you should keep in your glovebox for easy access
Want more tips on how to build a roadside emergency kit, or want to shop supplies at Toyota of Clermont's parts store? Stop by and see us today! We're open seven days a week at 16851 State Road 50, just off the Florida Turnpike.