Toyota's Unique TRD Car Paint Colors
They say the clothes make the person. Whether you believe that or not, we can definitely say that paint can often make all the difference when it comes to a car's style. Think about it! The first thing you see on a vehicle is the body and the paint. The unique ways the shades and hues reflect light, sinch the front end and sides, and makes certain elements on the exterior just pop. Okay, maybe we're getting a little too into it right now. But, we just really enjoy a good paint job and Toyota has quite a few unique options on its color palette.
If you're looking for Toyota's peak creativity when it comes to car paint, look no further than the TRD SUVs and trucks. Here at Toyota of Clermont, we love watching paint dry and we're cataloging some of the most unique paint colors Toyota has ever done. Grab a brush and let's dive in!
Can You Paint with All the Car Paint Colors of Toyota?
Like we said, Toyota has quite a few unique color options to choose from when it comes to your car paint. Not knocking the colors of the lineup, they're excellent. But something about the TRD models just makes Toyota designers be extra and we're here for it! Here are a few of the incredibly cool colors Toyota has used:
Electric Lime Metallic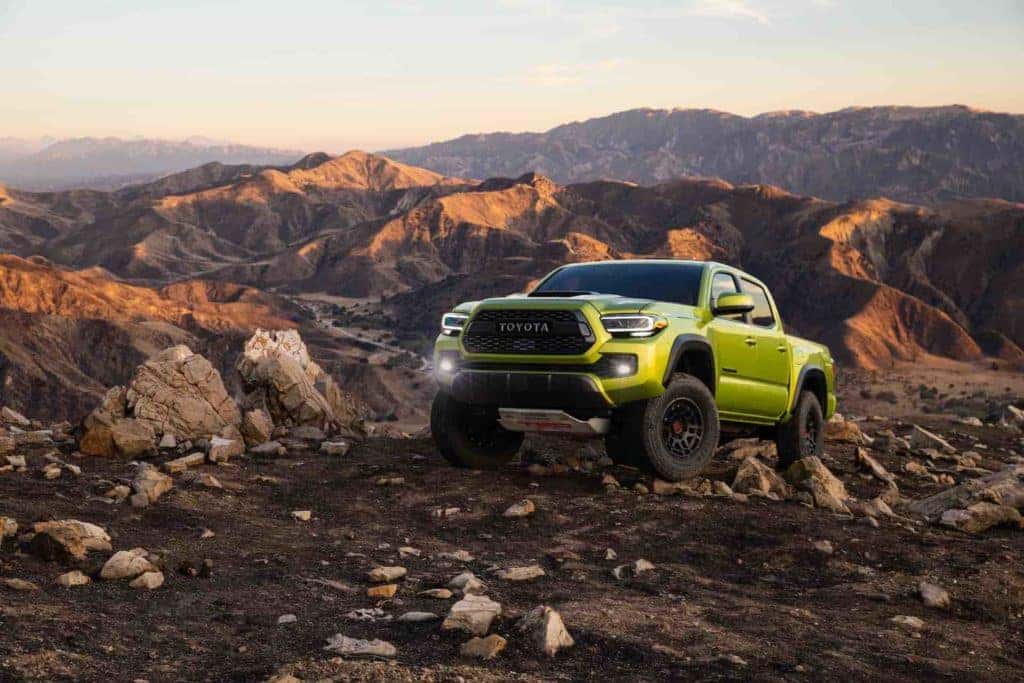 Anything with "electric" and "lime" in it means it's going to be cool. The 2022 model year for the Toyota Tacoma didn't mark a huge refresh or design overhaul. But, fans of the Clermont truck were clamoring for news about the new TRD exclusive color. And news they got! Electric Lime Metallic is the upcoming 2022 Toyota Tacoma car paint color and it's striking, bold, and eye-catching.
Inferno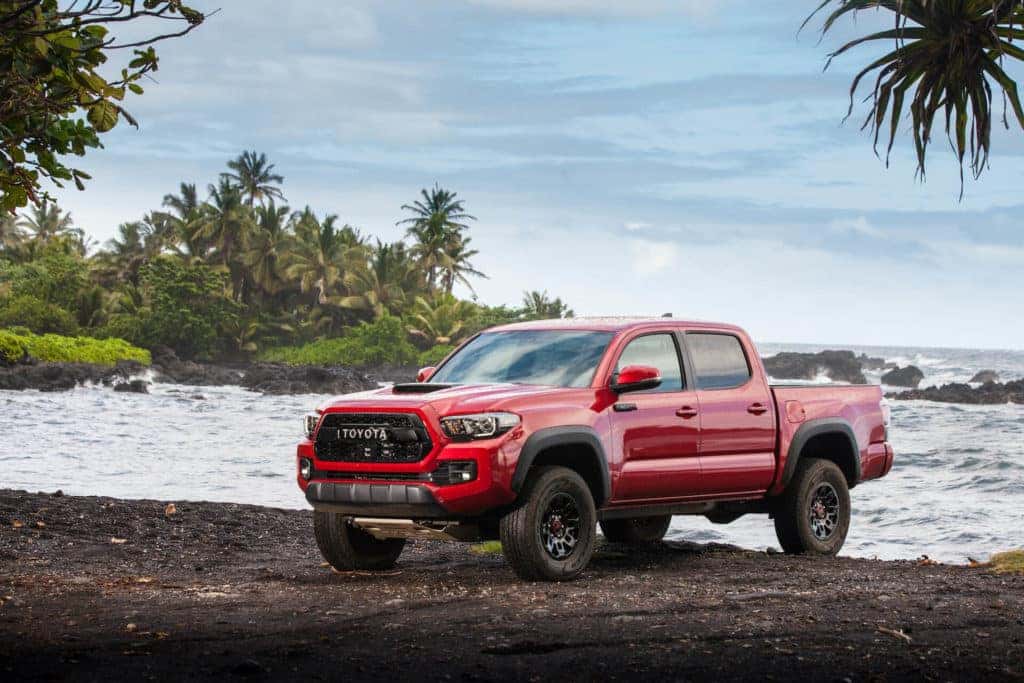 Named akin to the Divine Comedy itself, Inferno was unique to the TRD trims of the 2015 – 2018 model years. This Clermont car paint color wasn't quite red and wasn't quite orange either. If anything it looked like a fiery red shade (because it's straight fire). If we could write fire emojis here, we would.
Army Green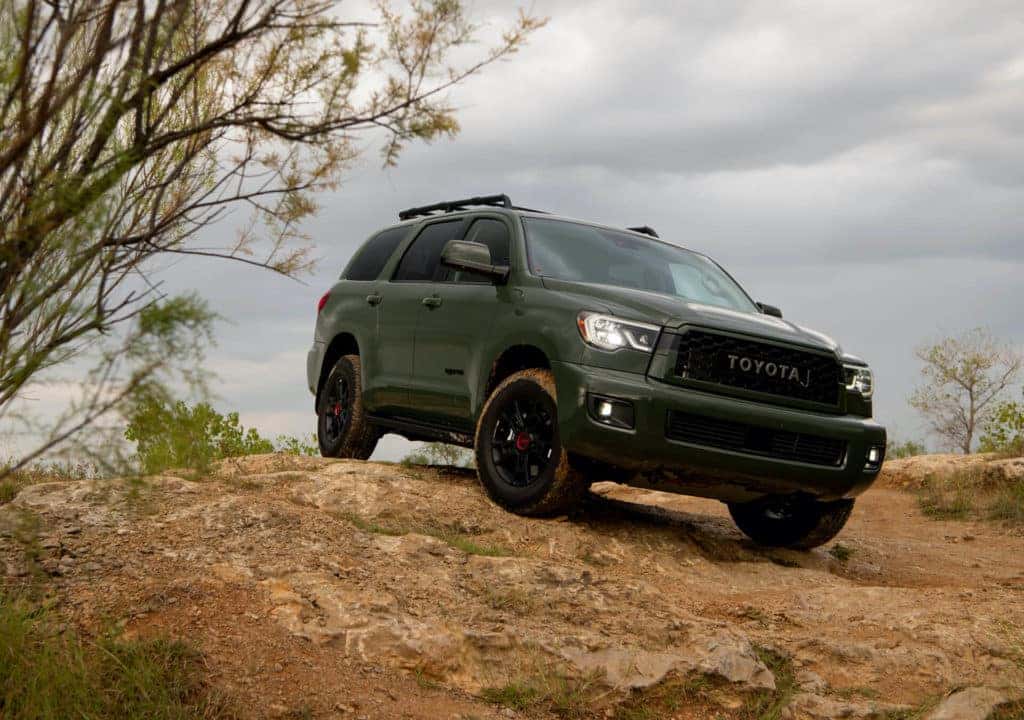 It's not often you see a vehicle in green or any variation thereof. But, when you do, you've got to admit it's ultra cool. Army green was available starting in the 2020 model year and it was highly desired. Some would-be drivers were stuck on waitlists for months to get this rough and tough car paint color on their Clermont TRD model. Tough to buy and tough on the vibes.
Voodoo Blue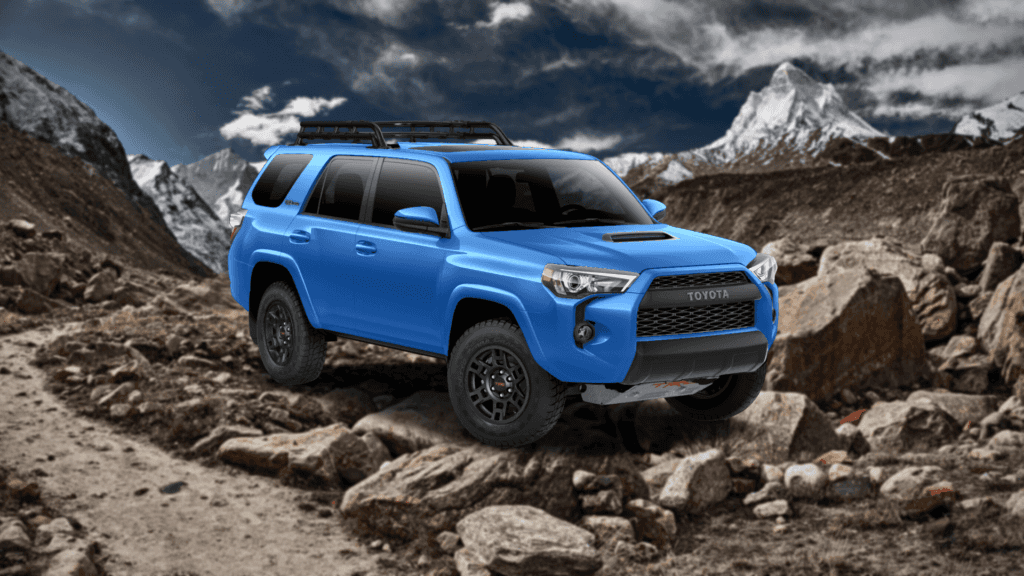 Making its way to the lineup back in 2019, the Voodoo Blue paint color was definitely blue. Like Elvis Presley "Blue Christmas" blue. As far as Clermont TRD car paint colors go, this one is truly unique and definitely catches eyes wherever it goes.
Cement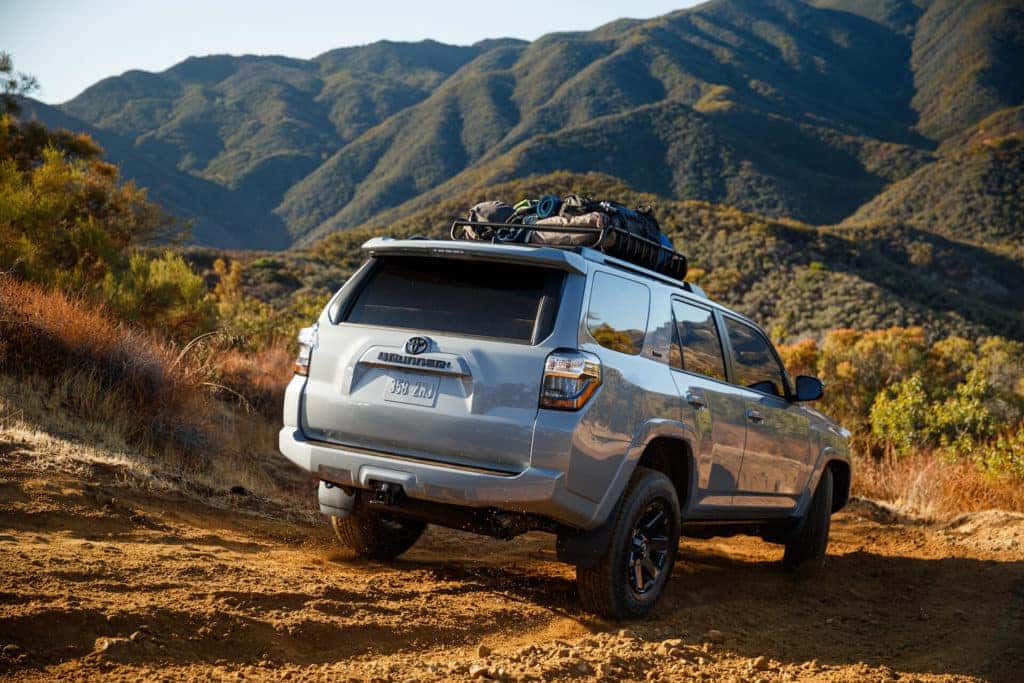 In keeping car colors gray-t (get it?), cement buffs the lineup with more toughness and classic styling. Gray is always a safe bet color to go with when it comes to your Clermont car paint color. But cement is just something special.
Ready to get into a unique Toyota model today? Visit Toyota of Clermont at 16851 State Road 50!