Toyota Crowned No. 1 in Industry for "World's Most Admired Company"
Toyota of Clermont is proud to announce that on January 19th of this year Toyota made it onto the list of "World's Most Admired Companies" once again. The list put together by Fortune is known throughout the corporate world as the pseudo report card for large companies. The list is derived from industry peer ratings from senior executives, directors, and industry analysts as well as company surveys.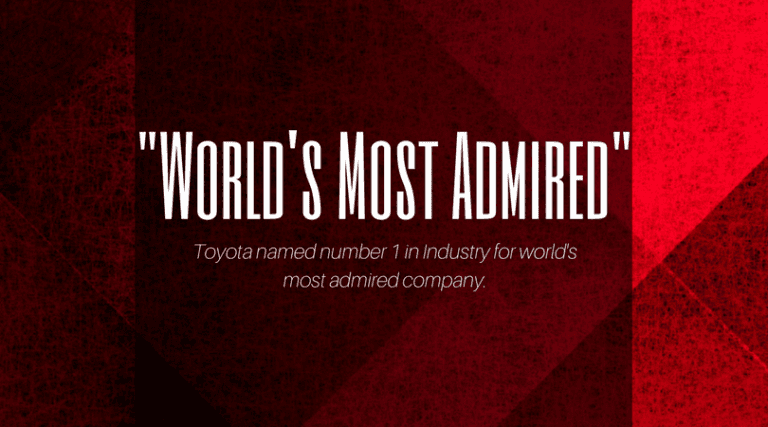 CEO of Toyota Motor North America, Jim Lentz, was incredibly humbled to have made it on the list for the fourth year in a row. Lentz stated, "this ranking acknowledges the many success of our global team who are committed to advancing sustainable, next-generation mobility for our customers." With this incredible announcement, our Clermont dealership thought we should take a moment and highlight the main reasons driving Toyota is the right choice!
The 4 best parts of being a Toyota car owner
Quality cars for quality prices
At Toyota of Clermont, we take pride in our new and used car inventories. All of our Toyota cars are composed of the highest quality materials and are put through extensive safety and performance checks. Our main goal is to give you a ride that lasts. It's been found that over 80% of Toyota's sold twenty years ago are still on the road today. Toyota cars are consistently placed at the top of the industry with high rankings by credible sources like JD Powers and Kelly Blue Book. Not to mention, all of our vehicles are on the market for affordable prices.
State-of-the-art safety features
Safety is our main concern when it comes to cars. That's why our Clermont dealership provides you with the latest in safe driving technology, the Toyota Safety Sense system. You benefit from lane departure alert, a pre-collision system with pedestrian detection, dynamic radar cruise control, and automatic high beams with this system. Plus, you'll have peace of mind when driving the most precious of cargo.
Wide selection of green cars
We're always striving to make our world a little greener. That's why we have a wide variety of hybrid Toyota cars up for grabs at our dealership. You can get behind the wheel of your favorite gasoline-powered car's hybrid model for a great price at any time. Plus, we're working on getting the latest in hydrogen fuel cell driving, the 2018 Toyota Mirai into our lot.
Predominantly American made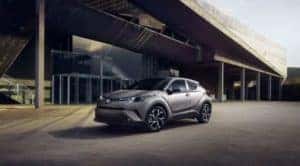 There are a lot of misconceptions that Toyota cars are made only in Japan. While Toyota is a Japanese-based company, it ranks high up in the amount of American- made cars and automotive components compared to the majority of its competitors.  The American made components of Toyota models usually surpasses the number other domestic brands can claim.
Find the perfect Clermont Toyota for you                                            
And the list goes on! Get yourself behind the wheel of an affordable and credible car at Toyota of Clermont. We have a wide selection of Toyota models to suit your driving needs. Call and schedule your test drive today at (352) 404-7000. We're located just off the Florida Turnpike at 16851 State Road 50. See you soon!