Essential Tips for Preventing Car Theft
The holidays are a joyous time of the year. Lights adorn houses and streets, people are out in full force to secure the perfect gift, and happiness is in the air (along with the scent of cookies and baked goods). All in all, the holiday season is really great But, it's also a time that you, as a driver and vehicle owner, need to be careful. During the holiday season, theft is a very common occurrence that we often forget to stay diligent about. With many expensive items in your vehicle plus expensive parts on your vehicle itself, car theft becomes a more real possibility with each outing you go on.
While we don't want this to deter you from enjoying this happy season, we at Toyota of Clermont believe that being prepared is important and will keep your vehicle and belongings safe. Check out our tips and tricks for preventing car theft this holiday season!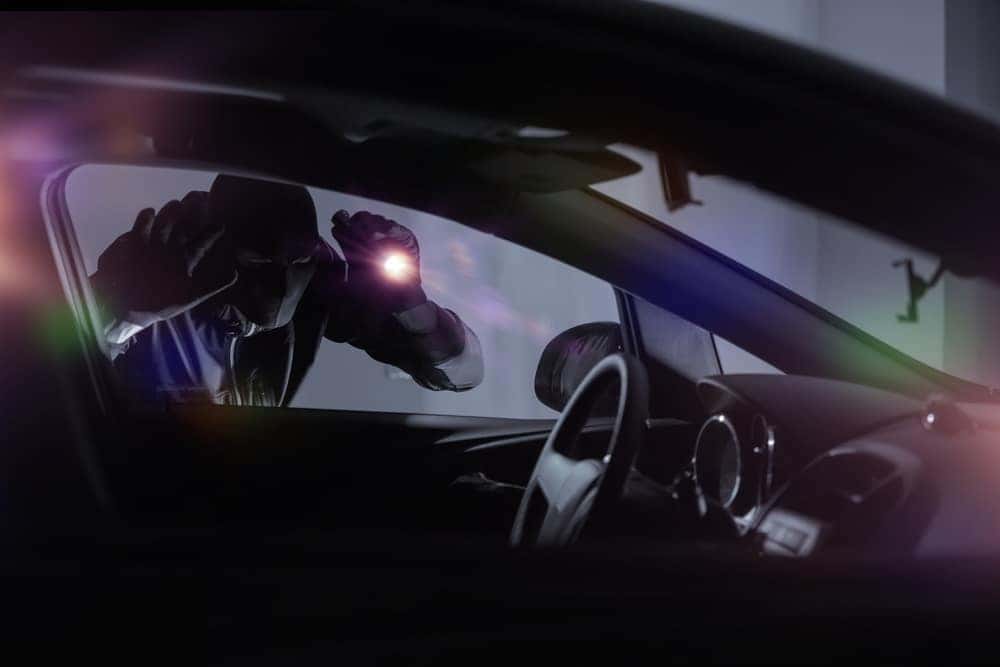 Preventing Car Theft is Easier Than You'd Think
The holiday season is the prime time for car theft. Think about it, you're out and about, traveling to different places more frequently. Plus, you're loading your vehicle with a variety of different and expensive products that are just ripe for the taking. Add that with the fact that so many others will be following your lead and you have the perfect scenario for committing theft. Luckily, there a number of measures you can take to ensure that your Clermont Toyota ride and belongings remain yours during the holidays.
ALWAYS Lock Your Car
Whether you're driving or you're parked in a parking lot checking out your newly purchased gifts, you should lock your doors. This is your first line of defense against thieves looking to nab your vehicle or your purchases. You should especially make sure to lock your vehicle before you leave it to go into a store. Leaving your belongings and Clermont Toyota vehicle unattended is risky as it is, but it's even riskier if you don't lock your vehicle's doors.
Install Anti-Theft Devices
One of the best ways to prevent car theft is to install devices aimed at preventing theft. Apart from your vehicle's included locks, you can install steering wheel locks, locks for your Clermont Toyota's wheels, additional vehicle alarms, GPS tracking, and more. These devices vary in price and function so you can customize your vehicle's security system.
Hide Your Belongings
Apart from actual car theft, there's also the threat that your personal belongings and holiday presents could be stolen if left in your vehicle. Instead of carrying everything to each store you visit, put your belongings and cargo in a concealed place. This will deter thieves by giving the impression that your vehicle is empty.
Consider the Vehicle You Drive
Car thieves often like to target older vehicles and there are several reasons why. Older Clermont Toyota vehicles are often engineered with less security and are, therefor, easier to steal. They're often constructed with rarer materials than modern vehicles and can be sold at a higher price when taken to a chop shop. If you drive a vehicle from the year 2000 or older, you may want to consider using additional security measures to prevent car theft.
Have questions on how you can prevent car theft or want to shop for security devices? Visit Toyota of Clermont online and in-store at 16851 State Road 50 today!