Essential Tips for Picking the Right Car Seat
As a parent you want the best for your kids and you always want them to be as safe as possible in every situation. Especially when it comes to riding in the back seat. Driving is a common thing that most of us do every single day, but we often forget just how unsafe driving really is. You're commuting at high speeds in a machine made of metal and you have to depend on other people and yourself to make the right decision(s) to stay safe while on the road. It can be pretty nerve-wracking driving alone, but add your child to the equation and the situation becomes even more dire. That's where car seats come in. These devices keep your child contained and safe while you're on the road and are required when traveling with a child.
But, like with most things, there are numerous options to choose from when selecting your child's seat and you'll likely feel lost shopping for one. Lucky for you, Toyota of Clermont is here to help you become a professional car seat shopper with these essential tips.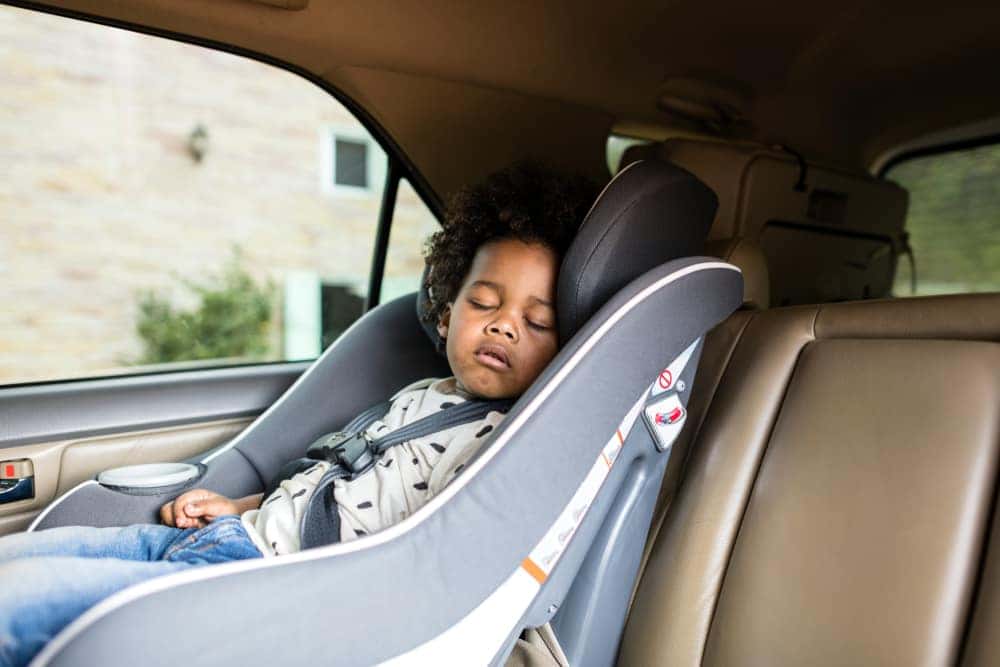 Follow these Tips to Pick the Right Car Seat
1) Choose the Right Seat Type
Car seats can be categorized by general shape and type. These types are meant for different age and weight ranges are your child gets older and heavier. Rear facing Clermont Toyota car seats are typically reserved for smaller children like newborns and one year olds. Rear-facing/Forward-facing are used in the transition phase from a one year old to a two or even three year old toddler. Then booster seats are used until your child can sit normally in the back seat without needing an additional sear.
2) Before You Buy, Familiarize Yourself with the Seat's Features and Parts
Every Clermont Toyota car seat comes equipped with essential parts like adjustable straps and anchors to hold into the seat. But, there might be additional features you might want included with your seat. Make sure to research and see which additional features you'd like for your child's car seat. At Toyota of Clermont, we advise against installing aftermarket parts to your child's seat as they can affect the integrity of the seat.
3) Read the Label Before You Buy
Your new car seat will come with an attached warning label. Make sure to read this. It contains essential information like height, weight, and age limits.
4) Don't Buy a Used Car Seat
While purchasing a used car is a great option if you're looking to get a quality ride and save some hard-earned money, the same can't be said for Clermont Toyota car seats. Most times you likely won't know the history of the seat and there could be components missing. It's better to buy new to make sure your child is as safe as possible.
5) Register the Car Seat
All Clermont Toyota car seats come with a consumer registration card that you should fill out and send in as soon as possible. This will keep you informed about possible safety recalls in the future and where to get replacements parts and other components.
Shopping for a car seat for your child and your Clermont Toyota car can be challenging. But, with these tips, you'll have no trouble finding the right one to keep your child safe!