4 signs you need A/C repair this summer
Fall is definitely on the way with back to school just around the corner, but that doesn't mean we're out of the clear for summer weather here in Clermont. Temps will be in the 80s and 90s well into October, which means if you think your car A/C system is on the fritz, you still have a very good reason to get it up and running again. Toyota of Clermont is here with 4 surefire signs you need to bring your ride in to see us for A/C repairs – if you've spotted any of the following with your car, then you should schedule an appointment today!
Surefire signs you should schedule an appointment at Toyota of Clermont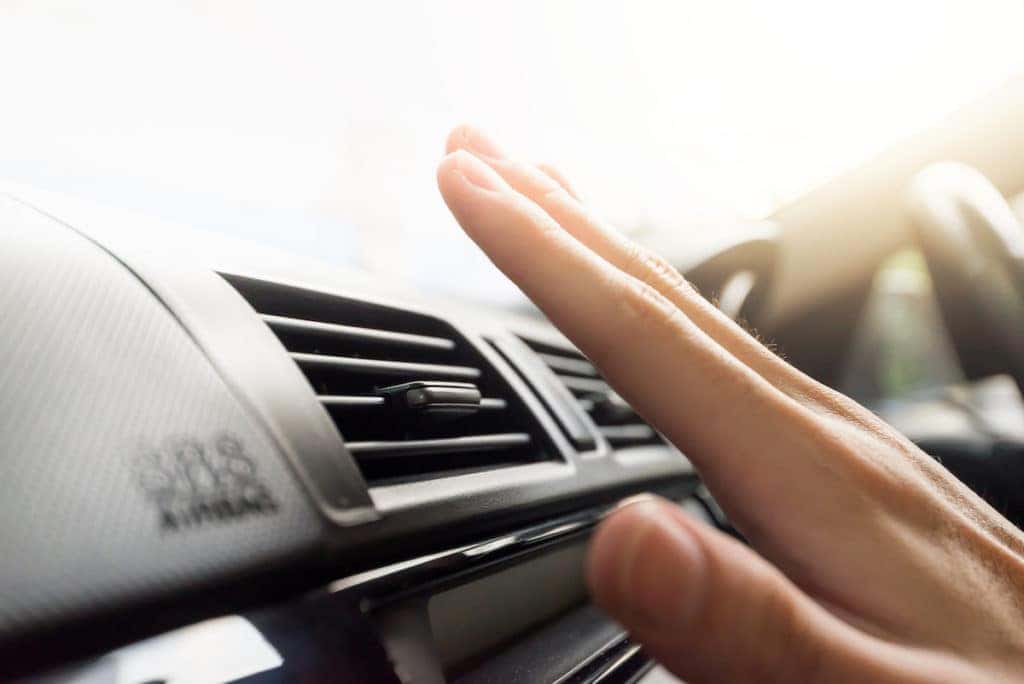 #1: You smell an odd smell when you turn on the A/C. 
Do you smell an off smell whenever you try to run the A/C inside your car? Scents may vary, but typically your car will start to smell musty when you run the A/C if you've got an issue… and that issue is mold. This weird scent can indicate that mold or mildew are growing inside your car's system and you need to have it professionally cleaned to get rid of the odors. Schedule Clermont A/C repairs ASAP to nip the problem in the bud – you don't want to breathe that air in, anyway.
#2: You hear noises that are out of the ordinary when the A/C is running. 
Do you hear banging or rattling when you run the A/C in your car? This means you're definitely due for A/C repairs, but it can be difficult to pinpoint the exact cause of the noises without getting under the hood and taking a professional look. Let our Toyota of Clermont techs inspect your system to see what the issue is and get you back on the road, nice and cool, in no time.
#3: You notice leaks under or inside of your car. 
Leaks underneath your vehicle are never a good sign, and if you spot coolant under the car, you've got a big issue. However, you also might experience water leaks INSIDE your car when you need A/C repairs – the water can't properly circulate because of issues within the system like clogs or damaged hoses. Whichever type of leak you're facing, A/C repairs are likely needed to fix it. Get into Toyota of Clermont's service center to get things back up and running again.
#4: Your A/C won't work. (Obvious, we know.) 
If you find yourself with a car A/C that is blowing weak, refusing to blow cold, or just simply won't work at all, it's time for repairs. Don't suffer all summer – cool off with our expert auto service techs at Toyota of Clermont.
Cool off with A/C repairs today
Seeing signs that you're due for an appointment with us? Make it today – call our Toyota service center at (352) 404-7001 and get in touch with one of our techs. We'll get you cooled off and back on the road in no time!