Getting the right auto service should be a priority when it comes to your ride. By keeping up with routine car maintenance in Orlando, you can be sure you keep your ride in tip-top shape. In addition to keeping your car running at peak performance, you want to be sure you keep the warranty on your car. To do this, you have to follow Toyota factory recommended maintenance. You can find this information in your Toyota owner's manual.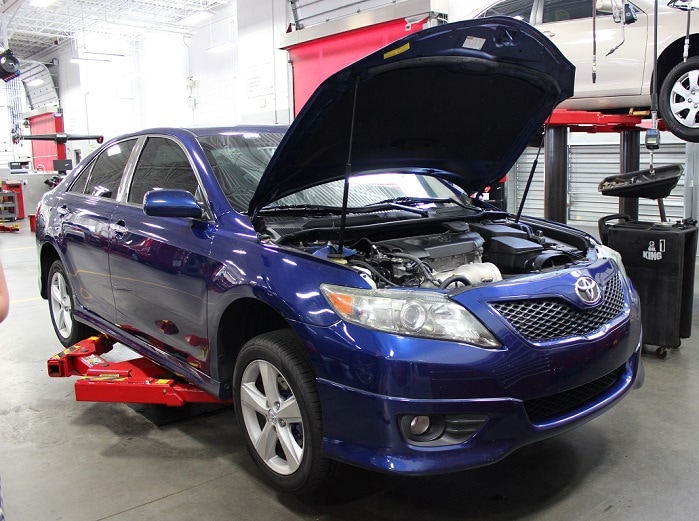 Is your Toyota due for routine car maintenance?
You can also find out what kind of car maintenance your vehicle needs by visiting our Toyota Service Center in Orlando. Our trained auto service technicians know exactly what your car needs every step of the way! We're also sharing the Toyota recommended maintenance schedule with you. However, it's always to good idea to reference your owner's manual as some recommended auto service may vary depending on the car. 
Every 5,000 miles or 6 months
Although you don't need much every 5,000 miles, it's still important Orlando car maintenance to get done! This is when you'll need basic services, including:
Get an oil change and change oil filter (for cars with conventional oil)

Rotate tires and check tread depth

Check tire pressure and set to correct PSI

Check and top off fluids

Multi-point vehicle inspection

Check for any recalls

Inspect installation of driver's floor mat


Examine brakes (lining and brake pads)
Every 10,000 miles or 12 months
Since you've driven more miles, your car will need a bit more work. This is when you'll need intermediate car maintenance in Orlando, such as:
Change engine oil and oil filter (for cars with synthetic oil)

Check all exterior light bulbs

Inspect steering and suspension parts

Check/ engine and cabin air filter

Inspect windshield wiper blades

Inspect exhaust system


Check cooling system (including coolant level)
This should all be done in addition to the Orlando car maintenance recommended every 5,000 miles.

Every 30,000 miles or 36 months
This is when your car will need more major auto service, in addition to the more routine car maintenance. The Toyota recommended maintenance for this interval includes:
Replace cabin and engine air filter

Examine ignition wires and distributor cap

Lubricate propeller shaft (if applicable)

Check/replace car tires

Inspect fuel lines and connections

Check radiator and condenser

Tighten nuts and bolts on chassis and body

Inspect brake system (including brake fluid)

Replace brake pads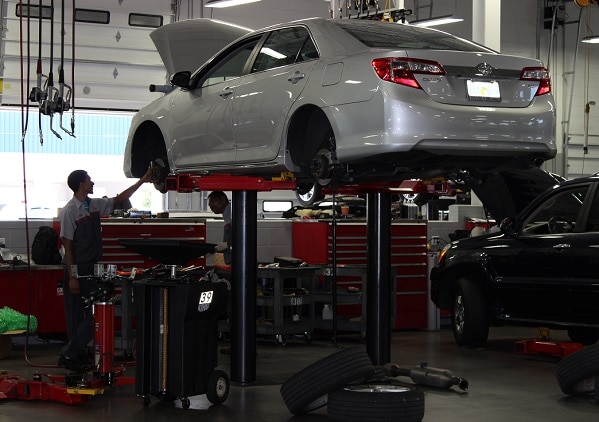 Schedule Orlando Toyota service online or on the phone!
Is your Toyota due for routine car maintenance in Orlando? We make it easy to schedule auto service at our Toyota Service Center! You can schedule service on our website in minutes or you can give us a call at (866) 454-1614. You can also just stop by, no appointment is necessary! We'll take care of the auto service you need and get you in and out without hassle! 
Our Orlando Toyota Service Center is located at 16851 State Road 50, between the Florida Turnpike and Highway 27. Don't forget to check out our Toyota service coupons to save money on your visit!