What is Resale Value?
The car buying process is one riddled with, at times, mystery and uncertainty. Crunching the numbers to make sure your monthly payments are just right, factoring in your trade, loaning versus leasing, it can all get very confusing. Truly, a lot goes into calculating that final number that you pay each month and most drivers don't know how it all works and happens. Luckily, at Toyota of Clermont, our auto sales experts make it easy by walking you through each step of the car buying process so you, as a consumer, have a better understanding by the time you receive your keys and drive off the lot.
A crucial part to the car buying process for many drivers is the trade-in. Many drivers elect to trade in their current vehicles to either pay off an existing loan or to have extra money to put toward your new vehicle purchase. Lease drivers are required to return their vehicle before leasing a new one, unless they plan to purchase their currently leased vehicle. Calculating the resale value of your trade-in vehicle is an entire process all its own and, if you're wondering how our auto sales experts figure it out, you're in luck! Toyota of Clermont is here to help you better understand this process with a simple guide on what resale value is.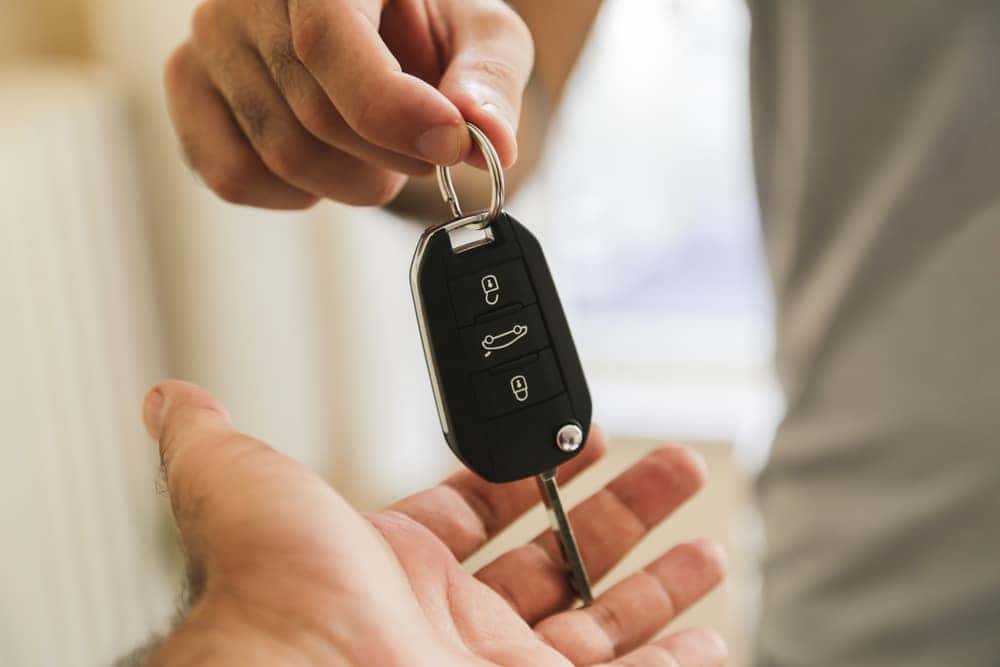 What Exactly is Resale Value?
Resale value is the amount of money your Clermont Toyota vehicle is worth when trading it in. Many drivers can use this money to pay back what's leftover on a current auto loan or put it toward the purchase of their new vehicle. But, how is resale value calculated? Here are a few factors that play into the final number you see when trading in a pre-owned Clermont Toyota vehicle:
the make and model of the vehicle.
the running condition (overall physical condition).
the vehicle's number of previous owners.
previous accidents on record.
how the car is being sold (private or to a dealer).
mileage
existing warranties
location of vehicle and sale
and the vehicle's current market price.
All these factors combine to create the demand price for your vehicle when it comes time to trade in. There are resources like Edmunds and Kelley Blue Book that can help you get an estimate of what your vehicle's resale value might be. The price you'll see could differ between each program you use and how you go about selling the vehicle. Selling your pre-owned Clermont Toyota vehicle to a dealer is very convenient as most will accept any vehicle and give you an honest price. In fact, we at Toyota of Clermont are always looking for pre-owned vehicles and will pay top dollar for your trade! The other route is to sell privately. This process could earn you more cash, but it's more difficult as you will have to oversee the advertisement and sale of your vehicle independently.
The resale value of your pre-owned Clermont Toyota vehicle is important to know if you plan on trading in as it can help you alleviate the expense of buying a new car or land you with some extra cash. Before you commit to trading in, always do your research to make sure you're getting the right price for your ride. If you need help calculating your car's resale value, Toyota of Clermont is here to help! We can help you get the best price for your ride and get you behind the wheel of a new Toyota today. Visit us seven days a week at 16851 State Road 50!