How to pack a car: Clermont Toyota tips
When you own a car, chances are you're going to pack it up and hit the road at some point. Whether you're taking a spring break road trip to a beach destination or heading across the state to see family for the Thanksgiving holiday, you'll probably find yourselves loading suitcases into the cargo area at one time or another. However, packing a car isn't as simple as it seems – it can actually have a big effect on your drive time quality and safety if you do it incorrectly. Toyota of Clermont is here with a list of tips to help you pack a car like a pro.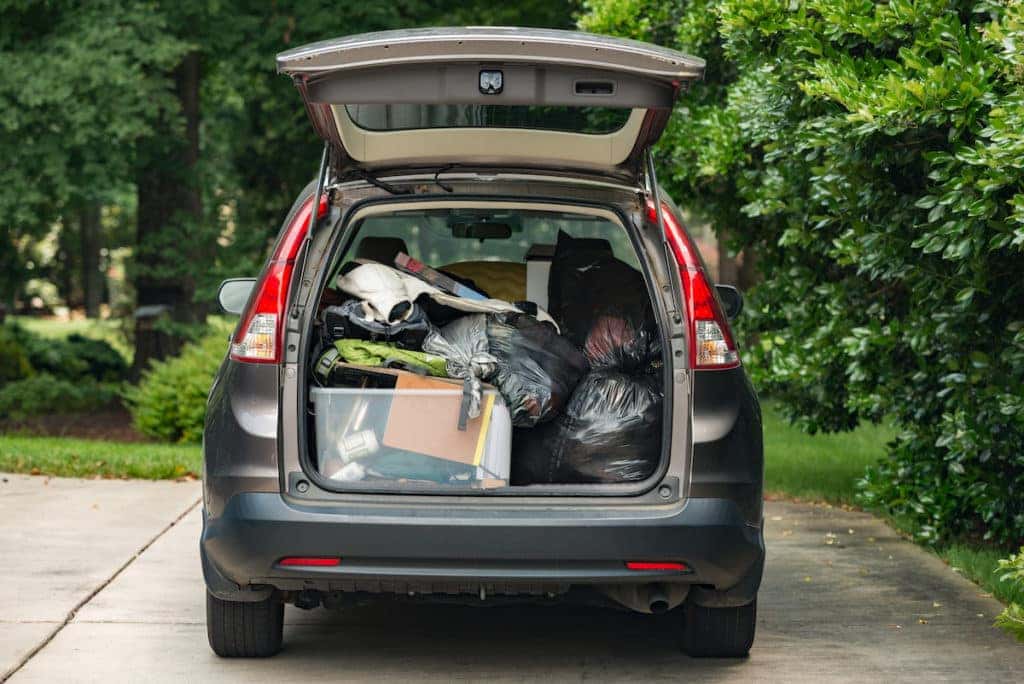 5 tips that help you pack a car like a pro
Tip #1: Put the heaviest items on the bottom.
You should always stack the heaviest luggage items at the bottom of the pile in your trunk or cargo area when you pack a car. This will prevent lighter items from being crushed, and will also help to keep your vehicle's center of gravity stable. Additionally, you lessen the risk of heavier items causing an entire stack of suitcases from toppling over.
Tip #2: Stack carefully.
When packing your trunk, you can pack up to the lid with no problem. However, if you drive a Clermont Toyota hatchback, SUV, or minivan and are packing the cargo area, you need to stack carefully. You want to make sure nothing comes flying into the backseat if you have to brake hard, and you also want to ensure that you can still see out of the back of your car when using your rearview mirror so you can safely move through traffic.
Tip #3: Avoid stacking heavy things in the backseat.
It's never a good idea to stack heavy things – or anything, really – in the backseat if you have passengers back there when you pack a car. Not only could the stack fall on your passengers when your vehicle moves, but those items can also become dangerous projectiles if you get into a collision.
Tip #4: Use roof racks with caution.
Be exceptionally careful when you use roof racks on your car. Follow the manufacturer's instructions on how to install and use them, and never put heavy items on top of your Clermont Toyota or exceed the weight limit. You can damage your car's frame as well as throw the center of gravity off, making you more likely to flip over if you get into an accident or take a turn too quickly.
Tip #5: Pack a necessities bag to keep close to you.
You don't want to have to dig through the back of your car, opening more than one bag just to find something simple like a phone charging cord or the Tylenol. Pack a small bag full of necessities like snacks, charging cords, medicine, and anything else you may need in the driver's seat to keep in the backseat within reach.
Tip #6: Pack a separate overnight bag.
If you're planning on stopping overnight, pack a separate overnight bag with your toiletries and a change of clothes. That way, you can just grab that out of the car when you stop instead of having to unpack and repack the entire thing just to get your pajamas out.
Find the perfect road trip ride at Toyota of Clermont
Want more tips on how to pack a car? Call us! We're happy to help (and to show you some road-trip-ready Clermont Toyotas). You can reach us seven days a week at (352) 404-7000.