About Bull Terrier Rescue of Central Florida
Saving bull terriers across the state of Florida is our mission. We're a 501c3 nonprofit organization and we operate with the help of our amazing volunteers. We're also proud to be foster based, meaning that our rescues are housed with our volunteers and not in a centralized facility/shelter. Bull Terrier Rescue of Central Florida is proud to have spent 10 years rescuing and experiencing bull terriers. Not only do we have a huge amount of knowledge about this breed, we also have incredible love and passion.
With our team and resources at hand, we're poised to rescue, rehabilitate, and find a permanent family for all our English bull terrier and miniature bull terriers.
But, to continue our mission we always need time from volunteers and donations from those who are willing and able to give. With your help, we can work together to save these dogs from euthanasia, abuse, and neglect! We take pride in always being transparent with our volunteers and donors. We believe in providing quality care to all our rescues to the best of our abilities. It's what they deserve. Every dog deserves a second chance to be loved. For us, failure isn't an option.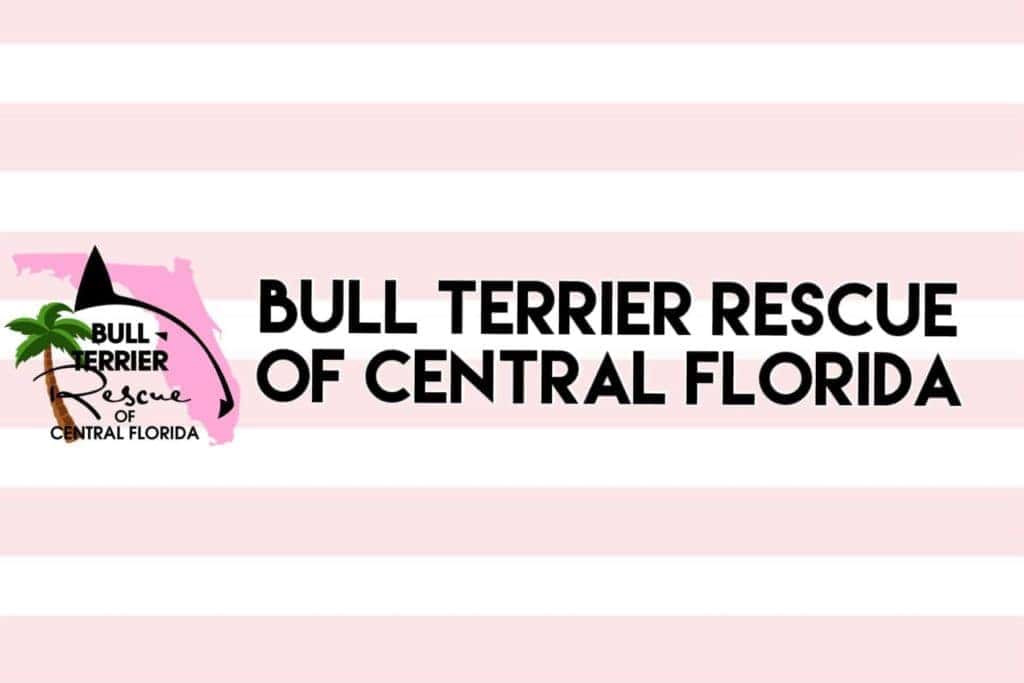 Here's How You Can Get Involved!
Volunteer
Volunteers at Bull Terrier Rescue of Central Florida foster, transport, adopt, and engage in a variety of other tasks. To apply to be a volunteer with us, click here!
Foster
By fostering one of our rescue dogs, you open your heart and home to them until they're able to find a permanent home with a new family. Bull Terrier Rescue of Central Florida will provide funds for food, medications, vet care, and whatever else they'll need during their stay with you. In other words, you don't have to spend anything to be a foster volunteer. Just your space and time. We know it's hard to resist loving and getting attached to your foster child bull terrier. We extend the opportunity to all our foster parents to adopt their foster dog before they're considered for adoption with another family. If you're interested in becoming a foster parent to one of our bull terriers, click here!
Transport
We operate all across the state of Florida and this means we're often having to transport bullies we rescue everywhere. This means we're always in need of transportation! If you're willing to drive an average of 1 – 2 hours with a bull terrier, consider joining our transportation team! Fill out an application by clicking here! Drivers for our transportation team must have a vehicle that can safely house a medium-sized dog crate.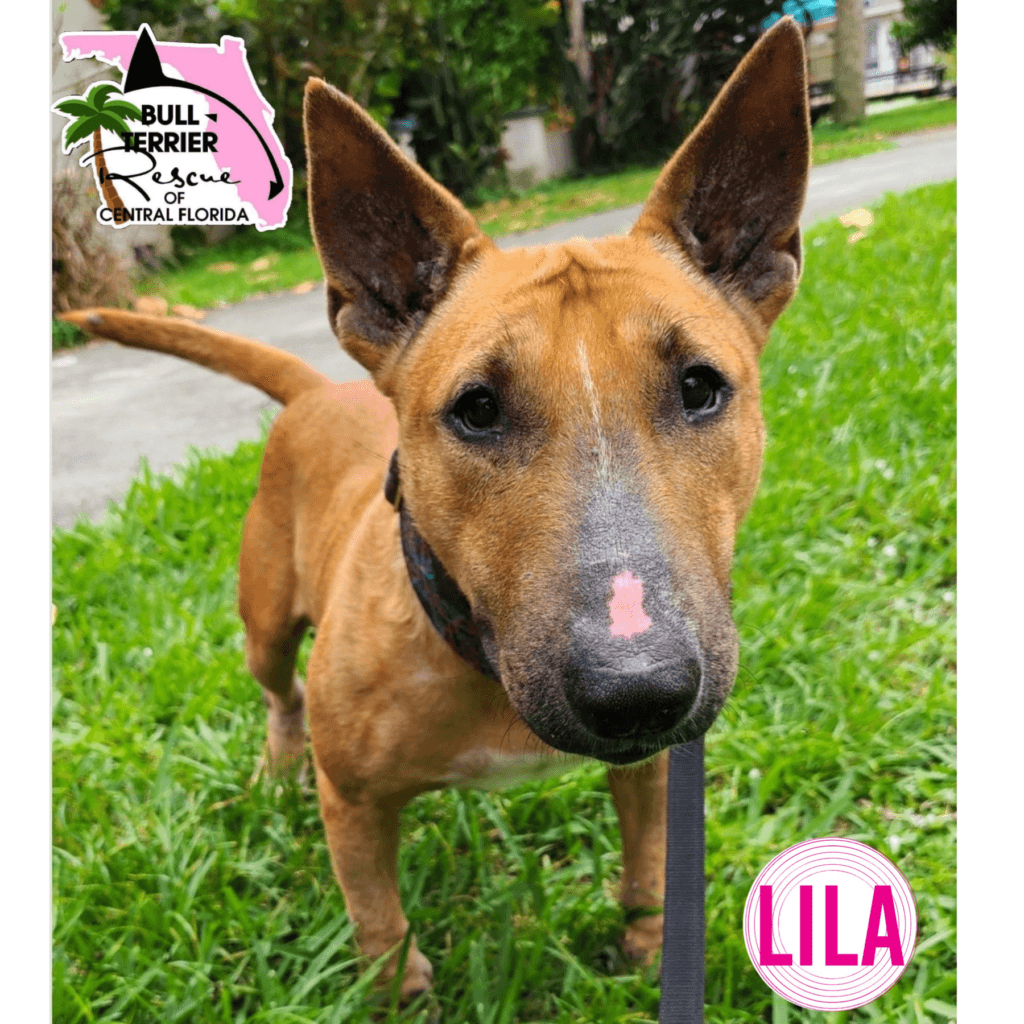 Adopt
All of our bull terriers need homes and we're always looking for great families to adopt our wonderful dogs! All of our bullies are spayed/neutered, microchipped, and vaccinated to date before going to their forever home. To fill out an adoption form, click here!
Donate
Your donation will help our dogs receive the vet care they need as well as buy food, treats, toys, shampoo, beds, medication, collars, leashes, training, and more. Donations can be made via Paypal at [email protected] or Venmo at BTrescueofCentralFL.
"Rescue the mistreated, save the injured, love the abandoned."