Toyota MR2 Speculation and Electric Car Talks
Electricity. It shocks you when you take your clothes out of the dryer, powers your home, and could be the sole power source of your new Toyota MR2? Vehicle electrification has been an ongoing trend in the automotive industry but has recently accumulated a lot of steam. Toyota began their electric car journey back in 1997 with the introduction of the Clermont Toyota Prius to the world. Since then Toyota has stayed true to its electrification roots by constantly improving the quality of its hybrid vehicles and expanding the drivetrain type to vehicles across the lineup. But, what's the next step? Where do we go from here?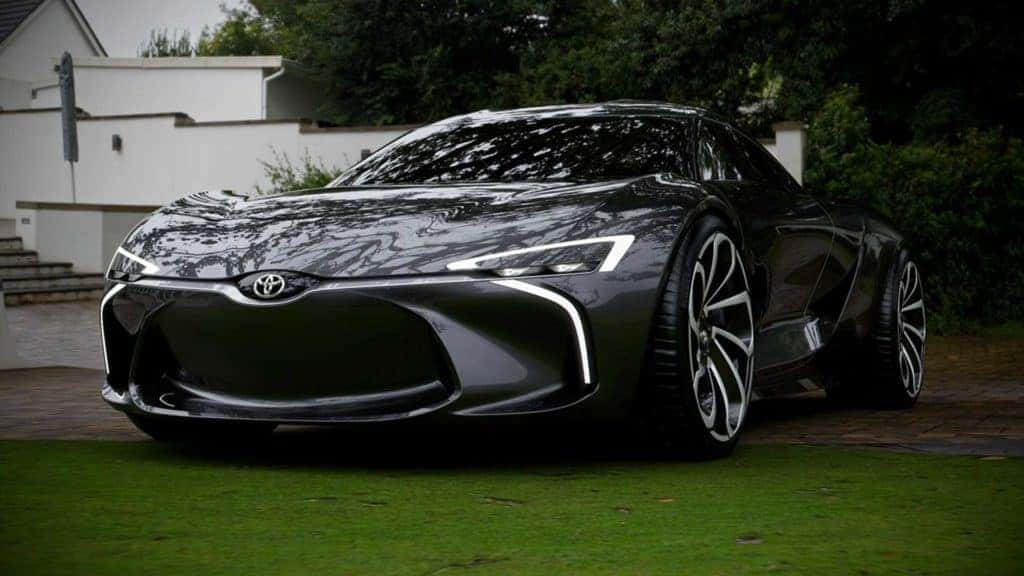 Enter the Toyota MR2
It's well-known by now that we exist in an age where nostalgia is king. It's the reason why we've seen the revival of the iconic Clermont Toyota Supra and recently the reintroduction of the Toyota Venza. Everyone loves a good revival and return story. Combine that with Toyota's promise to electrify every vehicle on its lineup by 2025 and you get quite a few interesting theories on what might happen next. One popular theory is that the Toyota MR2 is due for a return and we can definitely see it. This model was an 80s mid-engine icon that many drivers have fond memories of. The body style was unique along with its engine layout being one of Toyota's only vehicles with a mid-engine design.
The storm is right for a return of this iconic Toyota sportscar, but will it return as an electric car? Here are some of the speculative points surrounding this Clermont Toyota electric car theory:
The Toyota MR2, if revived, would likely return as a light and agile sportscar. It's difficult to tell whether or not the rehashed model will be designed with a mid placed engine or if it will be redesigned entirely.
It's likely that the MR2 would be electrified in some form or another. Toyota has pledged to electrify its entire lineup by 2025. This doesn't mean that the MR2 will be an entirely electric car. It could return as a hybrid as opposed to something that's fully electric powered.
Akio Toyoda himself has expressed the desire for a triumvirate of sportscar on the lineup and two slots of three have already been filled. With the Supra and the 86 already in production, it would make sense for the MR2 to re-emerge.
Like the Supra and 86, it's likely that the MR2 could be co-developed with another auto manufacturer. As to who, your guess is as good as ours.
The starting MSRP of the alleged Clermont electric car Toyota MR2 will likely be $40,000-$45,000 and be released sometime around 2024. This could fluctuate depending on options and the drivetrain type that Toyota chooses.
Shop Electrified Toyota Models at Toyota of Clermont Today!
While it will likely be some time before we see a Toyota MR2 revival, you can still shop through plenty of electric cars and electrified models here at Toyota of Clermont. Shop for the new Toyota RAV4 Prime or the new Toyota Corolla Hybrid online and in store at 16851 State Road 50 today!