Get back to school with these 5 essential auto services
Back to school is here, and whether you're sending your college freshman off to campus for fall semester or taking your place in the elementary school pickup line, you need your ride to be prepped and ready for it. Toyota of Clermont is here to help! Our expert auto service techs recommend 5 main car care items that you should tackle before you hit the road for back to school, and we're detailing them below so you can get them scheduled and take on the school year stress-free.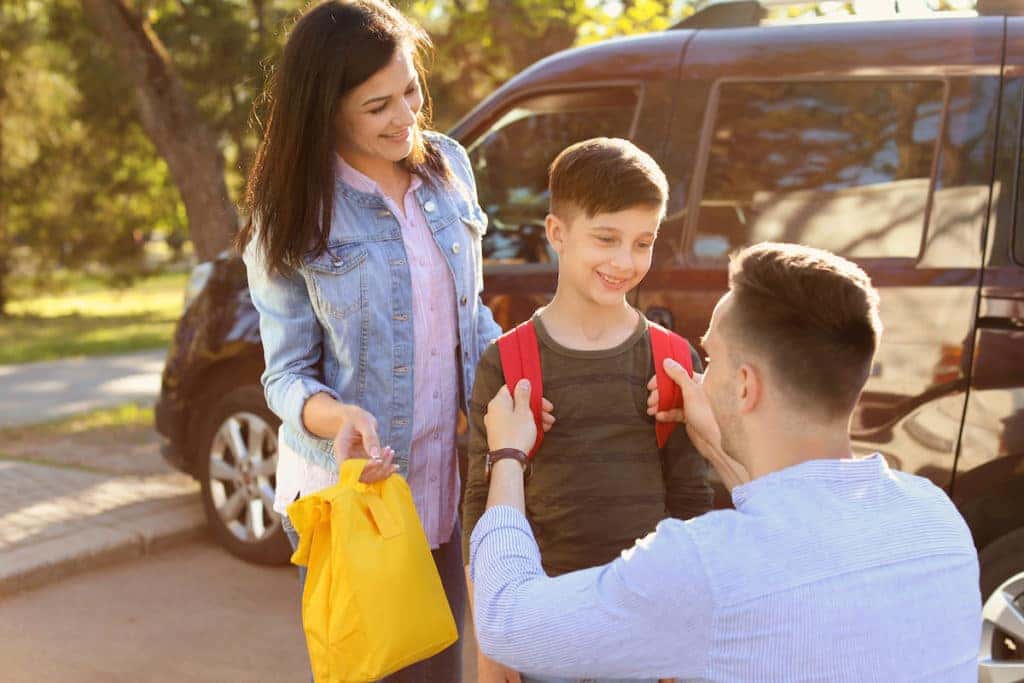 Don't take on the back to school commute without ticking off these car care items
Auto service #1: Oil change 
Your car depends on oil to keep the engine cool and lubricated, so when the oil gets low or is too dirty to function, you face big issues inside the engine bay. Make sure you stick to an oil change schedule at our Clermont Toyota service center and if it's been a while since you had one, schedule one before you start ramping up your daily drive time to accommodate back to school.
Auto service #2: Detailing 
Don't head into a fresh school year with a dirty car. Schedule car detailing at Toyota of Clermont, or simply DIY it in your driveway. You'll want to tackle items like:
Vacuuming the interior, including the floor mats and trunk
Wiping down all interior surfaces with the proper cleaners
Cleaning the windshield and windows
Washing the exterior
Applying a few coats of quality wax to protect the paint
And removing all clutter so your ride is organized and has plenty of space for school supplies, sports gear, and instrument cases.
Auto service #3: Coolant check 
Fall may be making its way to other parts of the country, but it's still summer weather here in Central Florida. This means your ride is working overtime to stay cool, so ensure it has the tools it needs to stay cool throughout the semester by scheduling a coolant check.
Auto service #4: Tire inflation 
You want your tires to be inflated to the proper PSI at all times, but especially when you're tacking on more miles with your back to school routine. Ensure that they're inflated to the right level (you can find it in your owner's manual) so you get sufficient traction AND the fuel efficiency you deserve from your ride. Underinflated or overinflated tires have a hard time gripping the road and can also drop your MPGs.
Auto service #5: Car inspection 
Why not bring your car to Toyota of Clermont for a multi-point inspection? We offer them at no-cost at your Toyota service appointment, and our techs will give your car a thorough check from bumper to bumper to ensure it's in good condition and you don't have any maintenance issues or repairs that need to be addressed before you take on back to school.
Let Toyota of Clermont get your car prepped and ready!
Don't delay – back to school is HERE! Schedule your Clermont auto service today so you're ready for anything. You can call to make an appointment seven days a week at (352) 404-7001.