Vehicle Upgrade Program
Explore the Vehicle Upgrade Program at Toyota of Clermont
Car repairs can be stressful, not to mention expensive. At Toyota of Clermont, we understand why bringing your vehicle in for repairs can be such a nerve-wracking experience. Cars are large investments and it's essential to keep up with repairs and service in order to make them last. However, sometimes the cost of repairs just isn't worth it and it's financially smarter for you to use your money elsewhere – like a down payment for a new car. That's where the Toyota of Clermont Vehicle Upgrade program can help.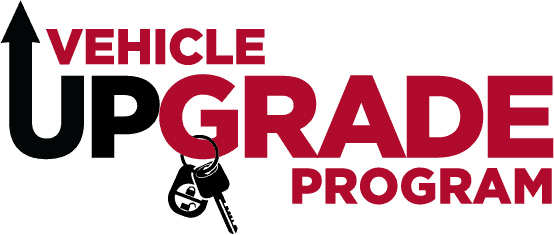 How do you know if it's time to trade in your old car?
But how do you know if it's actually time to halt repairs and trade your old car in for a new one? Here are a few signs that it's time to make the move into a new vehicle and ditch the expensive repair bills:
The cost of your repairs is going to exceed the actual value of your vehicle

You spend way too much time going back and forth to the mechanic

You have to constantly worry about future breakdowns costing you time, money, and peace of mind

You're embarrassed by your current car and wish you could trade in for something that performs AND looks better

You want updated convenience, safety, or entertainment technology in your vehicle
If any of the above signs sound familiar, then it's time to trade in and trade up with Toyota of Clermont.
However, trying to privately sell your current ride can be a hassle – not too many people want to buy a vehicle that's going to cost them in the near future for repairs. The good news? Toyota of Clermont is in constant need of used cars for our lot, so we're ready to give you top-dollar for your ride today and put you in the driver's seat of a new one.
What is the Vehicle Upgrade Program?
Our special Vehicle Upgrade Program is a program designed to help you dodge expensive auto repair bills, get rid of your troublesome old car, and get behind the wheel of something new, reliable, and affordable. Wouldn't it be nice to spend your commute in a reliable new Toyota with zero issues and great warranties? On top of that, when you join our Vehicle Upgrade Program at Toyota of Clermont you'll get perks like:
Special upgrade pricing and interest rates

A premium trade-in allowance for your vehicle

A free CarFax report on your current vehicle

A comprehensive appraisal conducted in order to figure out how much your vehicle is worth

Premium trade-in options for your new vehicle

No down payment on qualified vehicles*

Similar or even lower payments** on your new vehicles

ToyotaCare if you decide on a new Toyota car, which includes 2 years or 25,000 miles of no-cost routine maintenance

A selection of quality preowned vehicles with a 7 year or 100,000 miles powertrain warranty
And you'll work with a manager every step of the way.
You've got nothing to lose – ask to speak to one of our Vehicle Upgrade Specialists today and ditch your old ride for a reliable and affordable new one. Schedule an appointment by calling (352) 404-7000 or visiting us at 16851 State Road 50, just off the Florida Turnpike.
*No down payment on qualified vehicles with positive equity and approved credit
**Similar or lower monthly payments based on trade-in value of current vehicle, down payment amounts, and credit approval ratings. Not all customers will qualify.