Taking care of your car with Orlando Toyota service is extremely important. Your vehicle is a huge investment and you want it to last a lot of years! When you ignore necessary routine car maintenance, you could be doing irreparable damage to your vehicle. When you bring your ride to our Orlando auto service center, we will be able to diagnose your car with any problems and fix them. 

One way to prevent car failure is to bring it to our Toyota Service Center for a car tune up! This auto service is a basic service that encompasses different aspects of your vehicle. Our Orlando auto service center is explaining what you can expect from a car tune up and how it can help your drive time.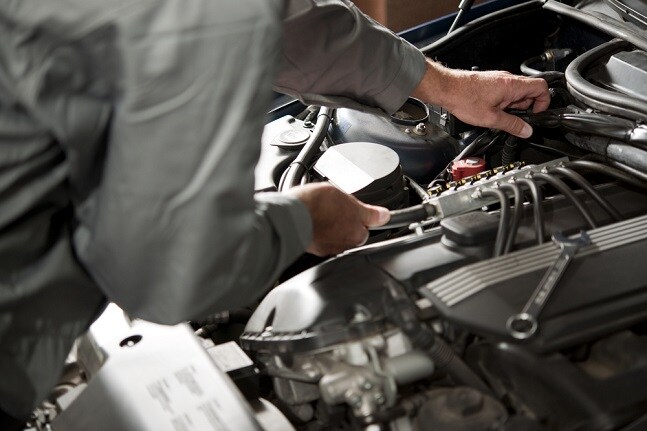 What can you expect from a car tune up?

A car tune up is an Orlando auto service that encompasses keeping up with different parts of your car. There aren't specific things you can expect from this car maintenance, since what you get will be based on the needs of your vehicle. Getting a car tune up in Orlando will bring enhanced performance and efficiency to your vehicle, so it's important to get it when it's necessary!

What are some things you can expect from a car tune up in Orlando?
First of all, your car engine will be inspected thoroughly. This is so our Orlando Toyota service techs will be able to see if you engine components need care such as swapping spark plugs, adjusting valves, inspecting various belts or other things that need to be fixed.

Your engine won't be the only thing that will be inspected and taken care of during this auto service. Fluids will be topped off, various filters will be checked, and faulty electronic components will be replaced!
The whole point of this Toyota service is to replace worn out parts before they become a bigger problem. This preventative car maintenance will help you save money in the long haul!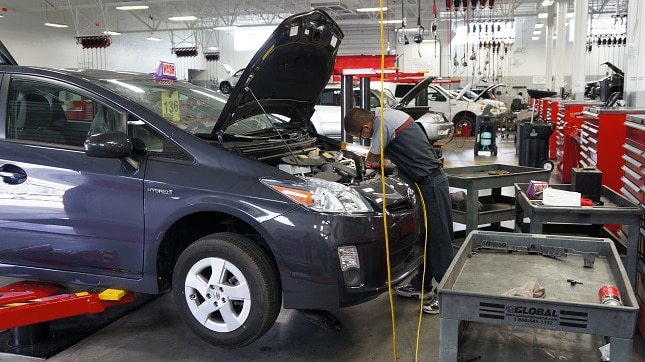 Why do you need this Orlando car maintenance?

This car maintenance is only performed when it's really needed, but it's typically needed at around 24,000 miles or every 24 months (whichever comes first). It's always a smart idea to check your owner's manual to find out when your car needs a car tune up. 

It's really important that you take the time out to get this car maintenance, since it will extend the life of your vehicle! Why should you make getting a car tune up a priority?
Car tune ups can actually help you increase your car's fuel efficiency and your car's performance, so it will help you save money each time that you need to go fuel up.
Tune ups also help you ensure your safety, as they ensure that faulty auto parts are replaced. If you don't get this car service, you might put your family in danger by driving around in a vehicle that isn't in tip-top shape!

There are some tell-tale signs that let you know if you're need of this car maintenance. Our Orlando Toyota service techs are sharing some signs your car might need a tune up - check them out!

Reduced fuel efficiency

Like we mentioned, your car's fuel efficiency might be diminished if it's time for this Orlando car maintenance! This decreased fuel performance might be due to a dirty or clogged fuel filter or spark plugs! If either of these is the problem, a car tune up in Orlando might be the solution!

Your check engine light is on

If you see your check engine light on, it probably means that you have a problem with any of the engine components. If this light is glowing, it means that you need to visit our Orlando Toyota Service Center as soon as you can so we can diagnose the problem, ASAP!

Your car doesn't start easily

Your car is supposed to start easily and if it doesn't, it can mean that you have problems with your ignition system. You probably have problems with your car battery, the fuel pump, spark plugs, or any of the electronic components. Let our auto service techs perform a car tune up to see what could be wrong!

Visit our Toyota Service Center today at 16851 State Road 50, between the Florida Turnpike and Highway 27. We can be reached at 866-454-1614 if you have any questions!