Are you planning a road trip and in the flurry of preparations? It can be hectic to hit the road, but you should never forget to prep your car before you leave. Our Orlando Toyota Service Center can help you do just that! Our techs will check your car from bumper to bumper to make sure no problems are in the works, and they'll keep your car maintenance checklist up to date so you have all the tools you need to hit the road! Let's talk more about road trip auto service tips from our Orlando Toyota Service techs!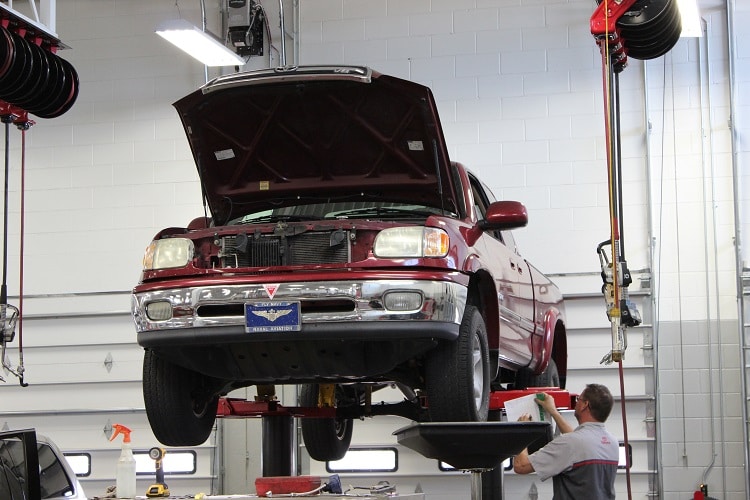 Prepare your car for a road trip at our Toyota Service Center BEFORE you leave! 
You should always prep your car at our Orlando Toyota Service Center BEFORE you leave for a road trip - no one wants to have their vacation cut short or have costly repairs on their plate because they didn't take care of a small problem before they left. Remember, road trips take a toll on your car because you're typically traveling long distances at high speeds. This makes your engine work harder and puts wear and tear on the rest of your ride. It's important to schedule Toyota service in Orlando for elements like: 
Tires! Make sure your tires are rotated and balanced, and they are properly inflated. You also want to have our Toyota service techs in Orlando check them for wear to ensure they have enough tread to properly grip the road, and that there aren't any weak spots or bubbles that could lead to a blowout. 
Oil! If you're due for an Orlando oil change, make sure you take care of it before you leave. Oil is an essential part of keeping things cool and lubricated in your engine; without it, your engine can easily overheat and even seize up. Remember, highway drive time takes a toll on it! 
Wipers! You never know when rain or snow will cross your path, so have our Orlando auto service techs check your windshield wipers before you leave. They can replace them if need be so your field of vision remains clear and streak-free! 
Headlights! You'll need functioning headlights to hit the highway; schedule bulb replacement or headlight restoration at our Toyota Service Center before you take to the road in the dark! 
What Orlando auto service do you need before you hit the road?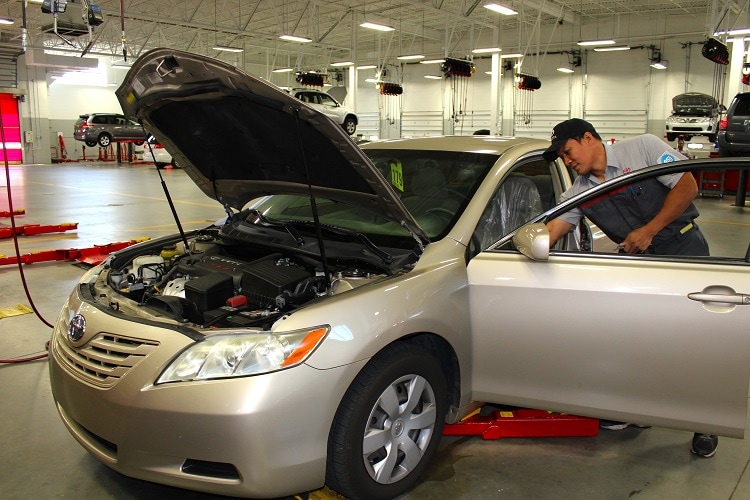 Brakes! Make sure your brakes are in tip-top shape before you leave for a road trip. Our Toyota Service Center can inspect and service them for you so they have proper stopping power - remember, this is a HUGE element when it comes to your safety! 
Battery! No one wants to be stuck with a dead battery, so have our Orlando Toyota Service techs check your battery's voltage and make sure there's no physical damage to it. They can also replace it for an affordable cost if need be! 
Ready to hit the road? You will be after you visit our Toyota Service Center in Orlando - give us a call today at (866) 454-1614 and schedule your appointment!