If you own a vehicle, there are few things you want to have on-hand at all times to make sure you're always prepared for unexpected car maintenance in Orlando. Even if you have some of the latest safety technology in your vehicle, like Toyota Safety Connect, it's always good to have some key auto repair equipment on-hand in case you need it!
For example, drivers should have a spare tire in their vehicle at all times in case you get a flat tire. If you ever run into this situation, some emergency car maintenance in Orlando is needed so that you can replace the flat and get back on the road! 
Also, it's good to have jumper cables in your vehicle and to know how to use them! If your car ever won't start, of course you'll want to get it to our Toyota Service Center in Orlando as soon as possible to get it looked at. However, if you can get the vehicle started by doing some quick car maintenance on your own and without having to pay for a tow truck, then that's even better!


How can you tell if your used car in Orlando needs a jump start?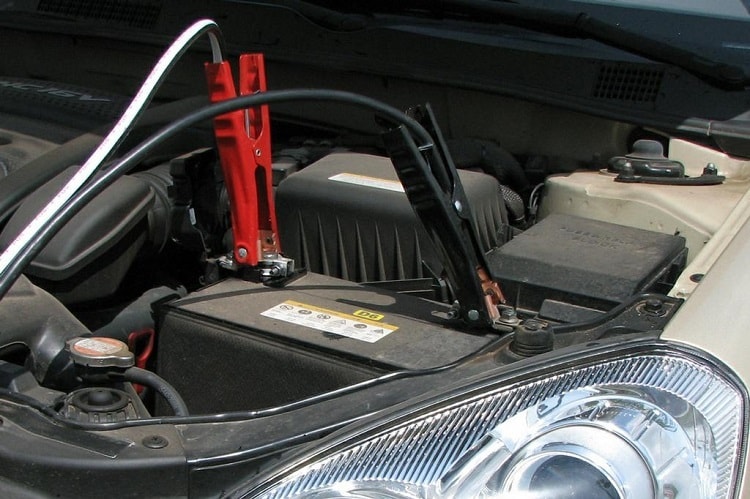 Knowing how to jump start a car is important Orlando car maintenance knowledge to have; it can save you time and money! If your car won't start on its own, or if a neighbor needs some help, you don't have to waste time waiting for a tow truck to come or pay the cost of having the vehicle moved. 
However, before hooking up jump cables you first want to make sure the battery is the issue and using jump cables is the correct car maintenance solution. 
   
Do a quick check to make sure no engine warning lights are on, or that you didn't just simply run out of gas. 
   
Check the headlights, too. If they're turned on and bright then chances are the battery is fine and a jump start won't help. However, if they're dim then there's a good chance the battery has run out of juice. 
   

Another way to find out if the battery is the Orlando car maintenance issue is to check the dashboard lights and stereo system. If the dashboard lights don't flicker on, or if the stereo doesn't turn on, then it's possible the ignition switch is the issue.
Safely jump start your car with these Orlando car maintenance tips!


Jumping a car doesn't take a lot of time or effort, but it's an important form of Orlando car maintenance that every driver should know how to do! If you've never performed this kind of car maintenance in Orlando on your own, it's pretty easy - as long as you know what steps to follow!
After you've determined the car battery isn't working, you can prep the car to jump it. 
Call a Friend
In order to get this car maintenance in Orlando taken care of, you'll need to phone a friend. A second vehicle that has a good battery is necessary in order to give your car a jump start!
Get the cars next to each other
Once your friend and their dependable vehicle has arrived, you'll want to put your cars close together. Pay attention to how they're parked next to each other, too. 
In order for this Orlando car maintenance to be effective, the dead battery has to be connected to the good battery by the jumper cables. This means the cars need to be close enough (but not touching) so the jumper cables can actually be connected!
Turn everything off
While you might be eager to jump your vehicle and get back on the road, make sure you don't rush this car maintenance in Orlando. Trying to do it in a hurry can lead to an accident! 
Before you connect the jumper cables from one battery to the other, make sure everything in BOTH vehicles are turned off. This includes chargers, the radio, turn signals, etc.

Jumping a car doesn't have to be stressful, but not following the correct Orlando car maintenance guidelines can make a frustrating situation even worse by causing unnecessary extra damage to you (or your friend's) vehicle. 
Jump start the car!
Finally, you're ready to jump start your car and drive to our Orlando Toyota Service Center to get a new battery! 
   
For the car with the good battery, open the clamp on the jumper cable and attach the RED cable to the POSITIVE terminal. It sometimes has a plus sign (+). 
   
Attach the other RED jumper cable to the dead battery. 
   
Once this cable is in place, go back to the good battery.  
   
Attach the BLACK jumper cable to the NEGATIVE terminal, which sometimes has a negative sign (-). 
   
Attach the remaining BLACK cable to a metal surface on the car with the dead battery. You want this black cable to be as far away from the battery as possible, but don't attach it to any moving parts in the engine. 

In a pinch, a good rule of thumb to remember is that black goes with black (negative with negative) and red goes with red (positive with positive). You never want to cross the two; if you do, this can result in sparks and causing permanent damage to your vehicle - which means extra car maintenance in Orlando would be needed.
 
Visit us for a new battery and other Orlando car maintenance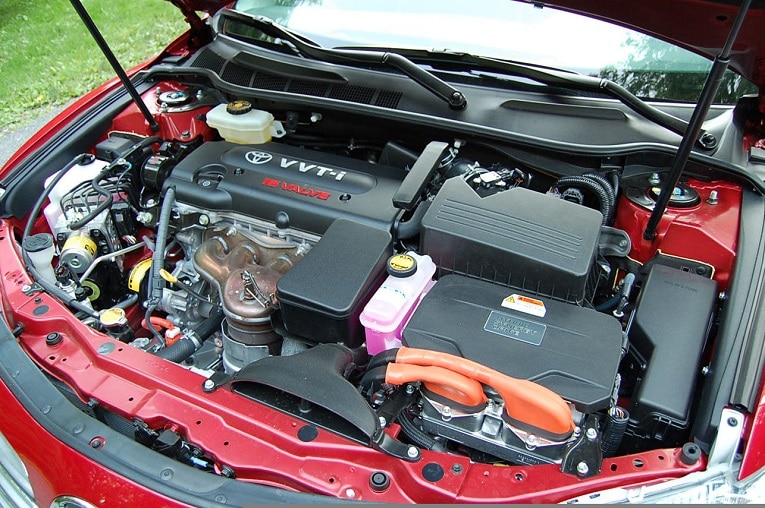 Once everything is hooked up properly, start the good car first and let it run for a few minutes. Then start the car that had the dead battery. After letting everything run for another minute or two, carefully remove the cables but in the OPPOSITE order. 

This means you'll wrap up this auto repair by taking the black cable off the car with the dead battery first. After unhooking everything and putting all your car maintenance materials away, it's time to hit the road again. 

After having access to battery power again, it's a good idea to bring your car by to get the battery checked. It might have run out of juice because you left the lights on in your car, but it also might be time to get a new battery. 

Stop by and see us at 16851 State Road 50 to find out, or give our Service Department a call at (866) 454-1614 to set up a car maintenance appointment in Orlando!