People come in to our Toyota Service Center in Orlando to take care of their ride. Car maintenance extends your car's lifespan and refusing to take care of your ride, can run you into a lot of trouble. Your vehicle is a huge investment and should be treated as such, which is why you need to bring your ride to our Orlando Toyota Service Center!
You want to take care of your ride, but there are some Toyota service myths out there that need to be debunked, as they can actually cost you a lot of money and they can actually harm your ride. We sat down with our Orlando Toyota service techs to figure out which car maintenance myths are true and which are false - get the scoop!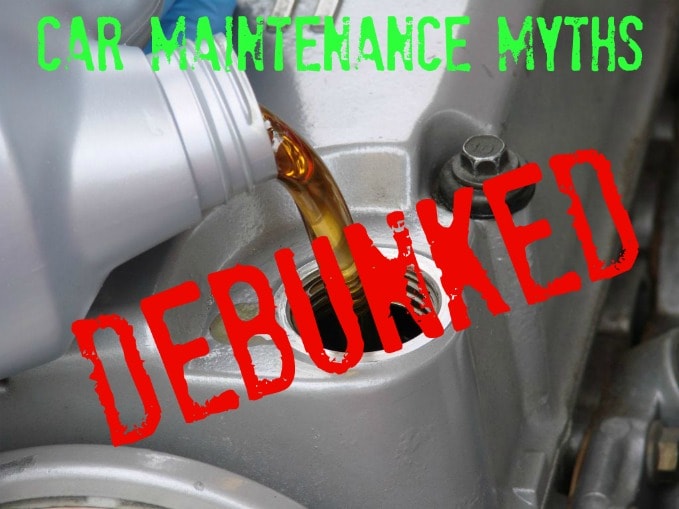 Orlando Toyota service myths are discredited!
We're sharing several Orlando Toyota service myths that are confusing. We're breaking them down by different systems in your vehicle.
Cooling system myth - Slow down when your car is overheating
If you've heard that you should slow down when your car is overheating, then you've heard wrong. This myth is FALSE. Your engine is able to cool down with the combination of coolant flow and airflow across the radiator. Since your car won't get airflow, your car will just get too hot. What you need to do is increase the car's speed. This will help you get more coolant flow, airflow, or both. If you're lacking coolant, bring your ride to our Toyota service center to get your car fluids topped off! If you need radiator repair in Orlando, we can also help with that!

Oil change myth - Get an oil change every 3,000 miles
We're willing to bet that many people have told you that you need to get an Orlando oil change every 3,000 miles. This myth is partially false. Nowadays, most cars can go 7,500 miles or more between oil changes. While getting this Toyota service more often won't hurt the engine, it can hurt your wallet! You should only get this car maintenance every 3,000 miles if you drive in severe driving conditions or your owner's manual calls for it!
Battery myth - The car battery will be recharged 20 minutes after jump starting it
This Orlando Toyota service myth is partially true. While letting your car run at idle after jump starting it will recharge it, it takes a lot longer than 20 minutes! If you choose to drive the vehicle, steer clear from accessories that drain the battery (i.e. A/C, heated seats, radio, etc.) We suggest that you bring your car battery immediately to our Orlando Toyota Service Center. We can check it for you and replace it if necessary.
Tire myth - Never replace just one car tire
When it comes to buying car tires in Orlando, you probably think that you have to replace them all when one of them is faulty. You may have been told in the past that you need to replace all of the car tires at the same time. The one time this myth is false is when the rest of your car tires are still in great shape (meaning they still have a lot of tread depth). If your car tires are relatively new, you can go ahead and just replace one car tire. Just make sure they match!

Car maintenance myth - Laundry or dish-washing detergent get your car clean
If you absolutely love having your ride in pristine condition, you probably like to wash it at home. You might even consider using dish-washing soap or laundry detergent, but that's not a good choice! The detergent can strip off the car's wax finish, so make sure you use soap that is designed for car washing. Better yet, leave the car detailing to our professionals!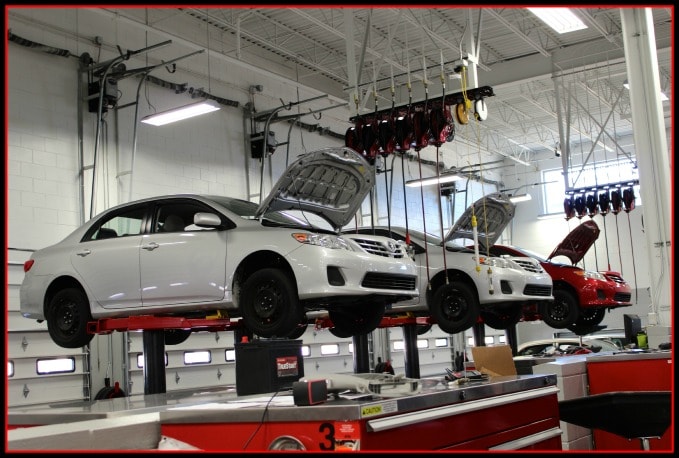 Bring your ride to our Orlando Toyota Service Center for car maintenance
If you need to take care of your vehicle, let our Toyota Service Center in Orlando techs get your ride in tip-top shape! We perform routine auto service in Orlando, which helps your ride in the long run!
Visit our Toyota Service Center at 16851 State Road 50, between the Florida Turnpike and Highway 27. You can reach us at 866-454-1614.