Have you noticed that the tires on your car are starting to look a little bit worn down? If you think it's time for your vehicle to get some new tires, we have some tips and guidelines for you that can come in handy! 
If you have a brand new vehicle then chances are you don't need to worry about getting new car tires any time soon. Some types of car tires can last for 80,000 miles! However, if the time has come for your ride to not just receive routine auto service in Orlando, but also get the tires replaced, it's a good idea to start the process so you're not driving with tires that can't handle the roads.
 
Find the car tires you need at our Toyota dealership near Orlando!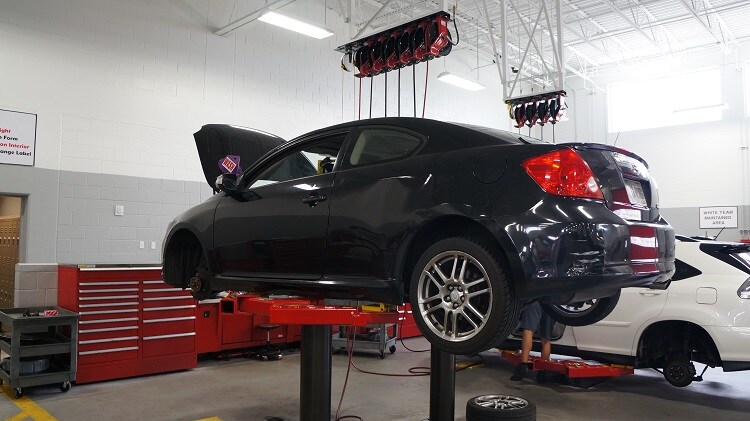 Did you know that we sell a variety of Toyota Parts in Orlando? This isn't limited to just accessories, either. We feature auto service and routine maintenance items, along with other important parts like car tires! 
If you're searching for some discount tires in Orlando, you'll definitely want to swing by our location to check out what we have to offer. With the Toyota Service Coupons we feature, it's easy for drivers to take care of their car and get the parts they need so that each trip is a smooth one!
Getting new car tires is an important part of taking care of your ride, and there are a lot of factors to think about and consider if it's time for your vehicle to receive this kind of auto service in Orlando. Some factors drivers will want to take into consideration include: 
   
Tread life (how long do you want your tires to last?)
   
   
Wet weather requirements
   
   
Speed rating
   
   
Ride quality
   
   
Noise
   
We know that trying to figure out all these different factors on your own can be a little overwhelming. You don't have to try and make the decision your own, though! The Toyota techs at our Toyota Service Center near Orlando are here to help answer questions you may have. We're also here to help you pick out the affordable and discount tires in Orlando that are best for your vehicle - no matter what the make and model may be!


Take your pick of car tires in Orlando!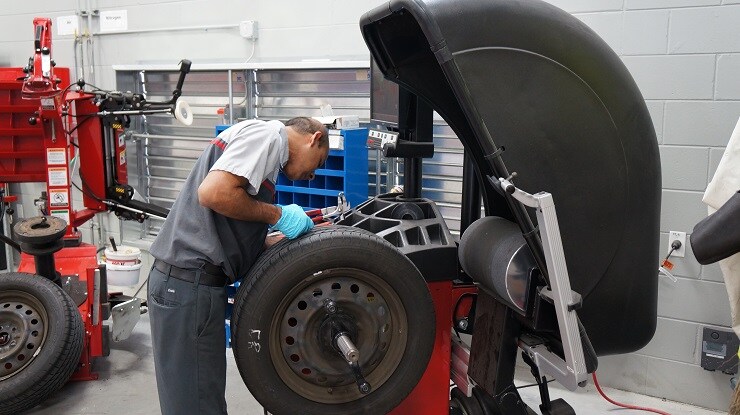 No matter what kinds of tires you're looking for, we're sure that we can get you exactly what you and your vehicle need. 
   
All-season tires: This type is pretty much exactly what it sounds like. While you can get specific car tires for different seasons, in some climates where the weather stays pretty much the same year-round this may not be needed. All-season car tires are a great option for anyone in the Orlando community because they offer the best balance between traction, performance, mileage, and also help minimize noise! 
   
   
High performance tires: If you have a sports car, then there's a good chance you want to make the most of the horsepower and torque that comes with it! High performance tires are ideal for any sports car because they help with traction and handling. This will help give you the control you're looking for, and deliver the driving experience you want! 
   
   
Off-road tires: If you tend to spend a lot of time outdoors and on rough terrain, then you probably need some car tires that can keep up with this kind of driving. Off-road tires are great because they come with a higher resistance. This means they can take more pressure and be used on rough, unpaved roads without the driver needing to worry about them getting punctured, or slipping on wet surfaces. 
   
   
Snow/winter tires: Snow tires are unique because they're specifically designed to handle temperatures that drop below 45 degrees, and also have a special features called "snipes" that helps increase traction on snow and ice!
   
   
Since we live in Florida, there's not much of a need for winter car tires. However, if you're planning a trip up north where you know you'll be running into some rough and snowy weather, then it might be an investment worth considering!
   
Think it's time to start looking at car tires in Orlando? We're here to help with the selection process and to try and make it as easy as possible! 

Don't hesitate to call our Toyota Service Center near Orlando at (866) 454-1614 to set up an appointment to get your vehicle's tires looked at, and to purchase some new ones today. You can also stop by and visit us at 16851 State Road 50 since our Service Department is open every day!