There are a lot of services involved when it comes to providing your vehicle with the car maintenance in Orlando it needs. How can you tell when your ride actually needs car maintenance, though? 
Believe it or not, sometimes your car will let you know it needs some TLC! There are a few warning sounds and signs every driver should be aware of and pay attention to. If you happen to hear your car making any of these noises, then you don't want to waste any time bringing it to our Toyota Service Center in Orlando!
 
Watch out for these Orlando car maintenance warning signs!

Most car owners know that their car needs some type of regular care - like Orlando oil changes! Knowing that your car's engine needs some maintenance is pretty easy to figure out, too (typically the check engine light will come on). 
Sometimes a vehicle will show it needs car maintenance in Orlando, but drivers don't pick up on the warning signs. If you happen to hear your vehicle making any of these noises, then it's a good idea to bring it by so it can get checked out sooner rather than later!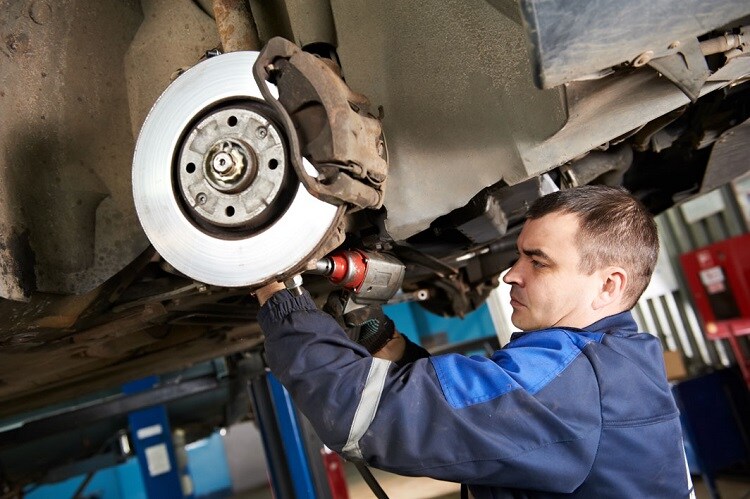 Grinding metal: There are a lot of different things that could be causing a grinding metal sound. It's possible that your ride needs some Orlando brake service because the brake pad material has worn off, or maybe there's an issue with something in the brake system (like the caliper). No matter what the cause is, the only way to know for certain and to get it fixed is to get some car maintenance ASAP. Ignoring the noise and the issues can lead to significant damage to the brakes, which can rack up a high bill. 
   
Steering wheel whines: Sometimes a steering wheel needs car maintenance, too - especially when it emits a sound like an empty ice machine. Over time, wear and tear can lead to issues in different car parts - including the steering wheel. Most often this kind of noise is a sign that the power-steering pump is going bad. This is an important warning sign to pay attention to because it could lead to loss of steering assistance! The good news is that the Orlando car maintenance needed to fix this issue is pretty simple. Most of the time a new pump will put everything back in working order. 
   
Sharp tapping: A car's structure and design can be pretty complex. When one part breaks, it can cause a domino effect of other issues. If you happen to hear a sharp tapping sound that seems to increase when you drive faster, this could be a sign that the connecting-rod is malfunctioning or broken - and you don't want to put off getting it car maintenance in Orlando! If it breaks, then it can blast a hole through the engine block causing metal parts and flaming oil to come out. This kind of malfunction normally happens because of lack of oil, which is why it's so important to stay on top of routine oil changes in Orlando. If you hear this noise, bring your ride by our Service Center ASAP to get it the car maintenance it needs and to avoid an accident. 
   
Fingernails on a chalkboard: When you turn on your car, does it sound like fingernails are running down a chalkboard? Besides the fact this noise can be extremely grating, it can also be a sign that your engine needs some car maintenance in Orlando. A loose belt could be the cause, which means it's slipping on the pulleys when you turn your car on or start accelerating after you've come to a complete stop. Generally speaking, a new belt that has proper tension will fix the problem. Our trained Toyota techs at our Orlando Toyota Service Center can thoroughly examine your vehicle and let you know for sure!
Keep your eye and ears open for Orlando car maintenance warning signs!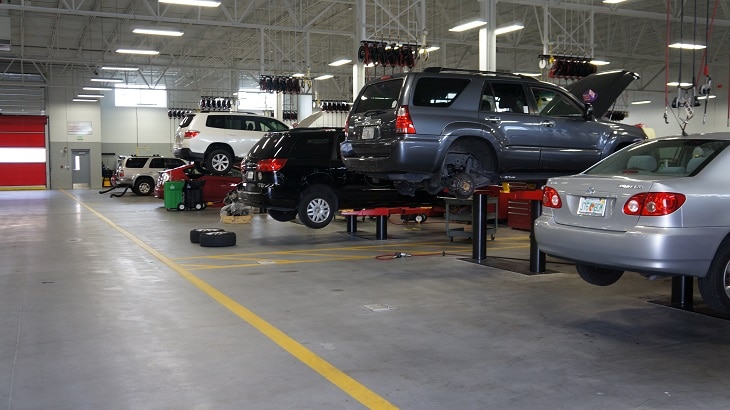 On the fence about whether or not your car needs car maintenance in Orlando? It's always better to be safe rather than sorry! Routine car maintenance helps prevent small issues turning into bigger ones, and also helps your ride deliver the power and performance you're looking for! 
Have a question? Contact our Toyota Service Center at (888) 590-6090 to make an appointment, or just swing by and visit us in person at 16851 State Road 50. Our Service Center is open every day of the week, so there's always a good time to drop off your car or speak with one of our service techs!