Have you noticed that your headliner - the upholstery on the interior of your car's roof - has started to sag in places? It can make a car that's in great condition look very run-down and cause a need for Orlando headliner repair. That's why we're here! Our Orlando auto service center has tips to keep your upholstery in good condition so you can avoid expensive headliner repair in the future!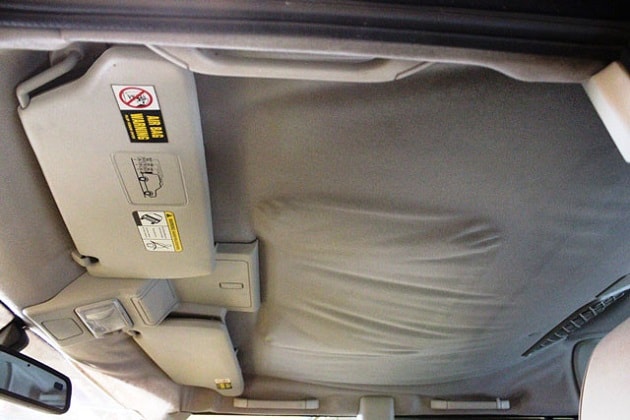 Why would you need headliner repair? 
Did you know that the roof upholstery of your car can actually hold a lot of stains and contaminants? If you're moving large items, one of them may rub the roof and leave a stain; pets also can cause stains, as well as smoke from cigarettes and cigars. Plus, it can hold germs from when you cough and sneeze! Thus, it's good to clean it on a regular basis (and this well help you avoid the need for Orlando headliner repair anytime soon). Here are our tips! 
Use our Orlando car maintenance tips to avoid headliner repair 
Give your headliner routine Orlando car maintenance about once a year, and do spot cleaning in between. The more often you clean and maintain it, the less often you'll need headliner repair! 

For the main cleaning, you'll want to use a diluted multipurpose cleaner designed for upholstery and a damp rag. 

Rub the product into the upholstery, let it sit for a few minutes, and then remove it with a clean damp rag. This should take out the stains and remove any debris, and you should let it air dry. However, be careful not to rub too hard when cleaning - if your car is older and the glue or foam behind the upholstery is starting to deteriorate, this could pull the upholstery loose and cause a need for headliner repair! 

You might also run a vacuum over it from time to time to remove dust and debris that might be sticking to it; use the brush attachment to scrub stubborn debris loose! 
Cleaning your headliner on a regular basis will help you avoid the need for costly Orlando headliner repair, but inevitably, the upholstery will fall when the car reaches a certain age. The glue on the back eventually breaks down, which causes the upholstery to separate from the roof of the car. It gets worse as time goes by and can actually become a safety issue; debris from the headliner can fall on you while you're driving, and loose fabric may obstruct your vision as you try to use the rearview mirror!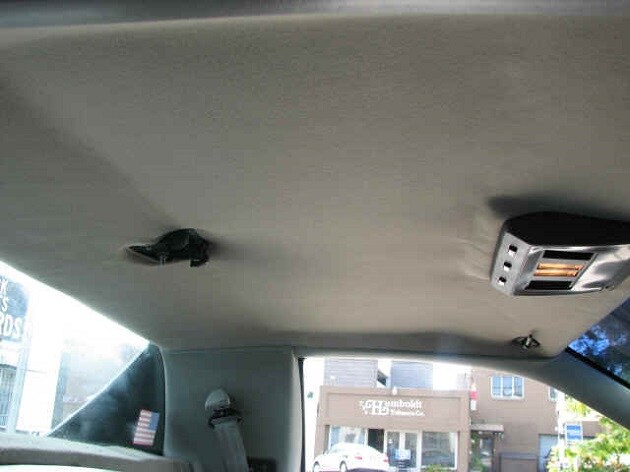 When it starts to obstruct your vision or drop debris on you, it's time to schedule Orlando headliner repair. Our Toyota Service Center can help you out with this! We'll only use the highest quality materials and adhesive to get your headliner repaired and looking like new again, and we'll do it at a cost you can afford! 
Have questions or want to schedule Orlando headliner repair? Call Toyota of Clermont today at (866) 464-1614 today - we're open seven days a week to meet all of your needs!