Do you know all the auto service steps that are needed to make sure your vehicle will last as long as possible? Most drivers are aware that regular auto service in Orlando is needed if they want their car to perform as it should. Knowing exactly what kinds of services are needed can be a little bit tricky, though! 
When it comes to the fluid levels in your vehicle, regular oil changes in Orlando are a priority. The oil helps lubricate the internal parts of the engine and helps protect it from dirt and debris that might otherwise hurt it. This isn't the only fluid that needs to be checked, however; there are other types of car fluids and auto services in Orlando that are important to remember!
Regular auto service in Orlando involves car fluid maintenance!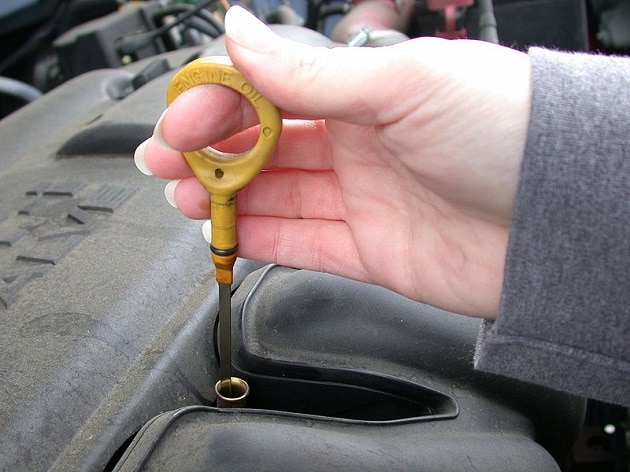 Maintaining car fluids may not sound extremely important, but more than just the oil needs to be changed on a regular basis. The different systems and fluids that need to checked out in your car include the: 
   
Engine
   
Transmission
   
Radiator/cooling system
   

Brakes

This may seem like a lot, but ignoring this kind of auto service can potentially lead to bigger problems down the line! 
Engine
You already know that getting the oil changed in your car is important and why. If you can't remember the last time you had an oil change in Orlando, or don't have time to bring your car in, you can always take care of this at home on your own. We even sell all the Toyota parts you need to take care of this at-home auto care at our Toyota dealership near Orlando!
To check the oil, pop the hood and locate the dipstick (it should be near the front of the engine and sometimes has a handle with a bright color). After you find it, remove it and wipe it clean. Put it back in the hole, and then remove it slowly once more. The level of the oil should fall between two hash marks. If it doesn't, then it's time to change the oil as soon as possible!
Don't forget to look at the color of the oil when you're performing this at-home auto service in Orlando, too. If it's a really dark color that means it's dirty and should probably be changed. Ideally, the oil should have a tan/amber color! 
Transmission
The important thing to remember about transmission fluid is that it should never be low. If it is, then this means there's probably a leak in the system! Also, not just the level of the transmission fluid is important. The color and consistency can indicate a problem, too. This is why the transmission fluid needs to be checked regularly - to make sure it's properly maintained. If you're not sure how often the transmission fluid should be checked, you can always consult your owner's manual or speak with one of our trained Toyota technicians!
Radiator/cooling system
Did you know that engine coolant isn't all made up of one fluid or liquid? It actually requires 50 percent water and 50 percent coolant. If this ratio isn't maintained, then the car can overheat and break down! No driver wants their car to break down if it can be avoided, and taking care of this fluid with regular Orlando auto service can help prevent it from happening! 
Brakes
Can you remember the last time your car received any kind of brake service when you brought it in for regular auto service in Orlando? More than just the brakes themselves need to be examined - the brake fluid needs to be checked, too! It should always be at least two-thirds of the way full, and if it's not then the system could be leaking.
 
Maintain car fluids with help from Toyota of Clermont!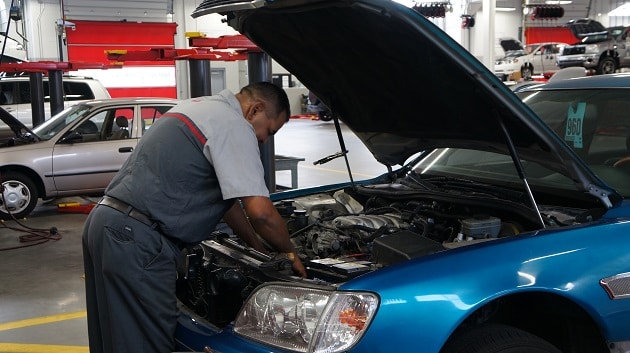 Did you know that our Toyota Service Center is open every day of the week? Not only that, but we also regularly feature Toyota Service Coupons! This means that no matter what your schedule or budget may be like, we try to make getting your car the important Orlando auto service it needs as easy as possible. 
If you think it's time to get your car's fluids checked out, or just want to make an appointment to get some routine car service taken care of, all you have to do is call us! Our Toyota Service Center can be reached at (866) 454-1614, and you can even schedule an appointment online beforehand!