Moving is a big deal, and it's quite the process. Whether you're moving across country or across town, your car will be subjected to unexpected stresses and you'll need to prepare it accordingly. Moving typically means transporting large amounts of cargo, and sometimes that cargo is heavier than what your ride is used to. That's why we've gathered tips to help you prep your car with Orlando auto service before you hit the road!
Have our Orlando auto service techs perform a multi-point inspection on your car before you move
The first step to take when getting auto service in Orlando before moving is to ask for a multi-point inspection. If you come to our Toyota of Clermont service center, our techs will do a complimentary one and you won't even have to ask. This inspection helps them scout out your entire car from bumper-to-bumper, and they can make note of anything that looks like it might develop into a problem in the future, especially if you're going to be hauling heavy items like furniture.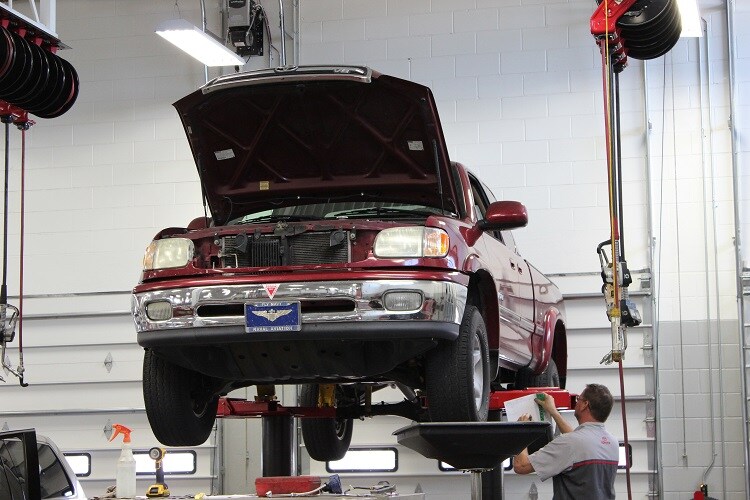 Next, our Orlando Toyota service techs will focus on a few main areas to prep your car for moving. Here's what they'll concentrate on:
Tires: Your tires should always be in exceptional condition for safety's sake, but it's especially important to schedule Orlando tire service before you move. Your tires should be properly inflated to the recommended PSI for maximum grip and fuel efficiency, and our auto service techs can also check them for wear and tear to ensure you're not at risk of a blowout or flat tire. No one wants to get a flat tire when you have a full load in the back of the car!
Battery: The last thing you want to do - especially on a long car trip - is hit the road and end up with a dead battery. Getting your car towed with a full load of cargo is not a good experience, and no one wants to be stuck waiting for a jump when you have places to go and things to do. Let our Orlando auto service techs examine your battery for any signs of damage, and also test the voltage to make sure it's in good enough condition to hit the highway.
Brakes: When you move, you have a heavy load in your car… which means you need more stopping power on your side! Scheduling Orlando brake service can help ensure that you get just that. Our techs will inspect your entire brake system - brake pads, lines, hoses, rotors, and more - to ensure you can come to a complete stop quickly and efficiently, even with extra weight behind you.
Oil: Heavy loads means your car has to work harder, especially if you're going to be moving a long distance. Schedule an oil change in Orlando at our auto service center so they can ensure you have a full tank of clean oil. This will help keep your engine cool and lubricated so it can do its job and get you and your gear from point A to point B without any problems!
Coolant and other fluids: You'll also want to have our Orlando auto service techs check your ride's fluids, especially coolant. Coolant keeps things cool under pressure, and your car will be working overtime trying to move lots of cargo. You'll also want our Toyota service techs to check your power steering fluid, brake fluid, and windshield wiper fluid before you hit the road for maximum performance capabilities.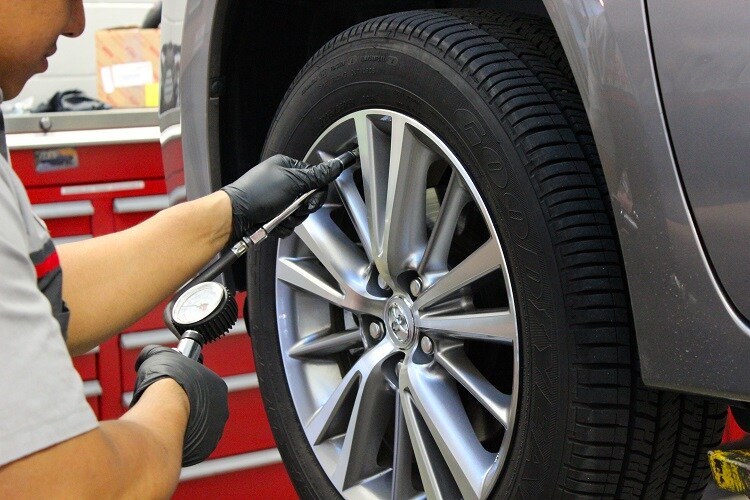 Get tips on packing your ride from our Orlando Toyota Service Center
How about when you actually are about to hit the road, though? Here are some tips to keep your cool when you're moving a lot of items, straight from our auto service center!
Be sure to figure out how much weight your ride can actually handle - overloading it can cause damage to the frame, your tires, your suspension, and more. Check your owner's manual to see how many pounds are acceptable.
Think about how you're going to pack! If you're moving in a car or SUV, be sure not to stack items to the ceiling because you need a clear field of vision. Same goes for a truck; you'll have lots of space in the bed, but our Orlando car maintenance techs recommend only stacking so high that you can still see over your gear behind you.

Also think about placement - if you're driving a truck, you'll want to place valuable or breakable items inside the cabin for a safer ride. Use the bed for larger and more durable cargo items that can withstand the ride.
Our Orlando Toyota technicians also encourage you to be safe when using tie-downs and bungee cords in the bed of your truck or on the roof of your car. Remember - bungee cords aren't your safest bet. They aren't as sturdy as a tie down, so if you're traveling long distances or have a lot of stuff, it's better to invest in tie downs (especially if you're hauling on your roof). Here are a few more tips:
Make sure everything is securely tied down before you leave, and stop frequently to tighten and check straps (especially if you're traveling at high speeds).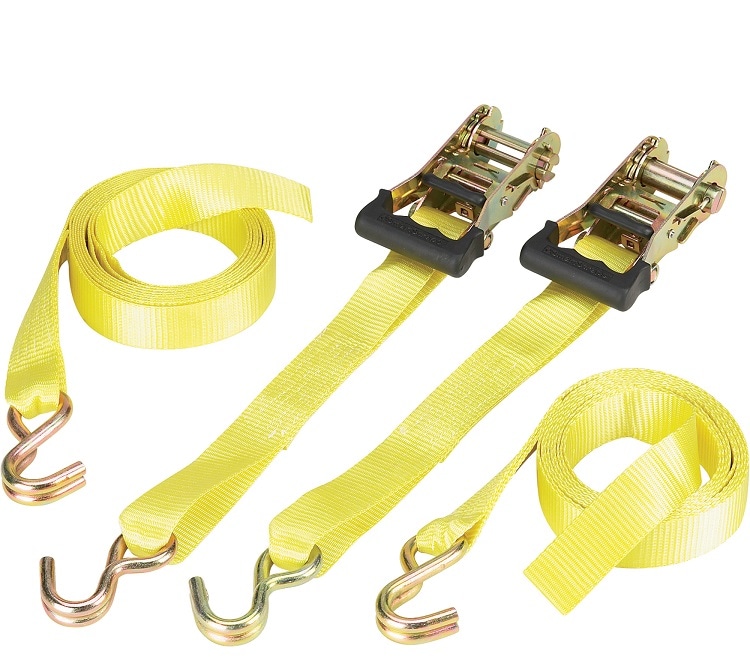 Strap your tie-down straps to SECURE elements of your car - roof rails, tie down cleats, etc. Don't attach straps to anything that's easily bent or may break under the stress; it's asking for a catastrophe, according to our Orlando car maintenance techs.

Ensure that the tie down straps you choose to utilize have the right capacity for your gear! Some of them will only tolerate certain amounts of weight, so check before you buy to make sure they're going to securely keep things tied down. Our Orlando Toyota parts store can help you choose and purchase the correct ones! You may also want to ask them for a little crash course on how to best utilize tie down straps if you're not familiar.
Want to schedule auto service in Orlando or talk to our techs about tie down straps and loading your car? Let us help - we're open seven days a week at (866) 454-1614!