Routine car maintenance in Orlando can sometimes be a hassle. Even though our Toyota Service Center in Orlando is open every day and at incredibly convenient hours, sometimes finding the time to drop off your car for auto repairs can seem impossible. 
Did you know that you don't always have to visit a service center if your vehicle is in need of some Orlando car maintenance? Some types of service can be taken care of from the comfort of your own driveway - like oil changes!
Address at-home oil changes in Orlando with ease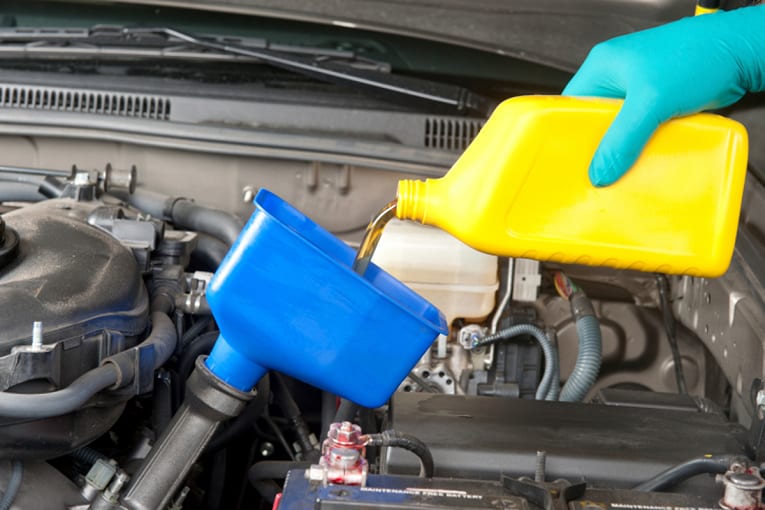 If the thought of performing an oil change in Orlando at home in your own driveway seems impossible, there's no reason to stress about it. With the right tools and a few tips, you can easily start taking care of this important Orlando car maintenance in no time! 
For starters, make sure you have all the tools and supplies that are needed: 
   
Wrench
   
Oil filter wrench
   
Oil drain pan
   
Funnel
   
Latex gloves
   
Jack and jack stands
   
Oil 
   

Oil filter

If you find that you don't have any of these materials, getting them is easy. Just come visit our Toyota dealership, where we sell genuine Toyota parts on location!
 
Prep your car for an oil change in Orlando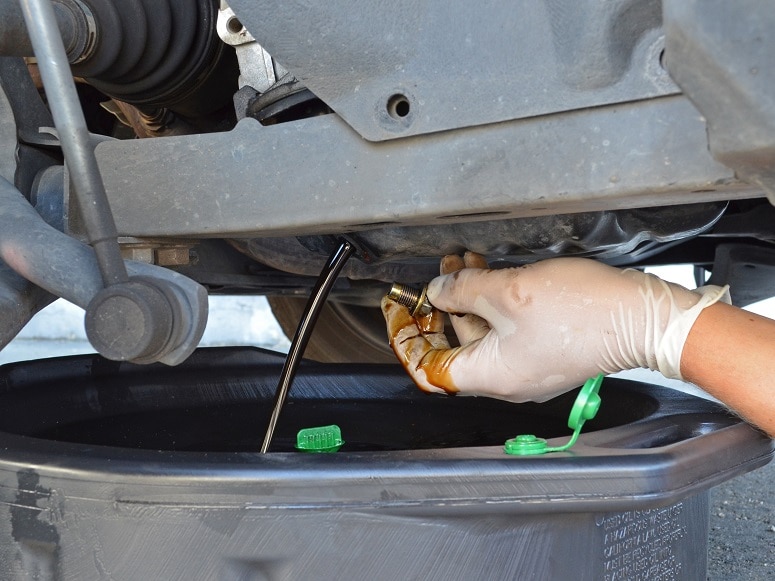 Taking care of an oil change might require a few minutes, but it's a pretty simple process to go through.


Remove the old oil

First, take the old oil out of the car. 
   
Use a jack and jack stands to lift the car up and to keep it up about the ground 
   
Turn the car on and let it run for a few minutes so the oil will get warm and be loose (this helps it drip out faster). 
   
Look underneath the car and find where the oil plug is; normally it's near the engine. 
   

Place the oil pan underneath it, and use the wrench to take the oil plug out. 

After these steps have been completed, phase one of the oil change is complete! Now it's time to replace the oil filter, which you can do while the old oil drips out. 

Change the oil filter

Along with replacing the actual oil, you also need to change the filter as part of an Orlando oil change! 

   
Check the owner's manual for the location because the location depends on the make and model. 
   
Typically they're about the size of a can of soup: 4-6 inches long and 3-inches wide. 
   
Use the oil filter wrench to unscrew the old filter. 
   
Take a little bit of the new oil and smear it on the gasket ring of the new filter; this will help create a seal and lubricate it. 
   

Put the new oil filter in. 

Pour in the new oil

After the old oil has come out, and the oil filter has been replaced you're almost ready to complete an at-home oil change in Orlando. 

   
Different models and makes require different types of oil. If you're not sure, you can always check your vehicle's car maintenance records, look at the owner's manual, or ask one of our Toyota techs! 
   
After the old oil has dripped out, make sure the oil plug is securely put back in. 
   
Using the funnel, pour the new oil into the car through the fill hole. 
   
Replace the fill cap, and start the engine. 
   

Let the car fun a few minutes, and take some time to check and make sure everything is in order. This includes making sure the oil pressure light is off, and that there are no leaks. 

If you have any questions about how to perform an Orlando oil change at home, you can always speak with one of our Service Team Members or Toyota techs. Don't forget to also bring your vehicle in for other types of routine car maintenance, though! 

Taking care of oil changes and other forms of service at home can help you save some money, but bringing in your car for routine check ups can help make sure no small issues or problems are popping up that can lead to more expensive repairs if left un-checked. Want to make an appointment or speak with one of our Service Team Members today? Just call us at (866) 454-1614!