Summer heat doesn't seem to be limited to certain months in Florida! Not only can the summer months bring rising temperatures, but other times of the year can get just as warm and humid. Along with routine car maintenance, our Toyota Service Center in Orlando can help keep your vehicle's air conditioning system stay in tip-top shape so that you can feel cool and comfortable no matter what the season is!


Warning signs your ride's A/C needs car maintenance in Orlando!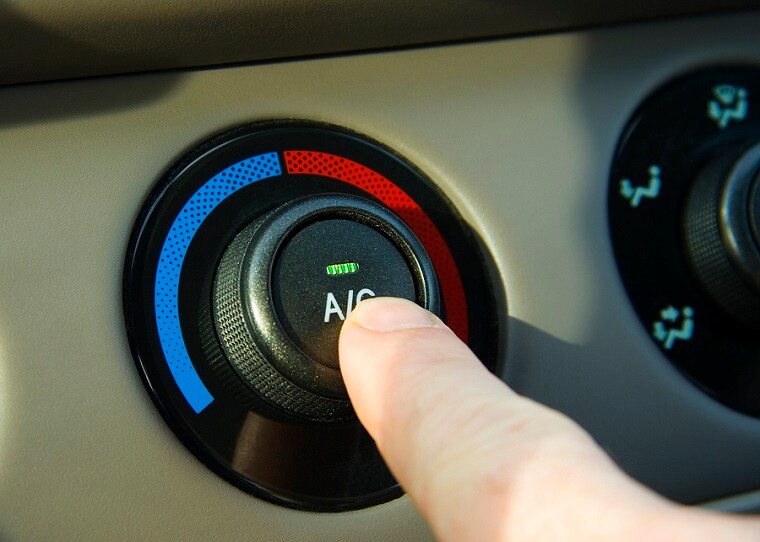 If you're not sure if your vehicle's A/C system needs Orlando car maintenance, some warning signs can let you know it's time to bring your vehicle in for some air conditioning repairs!
   
Weak airflow: Weak airflow can be caused by a few different factors. Mold or mildew might be built up in the system, or a hose might have come loose. It's also possible that the ventilation fan has burnt out, which means the system is producing cool air but it's not flowing very well. 
   
   
Warm air: It can be very frustrating if your vehicle's A/C doesn't produce cold air - especially when it's hot outside! Some of the main features that can be causing this include vacuum leaks, a clogged tube, or a part that's failing like the compressor. The best thing to do is bring it in so our Toyota techs can run a few tests and find the culprit! 
   
   
Strange smells: If everything seems to be running well but is emitting a strange odor, changes are there's some mold in the system or the air cabin filter needs to be changed. That's why keeping up with routine Orlando car maintenance is so important - it can help prevent some of these issues!
Routine car maintenance in Orlando helps your vehicle's air conditioning!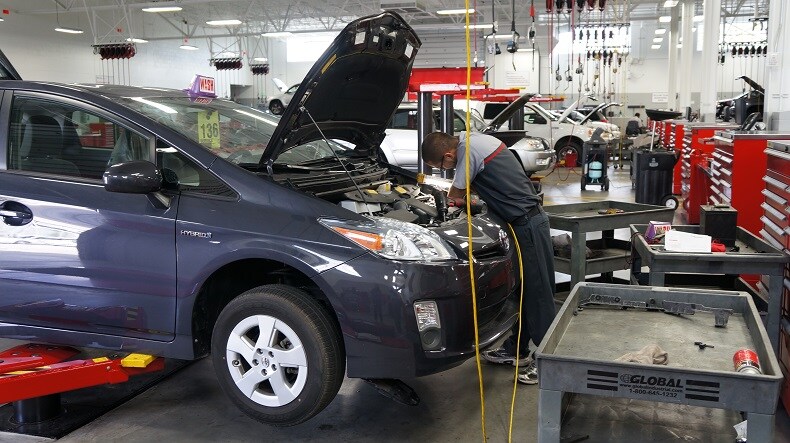 When you think of regular Orlando car maintenance, it can be easy to only consider routine oil changes or maybe getting the tires checked out. Don't forget about other important forms of car maintenance, though! 
Did you know that every time you bring your vehicle to us for any kind auto repair or car maintenance in Orlando, our trained Toyota techs do a complimentary multi-point inspection? This helps car owners out because our Toyota techs might catch a small break or leak somewhere that might lead to bigger issues down the line if it's not addressed soon. 
Taking care of your car's air conditioning system may not seem like an obvious part of routine car maintenance in Orlando, but some simple and regular care every day can go far in making sure it delivers the cold air you need when the temperatures start to rise. 
   
If the temps happen to be on the cooler side, make sure you run your car's A/C for at least ten minutes every week. This helps maintain the gas pressure, and also helps keep the air compressor running like it should. This way the next time you turn on your A/C for longer than ten minutes, it will be running smoothly! 
   
   
How often do you run the car's defroster? To help keep up with A/C car maintenance, it should be turned on at least once a week! Not only does this help keep mildew out, but it also keeps everything dry and cool. One quick way to damage the A/C unit in your vehicle is to get too much moisture in it. 
   
   

Along with simple auto repairs in Orlando, we also offer air conditioning services so every part of your ride stays in tip-top shape! If you can't remember the last time you had the A/C system in your vehicle checked out, it might be time to schedule an appointment! 

Think your vehicle's A/C needs some TLC? Give our Service Department a call at (866) 454-1614 to schedule Orlando car maintenance, or just stop by and see us at 16851 State Road 50. Our Toyota Service Center is open seven days a week!