When you're out shopping for a new car and perusing our new Toyota near Orlando, you definitely have a lot of things to consider. You have to think about make/model, budget, performance, features, fuel efficiency, and more. However, we can bet there's one thing you haven't taken into consideration while researching your next ride - true cost to own! 







What is true cost to own? 
To put it simply, this concept is the cost it will run you to operate your new Toyota near Orlando for five years. The true cost to own is calculated by factors like:

Depreciation (this is how much value the car loses in between the time you drive it off the lot and the five-year mark)

Fuel costs

Insurance costs for the car (your annual premium) 

Interest on the car's financing and fees

Routine maintenance (both scheduled and unscheduled) and repairs (any repairs not covered by the warranties that the new Toyota comes with)
Any tax rebates that might be available for operating the car (you'll see these in some states for driving a new Toyota hybrid or electric car)
Calculate the true cost to own of your new Toyota near Orlando! 

All of these factors are combined to get an estimate of what it will REALLY cost you to own the car over five years, not just what your monthly car payments will amount to. However, in order to calculate true cost to own for a new Toyota near Orlando, you have to assume that:

Your loan term is 5 years (60 months)

You put down 10% for a down payment on your new vehicle 

You'll operate the car for about 15,000 miles a year

You're not leasing the car but using traditional car financing 

You have above-average credit (this determines finance rates)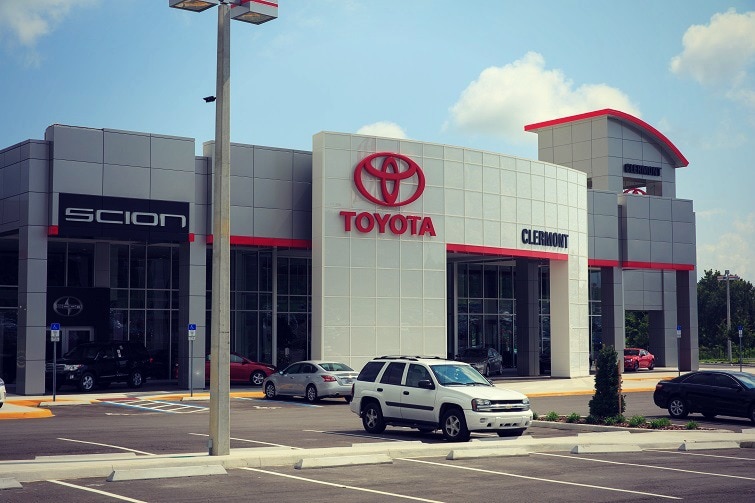 Obviously, having this information in your hand before you visit our Toyota dealership near Orlando can be essential to your final decision! True cost to own will help you estimate what it will REALLY cost you to own this vehicle over the next five years, and whether or not you're willing to accommodate the costs in your budget! 

Luckily for you, we've got plenty of affordable Toyota near Orlando that have low ownership, fuel and operating costs! Here are some of the best-sellers that are some of the most economical to own, as noted by KBB.com in 2015:

The Toyota Camry and Camry Hybrid

The Toyota Avalon

The Toyota Highlander


The Toyota Corolla

The Scion xB

The Toyota Sequoia

The Toyota Sienna


The Toyota 4Runner

The Toyota Tacoma

The Toyota Tundra

How's that for a selection? We've also got Toyota cars near Orlando that hold their value well, offer low fuel costs, and more! No matter what you're looking for - especially when it comes to true cost to own - we can help you find the perfect drive time solution! 
Visit Toyota of Clermont today - we're open seven days a week until 10pm and we're conveniently located just off the Florida Turnpike at 16851 State Road 50. Come see all of our Toyota near Orlando, and don't forget to check out our Toyota deals to help save you big bucks when you sign the dotted line!