Buying a vehicle requires a lot of time and money - especially if you're looking for something that's going to last you a while. When it comes to purchasing a pickup truck, it's not always financially feasible to purchase brand new. Pickup trucks tend to have a higher price tag than that of sedans or hatchbacks. However, if you're in need of a truck, there is a solution! Toyota of Clermont offers an array of used trucks for sale!
Should you buy a used truck?
Buying a used truck in Orlando is your best financial bet - but it's important that you do your research before signing on the dotted line. Pickup trucks tend to see more wear and tear than cars; because of this, make sure you know what to look for when buying a used truck!
According to the knowledgeable staff at Toyota of Clermont, there are three main factors to consider before purchasing a used truck:
Towing and Hauling
If possible, it's important to find out how much a used truck has been used for towing and hauling. If the previous owner has solely used the pickup truck for towing trailers or hauling heavy equipment, you could be faced with more than normal wear on mechanical components like the engine, gears, suspension, and chassis.
Our Orlando Toyota Service Center technicians recommend having a mechanic inspect the various mechanical components of the used truck before you purchase it!
Commercial Use
When used for businesses and companies, a truck may not always get the best treatment. These hardworking trucks have more than likely been put through a lot, including hauling heavy loads, driving hundreds of miles to job sites, and towing equipment trailers. 
While we wouldn't write a used truck like this off right away, Toyota of Clermont does suggest having it thoroughly inspected by an automotive technician. They will be able to say what kind of condition the vehicle is in, and whether it's been kept up with auto service.
Off-Road Use
Pickup trucks can be used on and off the road. Before you purchase a used truck, determine exactly WHERE it has been used. If you're unable to ask the previous owner about off-roading history, there are some indications you can check for, including scratches and dents on the underside of the truck.
Shop safely at Toyota of Clermont!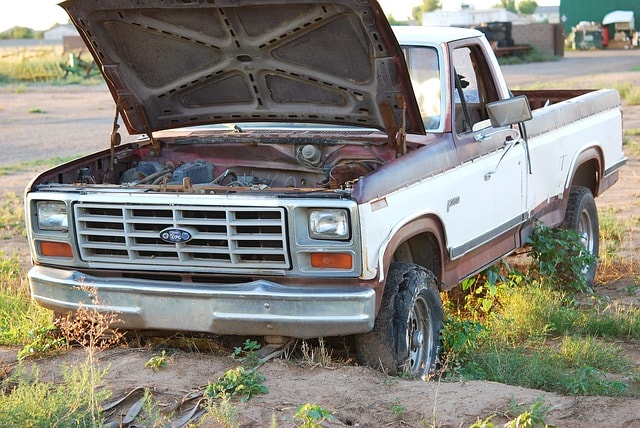 If buying used makes you apprehensive, shopping at Toyota of Clermont will put your mind at ease! Every vehicle is thoroughly inspected before being placed on the lot for sale. In addition to a 160-point safety inspection guarantee, you can also request a FREE Carfax history report. A vehicle history report can clear up any discrepancies of the truck's history, including:
Number of previous owners
Before you purchase a used truck in Orlando, ensure that it will be a trusty and reliable investment! For more tips on buying a used truck, or to schedule a test drive, give Toyota of Clermont a call at (888) 590-6090!