When you're considering shopping for a used car, you start out with a broad category. There are a lot of used vehicles out there, and it may take a while for you to narrow down your options. You know you want something that won't cost you too much money - at the dealership or at the gas pumps. One type of vehicle that falls perfectly into this category is an Orlando used hybrid car. However, is this type of car right for you?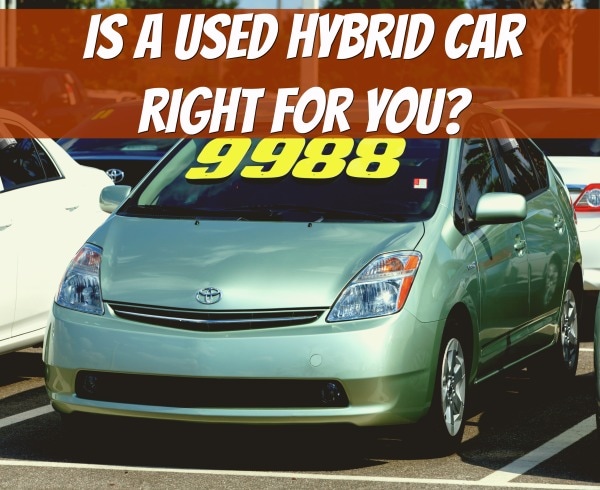 Should you buy a used hybrid car?
You've considered your wants and your needs, you've perused your options, and you've begun to shop around - now it's time to decide. If you've stumbled upon an Orlando used hybrid car that fits your budget, you have to decide if this type of car fits your fancy!
There are pros and cons to buying a used hybrid car in Orlando, and our expert sales associates can help make sure you buy a vehicle that you're going to love!
One of the most important things you have to know about buying a used hybrid car in Orlando is that they do not have as much power as a car with a traditional gasoline-powered engine. If you're in need of a vehicle that can tow, or one with some "get up and go", then an Orlando used hybrid car is not for you. You should also keep in mind that used green cars also have more costly auto parts like the battery. While hybrid car batteries typically last up to ten years, they do cost about $2,000 when the time comes to replace it. This is in comparison to traditional vehicles in which car batteries last three to five years, and a replacement costs less than $300!
Perks of used Toyota hybrids in Orlando!
Used hybrid cars in Orlando typically don't cost any more than average used cars. This means that you will more than likely find a used hybrid car in your budget easily. Not only will you save money when you purchase the car, but you will save money every time you're at the gas pump.
These Orlando green cars have impressive fuel economies because they utilize a smaller gasoline engine and an electric motor. These two components work simultaneously and individually to reduce fuel consumption. For example, when a used hybrid car is idling, it ceases to burn fuel but instead uses electric power to keep the car running. You can save big on fuel costs with a used green car! For example, an Orlando used Toyota Prius can get up to 50 mpg in the city.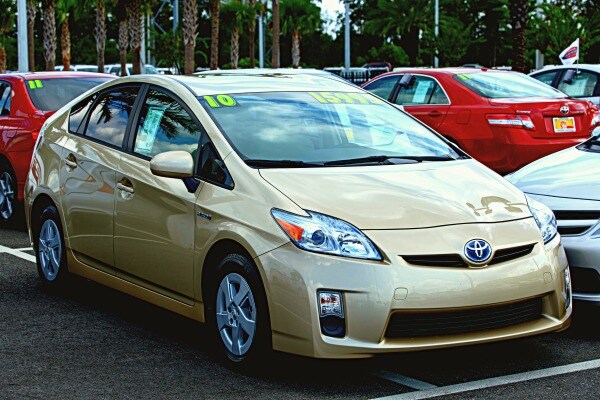 Before you purchase a used hybrid car in Orlando, consider how old the car is. If it's an older car, pushing its ten year mark, then you'll soon have to replace the battery. Think about how long you plan on owning the car and if you'll have to plan on replacing the car battery.
If you have more questions about buying an Orlando used hybrid car, give us a call at (888) 590-6090!