When it comes to Orlando used car shopping, you've got a lot of decisions to make. However, before you start thinking about make, model, size, fuel efficiency, performance, and technology (just to name a few things), you have to decide WHERE you're going to conduct your used car shopping in Orlando! Are you going to buy from a dealership, or are you going to purchase your next ride from a private seller? We're here to give you the ins and outs of both to help you decide!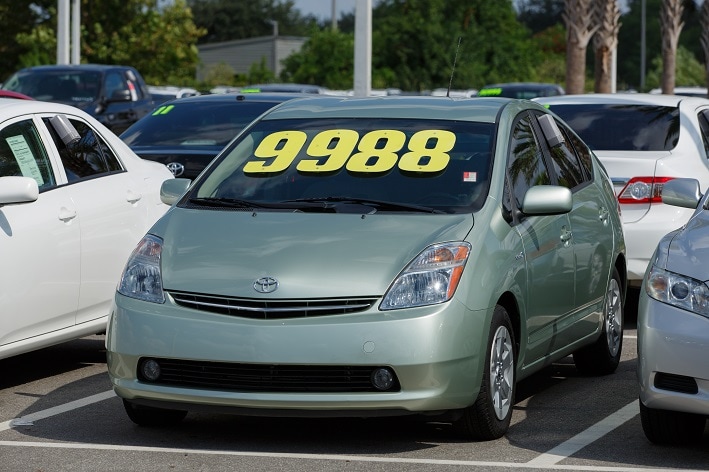 What are the benefits of buying a used car from Toyota of Orlando?
If you choose to go the Orlando used car dealership route, there are certain benefits you'll find working in your favor. We're here to discuss them in more detail! 
Warranties: You'll find used car warranties waiting for you at most dealerships - if they don't come with the car, then they're most likely available for purchase! Warranties will give you a backup plan in case you run into issues (and extra peace of mind). Private sellers won't offer you a warranty! 
Financing: When you buy an Orlando used car from a dealer, you'll have the option of financing! That means you don't have to pay the full price of the car up front, so if you're on a tight budget this could be helpful. This typically isn't an option with a private seller!
Peace of mind : Orlando used car dealerships have to follow strict government rules and regulations that private sellers don't. There are lemon laws in place to protect you from buying a used vehicle that's a dud from a dealer… so if you want extra peace of mind, this is the way to go about it! 
Assistance with titling and tag: A dealership will do some of the leg work for you when it comes to getting the title and tag for your new ride - with a private seller, you'll have to take care of everything yourself!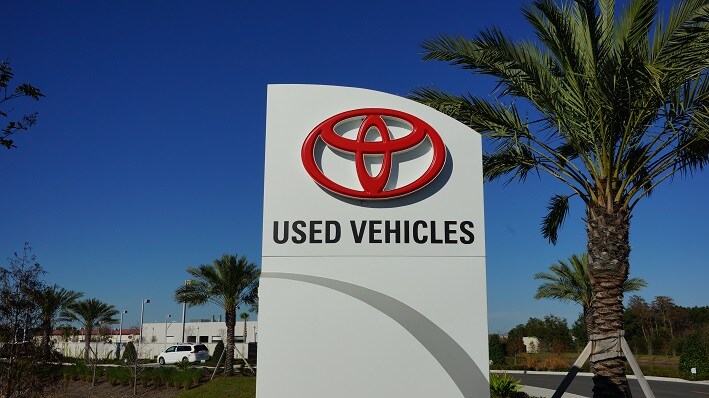 What are the perks of buying an Orlando used car from a private seller? 
No pressure: Sometimes buyers feel pressure from dealership salespeople. We work to create a pressure-free environment at Toyota of Clermont, but not all dealers are like us… so if you want to shop in a pressure-free way, go for a private seller! 
Negotiation: You may have more wiggle room for price negotiation with a private seller because they don't have to meet company goals or follow company rules and regulations. If you like to haggle price, go for a private seller to get the deal you truly want on an Orlando used car! 
More selection: When you buy from a private seller, the world is your oyster- you're not confined to what a dealership has in their inventory. You can peruse the web and find the perfect used car in Orlando for all of your needs! 
Want to start shopping with us? Call us today - we're open seven days a week at (8880 590-6090!